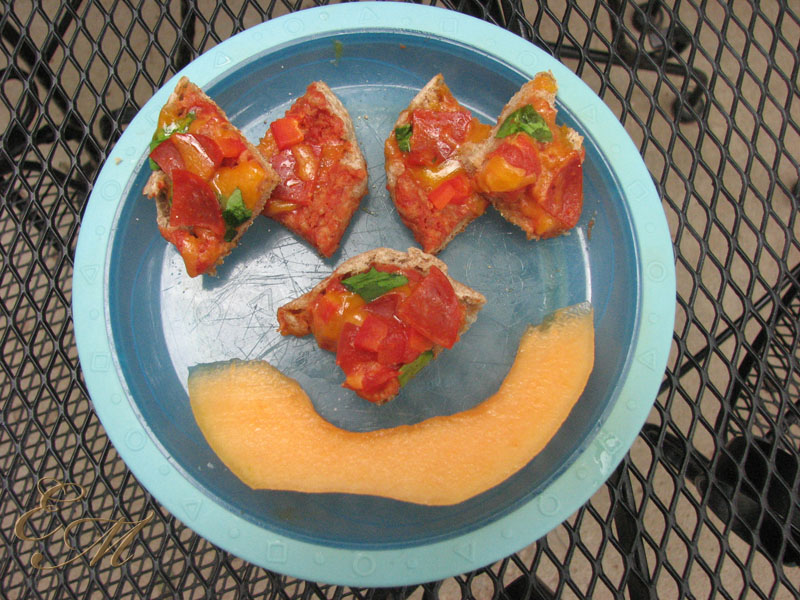 A little hands on cooking from the kiddo and some creative arranging on the plate makes mini pizza's even more fun.
On the plate this week:
A Cantaloupe wedge "smile"
Whole Wheat English Muffin Pizza with turkey pepperoni, red bell pepper, spinach, sauce and cheese cut into wedges and arranged into eyes and a nose.
Our Toppings.
1 toasted whole wheat English Muffin, tomato sauce, turkey peperoni, spinach, diced red bell pepper, and cheese.
Have your child top the pizza any way they would like.
Once the English muffins are topped toss them in the microwave for about 20-30 seconds to melt the cheese and warm the toppings. Cut into wedges (slices) and serve.