There was a celebration in our house yesterday.
A celebration of all things train.
Luke and I celebrated that our parenting skills have kept our child alive for three years.
We celebrated cupcakes, cookies and candy.
We celebrated three years of life with and loving the most beautiful little girl this world has ever seen. Yes I know I am biased, but that face is too sweet not to love.
We celebrated my little girls 3rd birthday.
3rd birthday. It seems like it was just yesterday I was marveling over her reaching 2 so quickly.
Last year we did rainbows to the max. This year Maddy asked for a train party and so of course she got a train party.
A train party with a hint of Thomas the Tank Engine. I'll share more of the decoration details later in the week, today is dedicated to the birthday girl.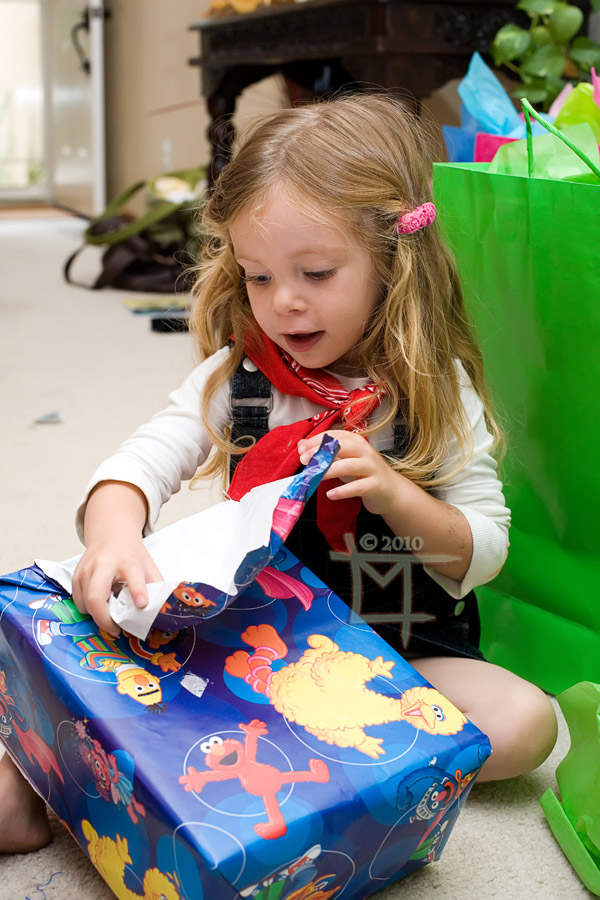 Luke and I took Maddy to Day Out with Thomas last weekend at the Colorado Railway Museum as her gift. Trains are sort of a big deal around the Evolving Mommy household right now. Maddy loved getting to meet Sir Tophamhat, ride on a real life sized Thomas train, and play on real engines throughout the museum. It set the stage for her train birthday party perfectly.
Yesterday was the big friends and family birthday event and the little lady had a blast. She ate and played and opened presents to her hearts content.
She was surrounded by love, hugs and kisses at every turn. There is one things for certain this girl is loved. Quite frankly there is nothing more comforting, besides a hug from your parents or a look from your husband, than seeing so many people gather to shower your child with pure unadulterated love.
It's nice to know that I am not the only one who's heart melts with her hugs and kisses, or smiles.
Days like yesterday remind me that I am not the only one that would do anything to keep Maddy safe and healthy and loved. I am a grateful Mommy. I am certain Maddy is a grateful girl. I know because she went to bed happy and exhausted and woke up with smiles talking about how much fun she had at her big party. In her words it was "the best day!" I agree.
Her closest friends and family filled her up with love yesterday and she walked around radiating that love all day today.
I hope her wish came true.
Mine did.
Other Train Themed Birthday Party Posts