I have a problem. My obsession with my current favorite fashion accessory is growing. I think I am going to need more closet space. Blame it on a gift card and trip to Old Navy.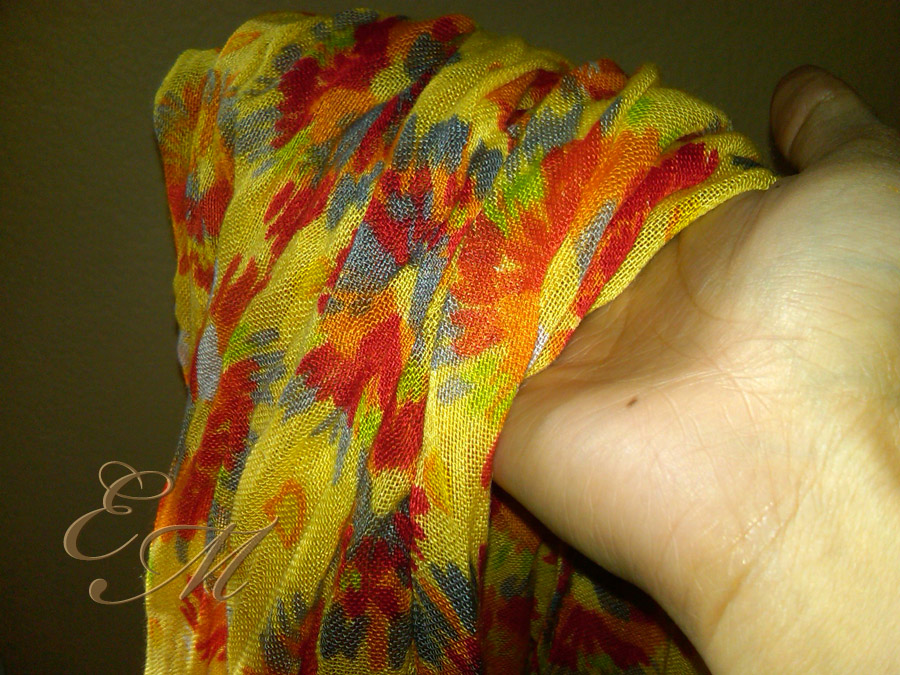 On the upside, my latest addition to my growing scarf repertoire makes me feel sassy. And happy. And probably a little too excited.
Not sassy or dramatic enough to actually wear it out of the house wrapped around my head like a chic 1950's woman. No matter how many scarves I own I will never be Grace Kelly, Jackie O or Audrey Hepburn. That doesn't mean I can't use my scarf as a classy head wrap for around the house, right?
This scarf has periwinkle, red and orange water color design on a rich yellow background. It's a lightweight gauze perfect for warm or cold days and it is an awesome pop of color. My most favorite thing about it? This lovely little scarf only cost me $12.50. Can you tell how much I like it? Obviously I like enough to pose for multiple, sometimes completely silly, self-taken pictures and post them for everyone to see.
Thank you Aunt Kim for the gift card to Old Navy. Thank you Old Navy for selling this adorable scarf that screamed for me to buy it. Thank you Evolving Mommy readers for putting up with more scarf talk. I told you I have a problem.