Kids are exceptional creatures.
They don't need common words to make friends.
Children speak the language of fun, adventure, exploration and acceptance.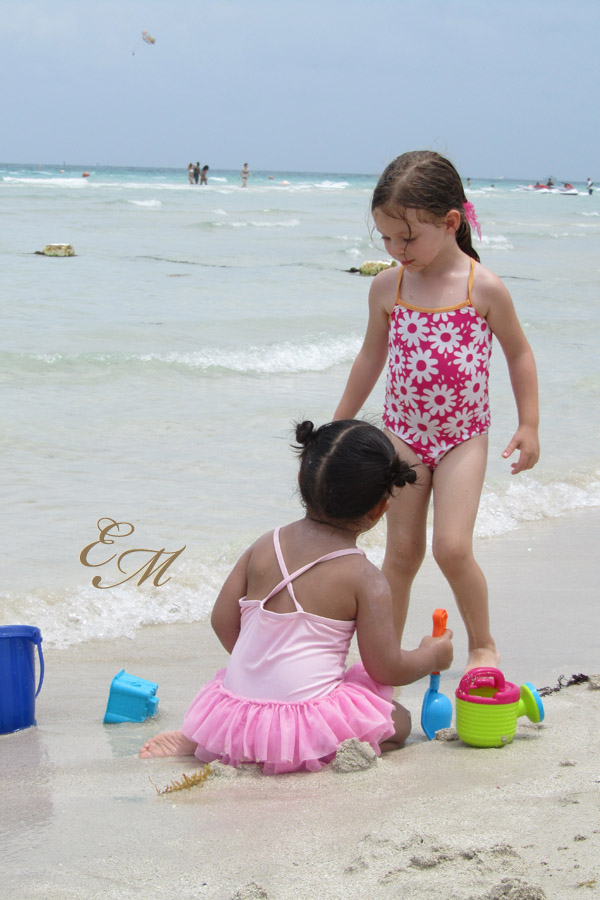 What happens as we age to change this? Do we grow so dependent on words that we can no longer communicate through shared experience? Maybe we learn to keep with our "pack." Maybe, just maybe, we become so self-conscious and scared we can't bring ourselves to try to create friendships outside of our comfort zone.
Either way I marveled at my sweet girls ability to make friends with wild abandon. No fear, just fun. No English? No problem. Maddy lives life with the sole purpose of making friends. Today was no different. Today was just another opportunity to make a few more friends, albeit at a beach with the ocean's waves rolling in.
It's inspiring really.