The girls and I decided to keep it sweet and simple this Father's Day. Really, I decided to keep it simple and they brought all the sweetness I could have hoped for.
To prepare, Madeline spent some much coveted time with my Sharpie collection and decorating a "We Love Daddy" sign. Once the sign was just right we set off for a grassy park. A silly photo shoot ensued.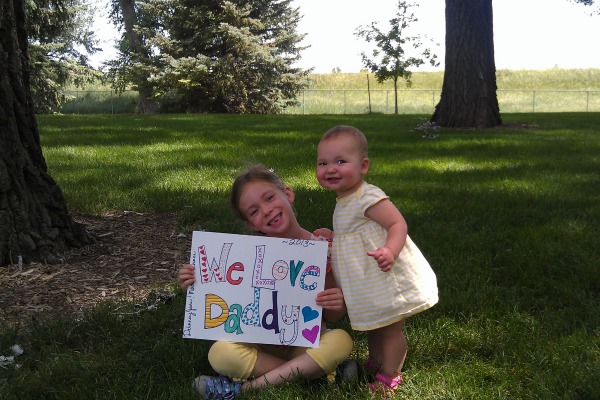 Mid-way through our shoot Delaney decided to take a break from posing to attack her sister. Because isn't there always time to rough up your big sister a bit? She has quite the tackling skills.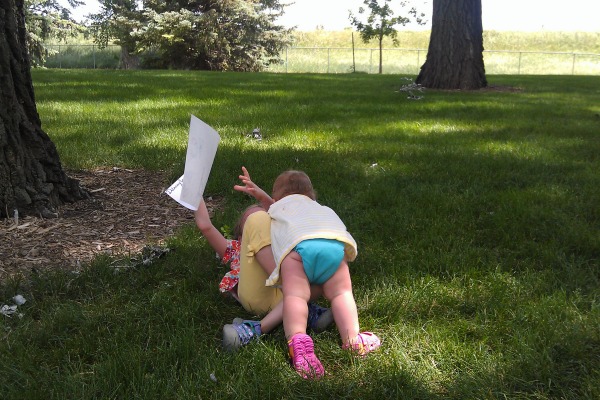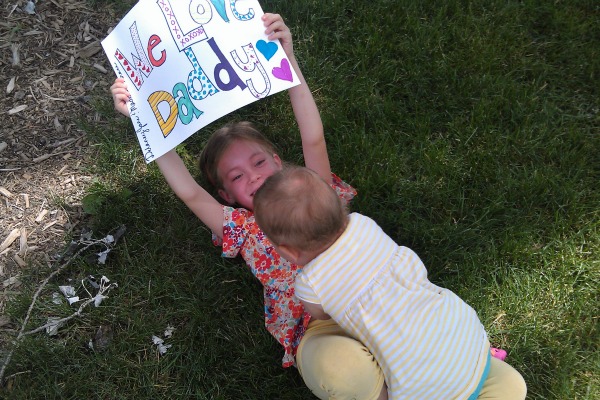 We ended up with some really fun photos. The goal was to surprise Luke with a sweet framed photo of his girls showing some love for him. I think the photo shoot was a success and he was quite happy with the surprise. He's already picked out a prominent spot in his office for his gift to live.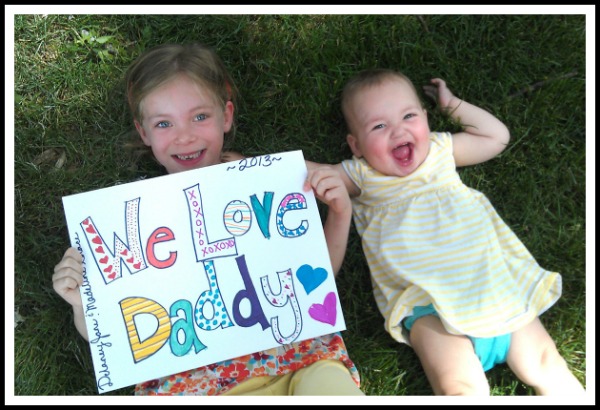 These girls are too sweet.