Recently Delaney has discovered the magic of mail. Not junk mail, but happy mail. Cards, letters, sheets of stickers sent but people who love her. And Madeline, well ever since she got a grasp on the proper way to address an envelope, has been sending out letters to friends and family.
While in the craft store the other day I saw some cupcake liners and immediately thought of owls. Don't you think of owls when you see baking items too? I loved the result of that random baking aisle inspiration so much, and Madeline and Delaney could have sat and made owls all afternoon, and the whole evening writing notes to special people in their lives to go directly into the mail.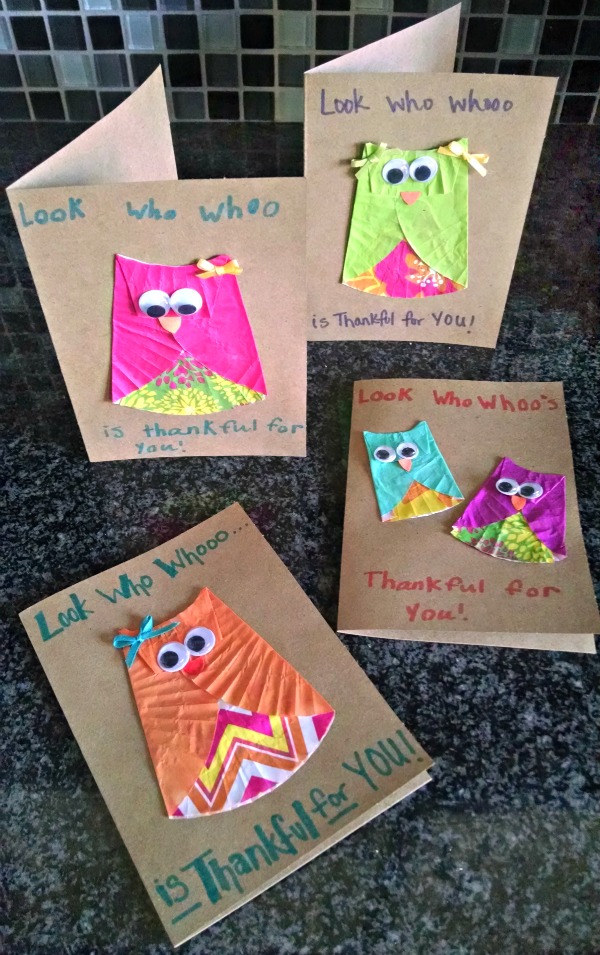 I know owls are not really the official bird of Thanksgiving season, but gratitude is the official feeling and these little cards are a great way to show some gratitude, so I'm going to say that these owls can be an honorary member of the Thanksgiving team, okay? I love encouraging Madeline and Delaney to embrace gratitude – in the past we've made Gratitude Garland and Gratitude Cards, so we're sending these cards out this month as a part of our focus on thankfulness. In addition to being a great way to send some love to the people in your life these cards could also be cute owl thank you notes for anything though.
Supplies needed to make Who's Thankful for You Gratitude Cards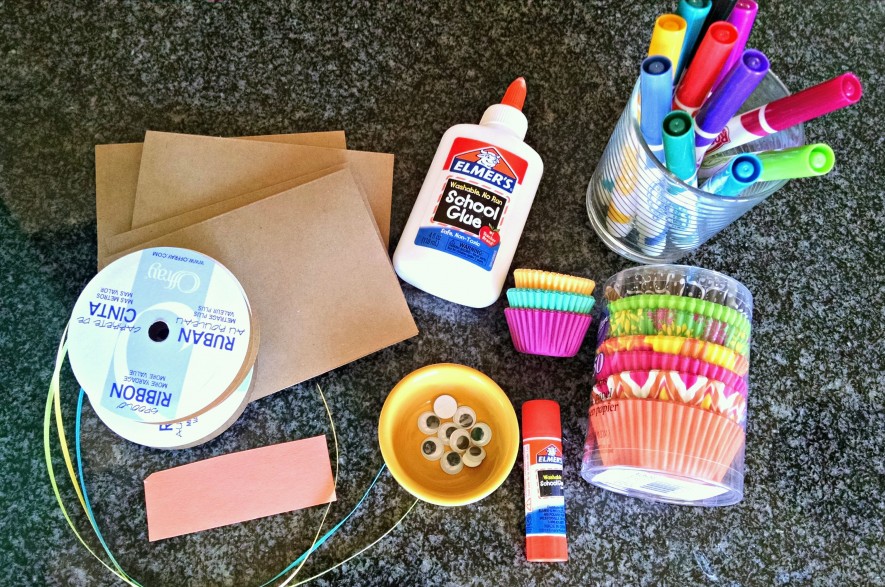 5.5″ x 4″ folded note cards
Standard sized cupcake liners in a variety of colors and patterns
Googly eyes
Orange paper to make beaks
Ribbon
Scissors
Glue stick
School Glue
How to make Who's Thankful for You Cards
1. Pick two cupcakes liners. One plain colored, and one with a pattern. Flatten them both out.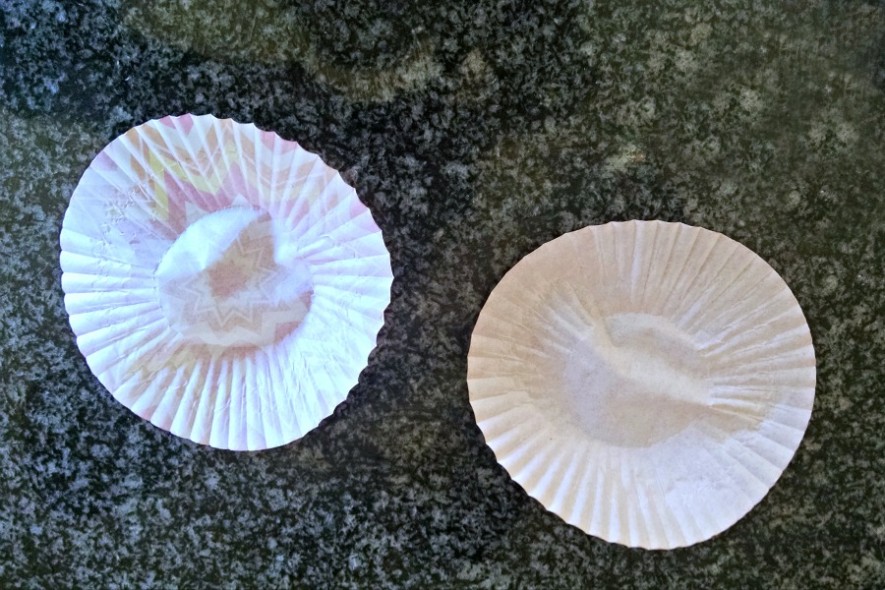 2. Fold the ruffled sides of the plain liner in about 1.5″ towards the center. The folds should not be parallel making for a thinner end and a wider end after the folds. This will make the Owls Wings and body. Fold the thinner end down about 1.25″ towards the center of the liner. This will make the owls head. Do not gluedown any of of your folds yet. This will become your owl's body after you add the patterned tummy "feathers."
3. Cut your patterned liner into quarters. Unfold the first liner and measure one of the patterned quarters against the white on the wider side of the folded liner. Trim the edges down as needs to fit within the folds of the body of the owl. Use the glue stick to glue the patterned piece of liner down making sure it lines up with the curved bottom of the folded liner.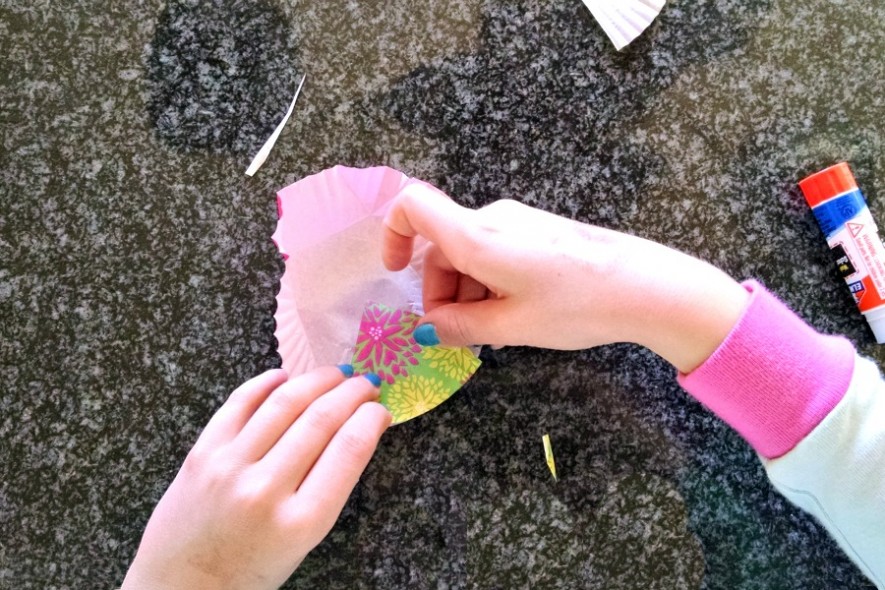 4. Refold the body along your original fold lines gluing with glue stick the folds down as you go.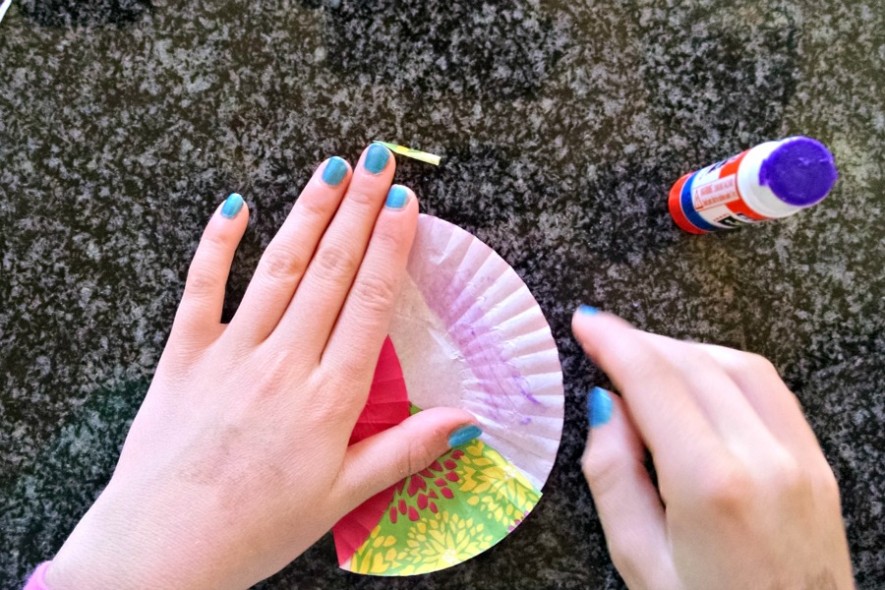 5. Glue a set of googly eyes and a beak with a few small dots of school glue at the bottom edge of the head area.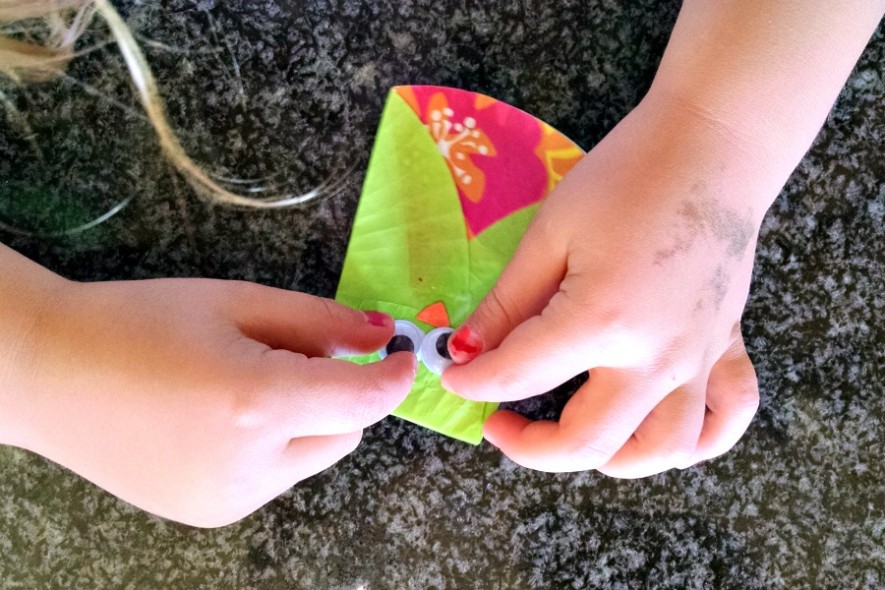 6. Start at one edge of your owl's head and trim a small scoop out towards the other edge. This will give you small points to make the owl's ear tufts. Glue a small bow made from your ribbon near one ear point.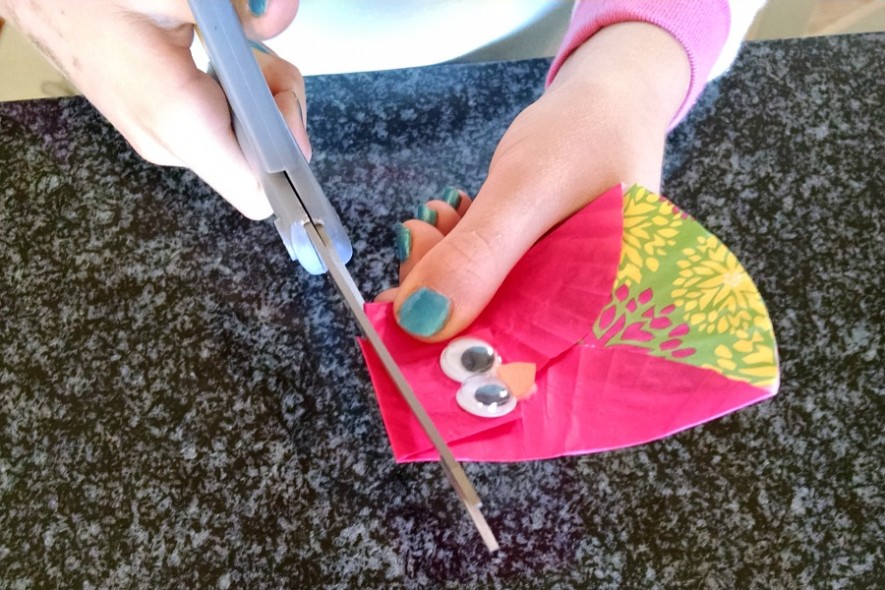 7. Glue your owl onto your note card and set it aside to dry. When it's dry write "Look Who Whooo is Thankful for You!" on the front of your card. Then fill the inside of your card with a note to someone you're grateful for.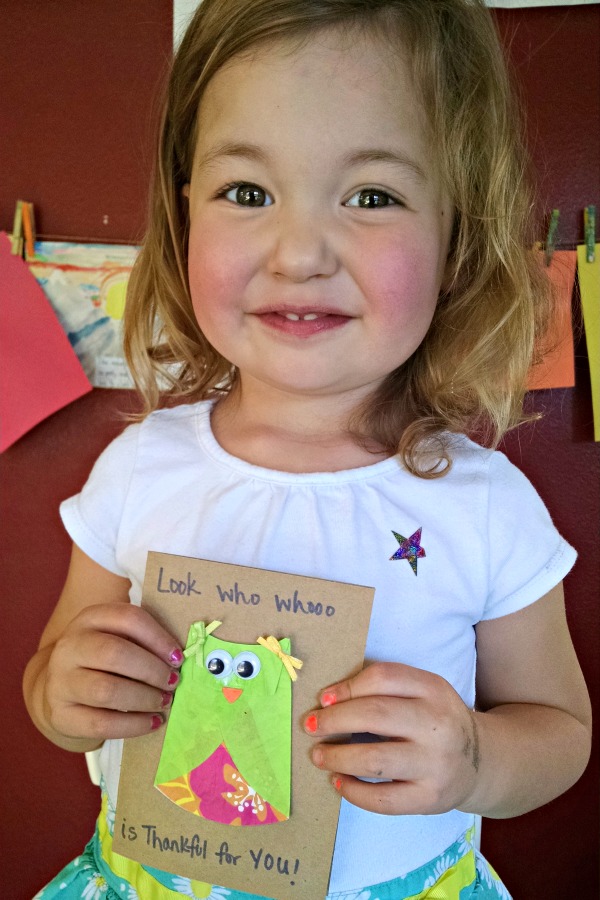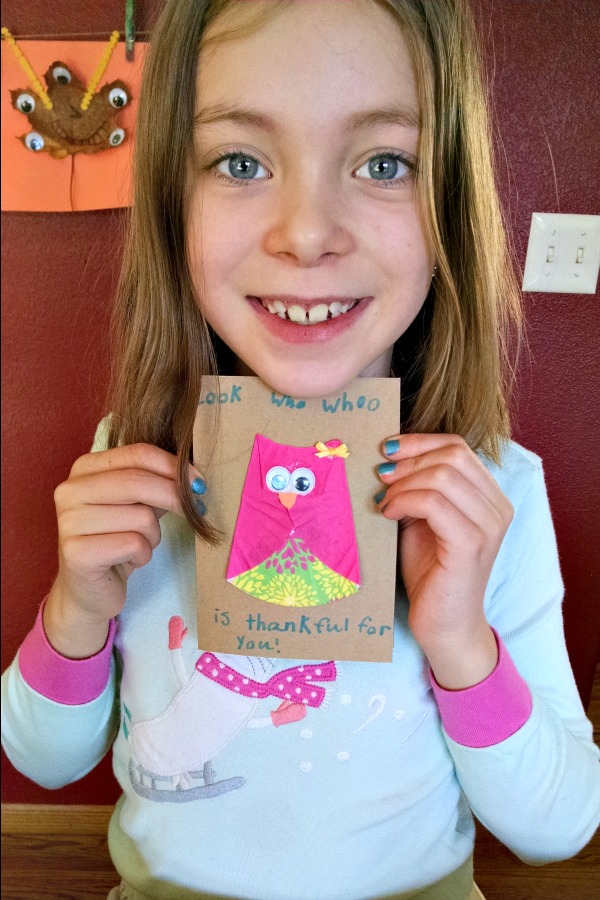 Adorable, right? And the cards are pretty cute too. After making a bunch of owls using the standard cupcake liners they moved on to the mini cupcake liners and made the the most adorable tiny owls. Which then turned into making little owl cards, and owl cards with owl families. With all the owls they created I wondered if they might just go ahead and use the whole package of 150 cupcake liners we had. These kids. I love them. And I love their cute owls made out of cupcake liners too.