My kid grew up in minutes right before my eyes.
It all started eight days ago when on our ride home from school pick-up Madeline informed me from her seat just behind me that she wanted to cut her hair and donate it to cancer. Her words. I was instantly taken aback. After-all haircuts have been our go to threat when she's fighting having her hair brushed. She's spent a lot of tears crying that she didn't want a hair cut. We chatted about her idea over dinner with Luke. She was even more excited as she shared her idea with her dad. Luke and I looked at each other over our plates of roasted chicken and vegetables seemingly thinking the same thing. It's one thing to threaten hair cuts in the heat of the moment when you kid Just. Won't. Brush. Her. Hair. It's a whole other thing for her to suggest changing something physical that is so inextricably tied to her personality. We ended the conversation that evening agreeing to think about it some more and to tentatively plan to get her hair cut at the weekend. We figured we'd give it some time and see if the desire would blow over.
It didn't. In fact her excitement just grew by the day until we were at the point of hearing "is it time to get my haircut yet?" every 38 seconds or so.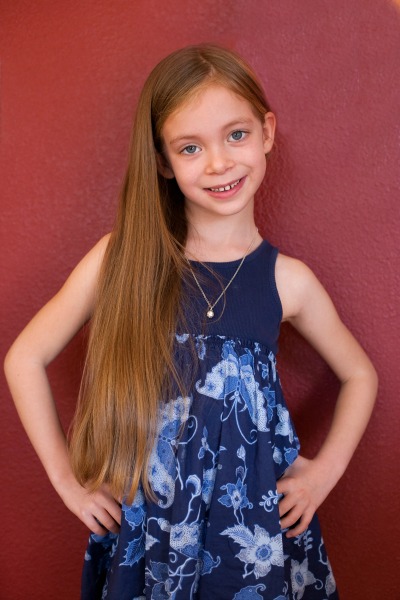 Which leads up to Sunday. We all loaded into the car to head to her 12:45pm salon appointment. We were all nervous, you could feel our nervousness sitting in the car like an extra passenger.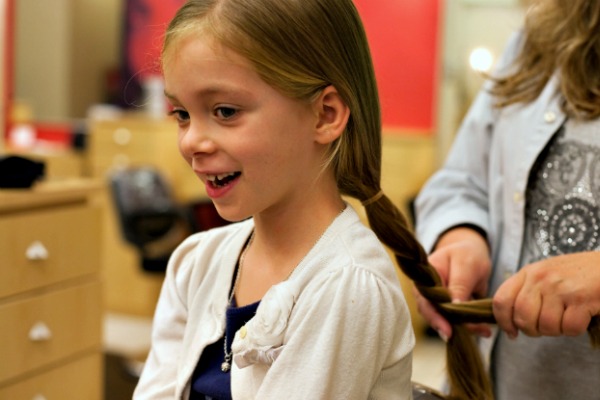 Just once during the lead up to her big cut did we hear Madeline second guess her choice. As we walked towards the entrance of the salon holding Luke's hand she asked in a small voice "What if I change my mind?"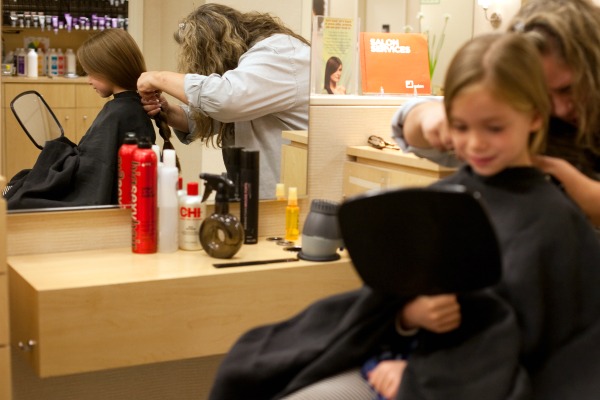 I looked her in the eye and said "Two things to remember, Maddy. You can change your mind if you want to. Also, your hair will grow back."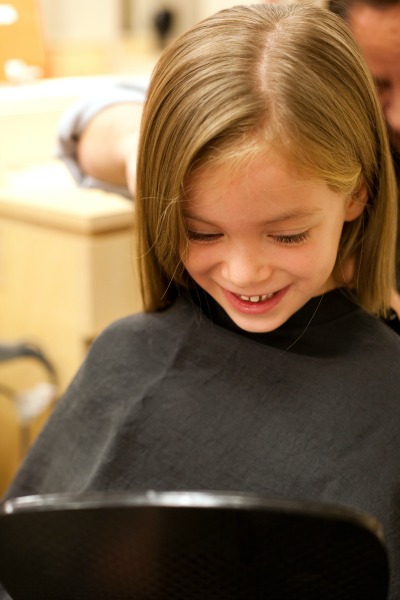 And with that her worries seemed to ease. she walked into the salon, let the stylists fawn over her thick, long, golden locks then headed to the chair for her big moment. I cannot tell a lie. There were tears in my eyes. There would have been tears all over my cheeks if it weren't for wrestling Delaney and taking pictures of the events all at the same time, which actually did not work out so well. Luckily, Luke was there with his camera to properly document the momentous occasion.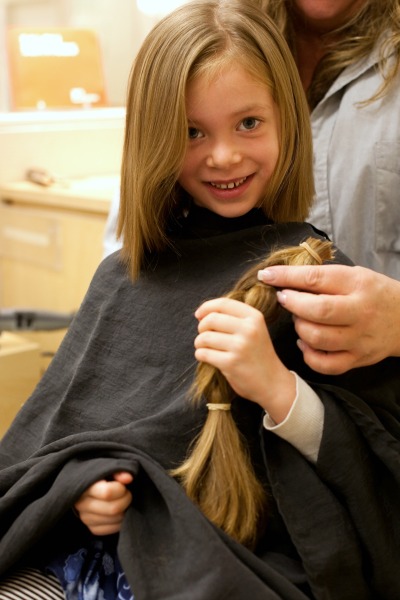 Madeline's new hair style is so perfect for her it's funny to think we were ever nervous. I've caught myself looking at her and feeling surprised that so much is missing from her head and other times I'm surprised at how normal her hair cut is already.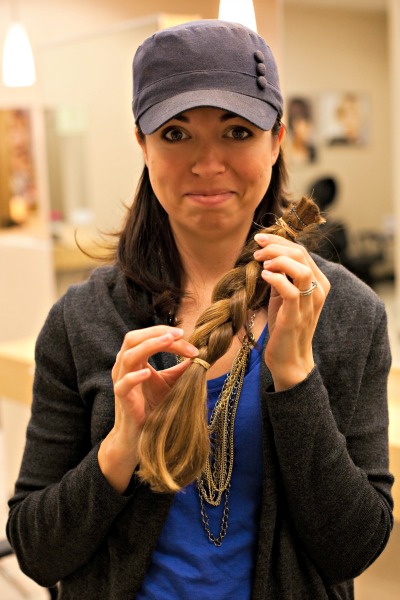 I have 13 inches of hair sitting on my counter waiting to be sent off to a deserving charity. With trimming and shaping Madeline is sporting 15 inches or so less hair than she was Sunday morning. She looks taller. She looks older. She also looks so please with herself both for making the choice to donate such an important thing to her and for making a decision for herself. There is no other way to say it. She seemed to just grow to while sitting in a salon chair.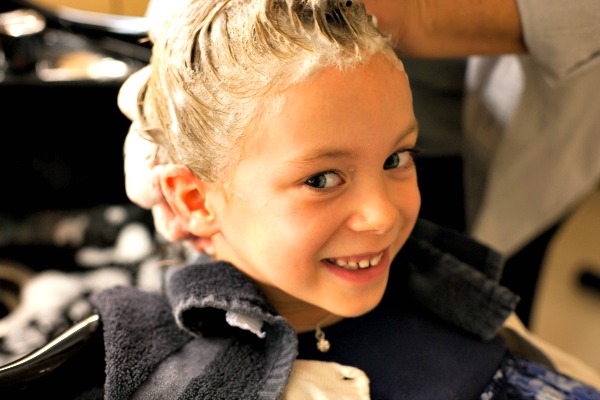 We're so proud of her for being such a generous kid. Her thick, silky, golden hair will make someone very worthy very happy I am sure.