The following is a picture story of sorts of the last few days in my little ol' living room. You could say this is a how to post. How to install wood flooring in your living room.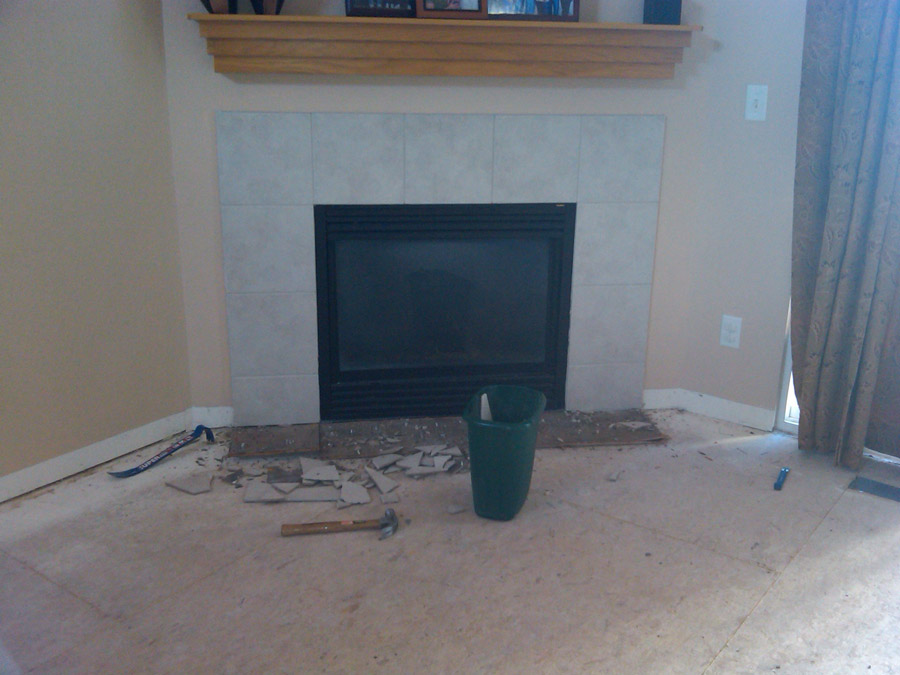 Ditch tile around the fireplace. It's in the way and ugly. Breaking tile with hammers and bars is fun. Especially when you are not all that fond of the tile in question.
Didn't you know using pieces of wood as antenna and pretending to be a bug is a very important part of the wood floor installation process? We'll it is. Just as Maddy.
Installing wood floors.
Install more wood floor.
Install more wood floor.
Falling over on the wood floor exhausted. (A word from the wise. Going out and shopping all night long at Black Friday sales all over town is not very conducive to having a lot of energy or clarity of mind to install wood floors.)
Then get back up and keep on installing those darn wood floors. This living room will floor will get finished if it kills you first.
Hope and wish and pray that someday you will be able to use your front door again. Also hope and wish and pray that the dining table will leave your kitchen and you will be able to open all of your cupboards and freezer. Someday. Please oh please oh please.