Motherhood offers a lot of things on a daily basis.
Love. Frustration. Exhaustion. Happiness. Surprises.
Surprises such as when you get an unexpected hug or "I love you."  Or the sweet surprise of a child unexpectedly playing happily by herself for an entire afternoon. There are the other surprises too. Surprises like walking into your darling daughter's bedroom to find half of her dinosaurs lined up in what appears to be a parade or maybe a buffet line across her floor.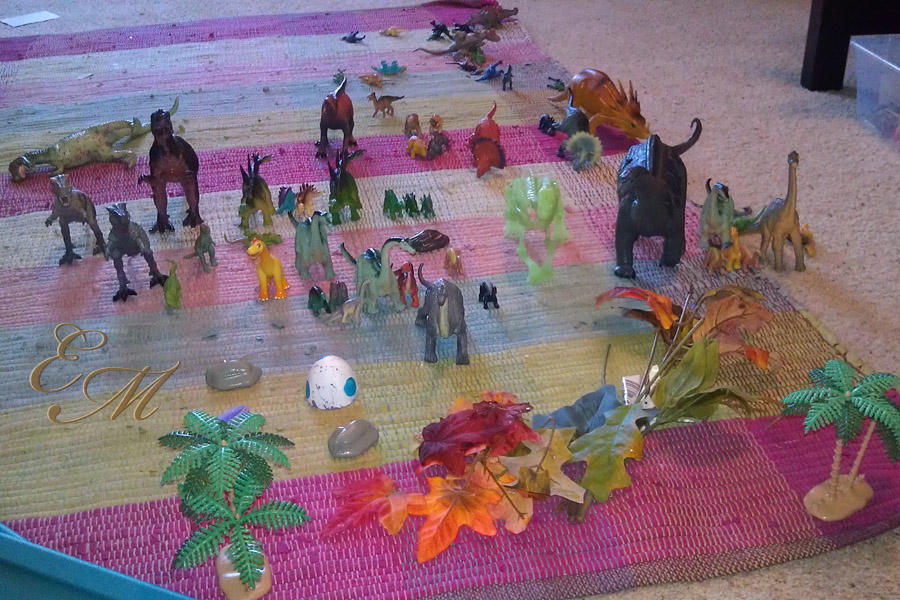 Or when you walk around a corner in your home to stumble upon a mountain of crayons scattered about a main walkway.
I love creativity and independent play but when I stumble upon these surprises I am always a little less than enthused. In my time as a mom I've been trained to despised clean up time. The battle is -well quite frankly just that- a battle. What preschool aged kid likes cleaning up? Not mine that is for sure.
When I was asked to check out the Toydozer I was skeptical. It seemed like such a simple idea. A simple plastic gatherer and a scoop that promised less cleaning and more playing. It just didn't seem like something Maddy would think was all that cool. Especially since it was meant for cleaning up.
Our first test came when it was time to clean up the beans from the bean boxes. Bean boxes are always a huge hit with Maddy. She loves them. She does not love cleaning up the mess afterward though. So I broke out our yellow Toydozer and encouraged her to give it a shot.
The pinto bean mess covering my entryway was cleared in no time. I even heard her saying things like "This makes cleaning my mess fun!" Can you imagine the shocked look on my face? Clean up and fun never really go in the same sentence around here unless I am saying  something like "Clean-up your mess or the rest of the day is not going to be fun for you!"
Madeline cleaned up her beans and all bean box toys spread across the floor and without any prompting from me moved on to the ABC magnets she had played with in the living room earlier.
I'm a convert. The Toydozer is great. I can see using it for all sort of messes in the future and since it is so easy for Maddy to use I can see myself having less cleanup on my plate. Okay that's what I am hoping for at least. Now if only they made a Dishdozer or a Laundrydozer.
For more information you can visit Toydozer on Twitter and Facebook. You can also use the code BLOGGER20 at Toydozer.com for 20% off.
This post is part of a Toydozer blogger outreach campaign. Participating bloggers have been provided with a complimentary Toydozer to review and have been compensated for their time.