To a kid there is no one cooler than their dad. No one is bigger, stronger, or more amazing.
Madeline and Delaney look-up to Luke. They think his jokes are funnier than anyone's. They feel safe with him. With Father's Day coming up we set to work thinking of a Father's Day gift fit for their daddy. If you asked Madeline she would tell you no one is as wonderful as her dad. If you asked Delaney she would say her dad is the best. In their eyes no one could measure up to him.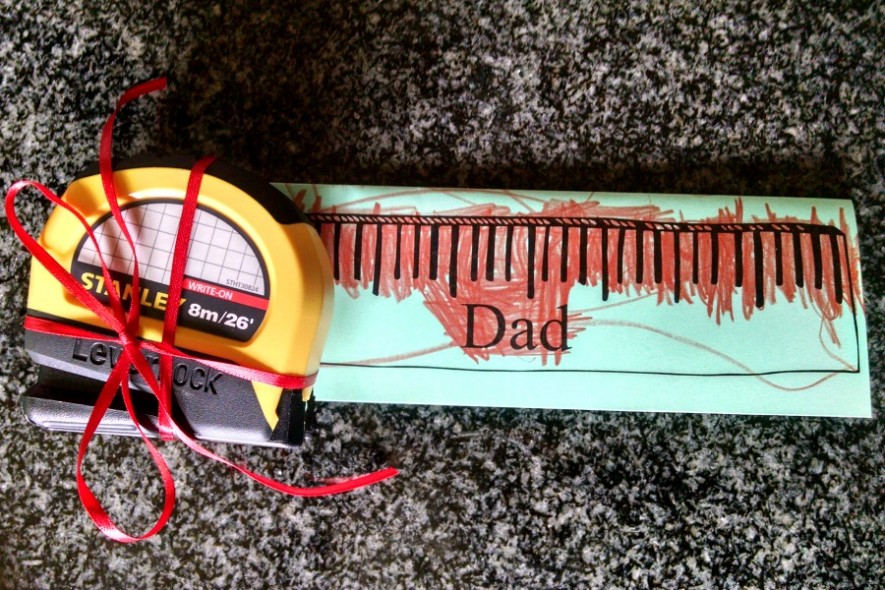 With that in mind we have a perfectly meaningful – yet very useful – Father's Day gift. Just what the wonderful father in your life deserves. And it's simple to pull together to boot.
No One Can Measure Up To You Father's Day DIY Gift
All you need is a tape measure, some card stock, ribbon, crayons, and a hole punch.
Delaney made this card for Luke and her favorite color is green so she picked a green piece of card stock to print her dad ruler card on. (download either a Dad Ruler printable or a Daddy Ruler printable to go along with your gift.) We cut the sheet down so when the card is folded the card will be a bit larger than the ruler and the ruler will be on front and your message can go inside.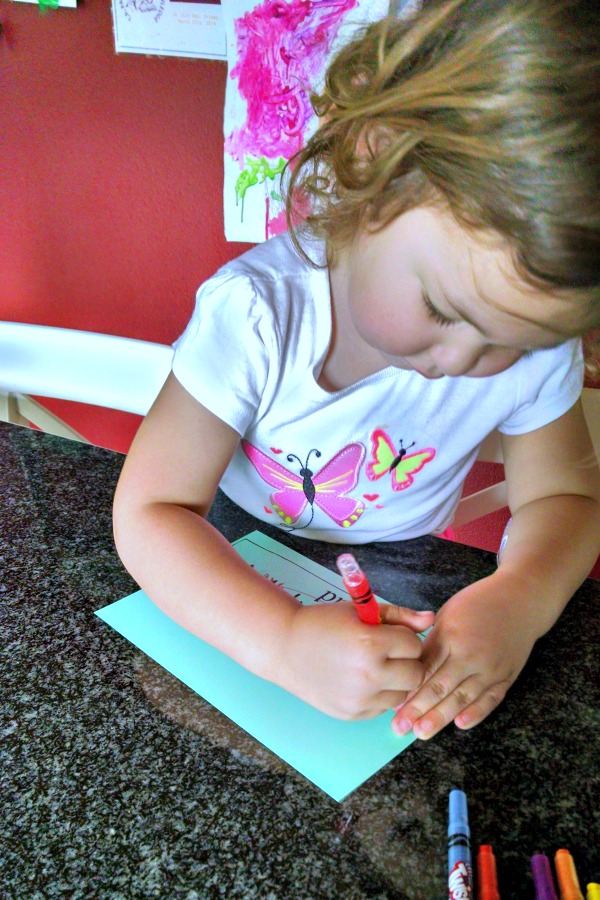 Delaney colored the ruler in as she wanted and then we folded it in half. On the inside with black marker we wrote:
"No one can measure up to you! Love, Delaney"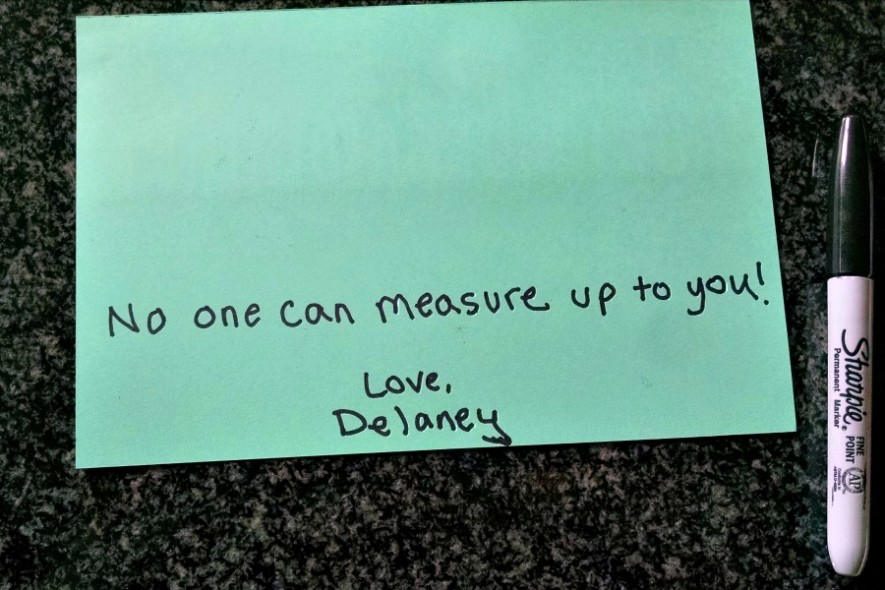 Delaney loves to hold the marker and have me guide it to write messages in cards.
Next up we punched a  hole into the top corner and then we tied the card to the measuring tape finishing it off with a little bow. Easy, cute, and very useful too. Luke is going to love it.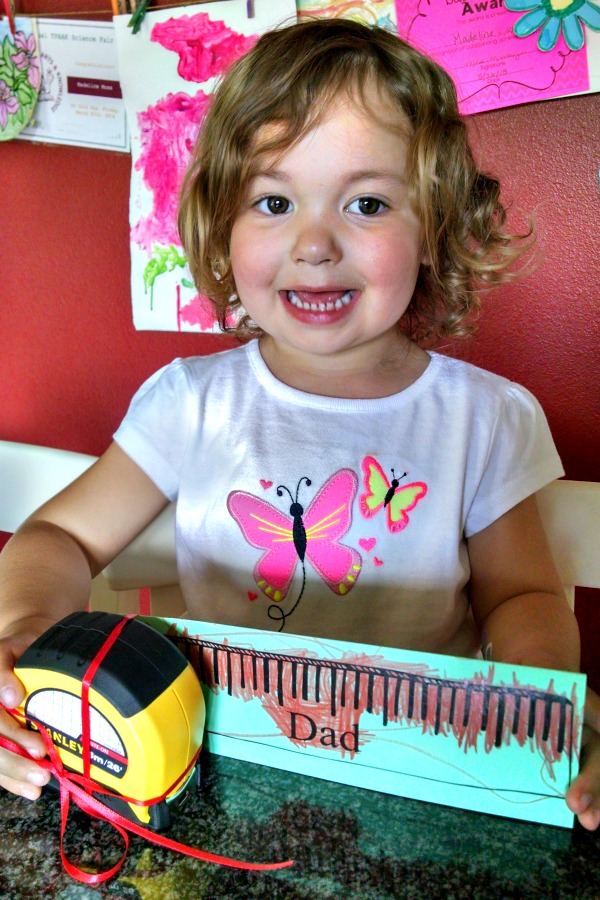 Now the real work begins. Getting Delaney to keep her gift a secret until Father's Day. She has a knack for spilling the beans.