Easter is coming up quick. I'm pretty excited for this year's egg hunt and baskets because Delaney is old enough to really join in the fun and get excited. She's going to love it. Kids love Easter baskets. You know who else love Easter baskets? Adults. I don't know a single adult that wouldn't love a basket full of adult goodies.
With this in mind I've teamed up with King Soopers to create a fun and unique Easter basket for a very special – and deserving – type of adult. Teachers! As a part of the #EasterBasketHop King Soopers gave me a $25 gift card and the marching orders to create an Easter basket fit for an awesome teacher with one guideline – everything needed to put together my basket had to come from King Soopers.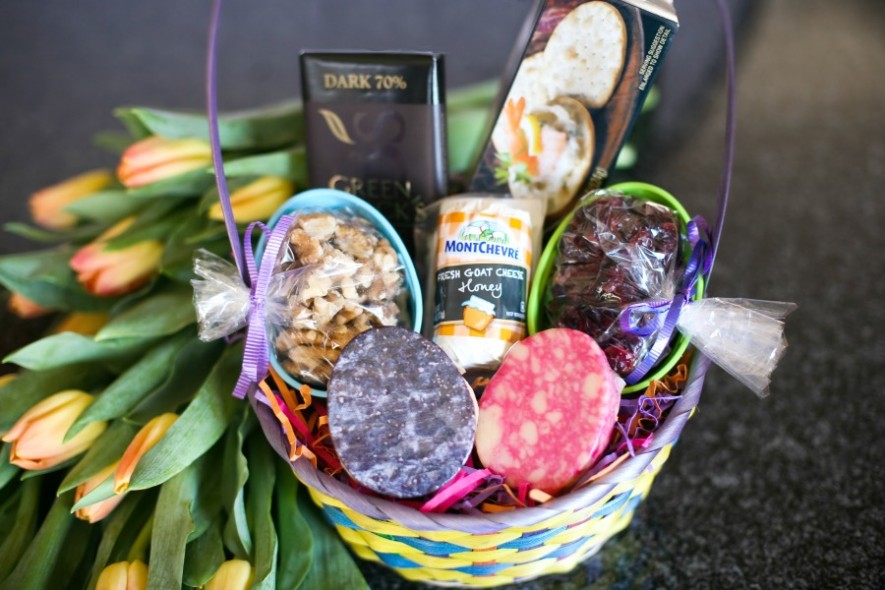 I just wasn't feeling the obvious direction of going the traditional teacher theme and filling a basket with school supplies or books. While I know teachers appreciate practical things, I also know teachers are regular people too, and not everything they receive as a gift has to be a practical classroom tool.
This task was going to require some brainstorming in the aisles. So Delaney and I headed over to King Soopers and that's when the fun ideas really started flowing. A taco night themed basket, a fancy pasta dinner basket, a chip and guacamole basket complete with all the fresh produce needed to pull together some awesome guacamole. By now you're probably seeing that my idea of a great adult Easter basket has nothing to do with stuffed bunnies, plastic candy filled eggs, or super sugary jelly beans. As Delaney and I walked by the specialty cheese counter little egg-shaped chunks of cheese caught my eye and the fate of my Easter basket was sealed. The cheese monger who decided to cut cheese into eggs is a genius.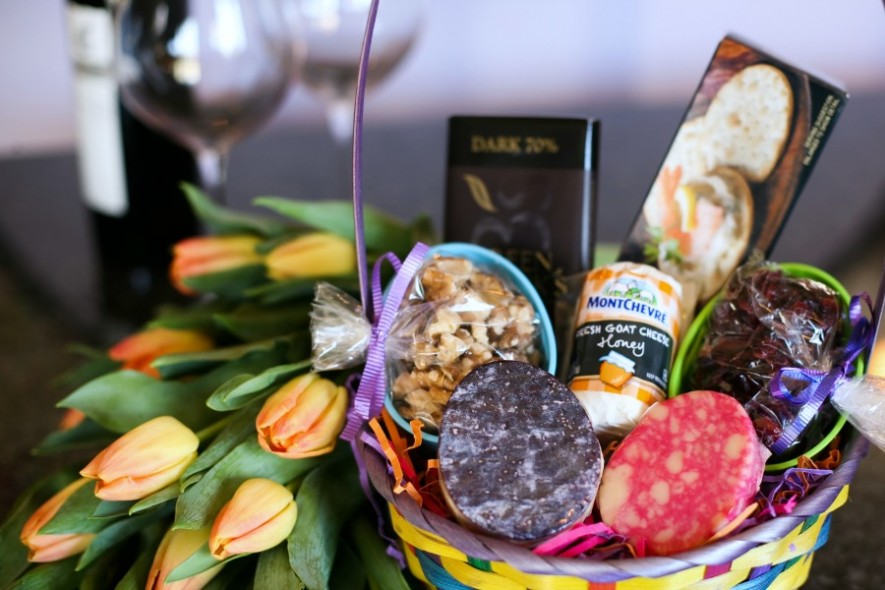 A cheese tasting themed Easter basket that is both festive and fun. What adult wouldn't love a fun Easter basket they can actually put to use? What teacher doesn't deserve to kick back relax and eat some good cheese, and chocolate? To put her basket to good use all she would need is a nice bottle of wine, and a friend or two. Well, I guess the friends are optional, not everyone likes to share their, wine, cheese, and chocolate. Either way this is a perfect adult Easter basket idea.
So what's in the basket?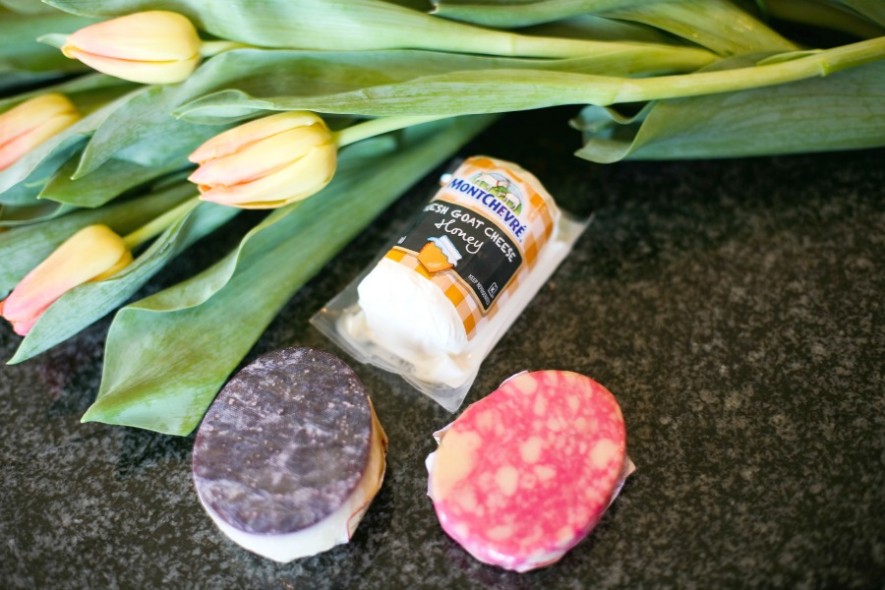 Windsor Red Cheese (a sharp English cheddar with streaks of red claret wine), Merlot Bellavitano (A creamy cheese with notes of merlot), and Montchevre Honey Goat Cheese.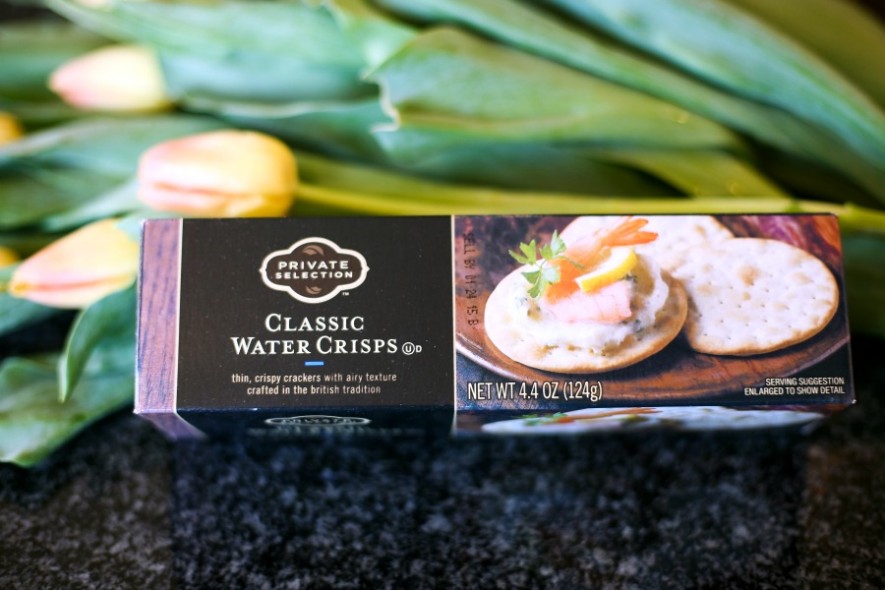 Private Selection Classic Water Crisps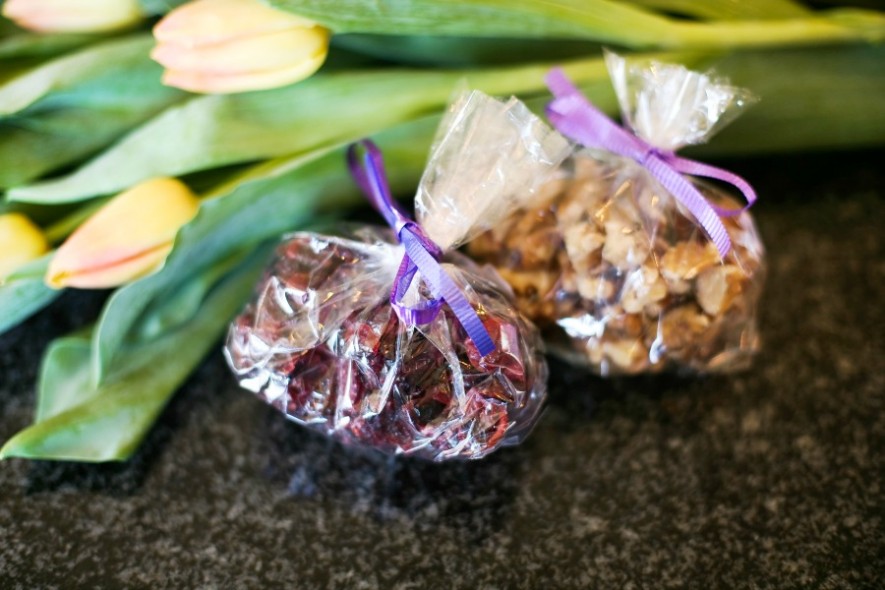 Dried Cranberries and Walnuts
Green & Black Organic 70% Dark Chocolate
Because obviously every good Easter basket needs good chocolate.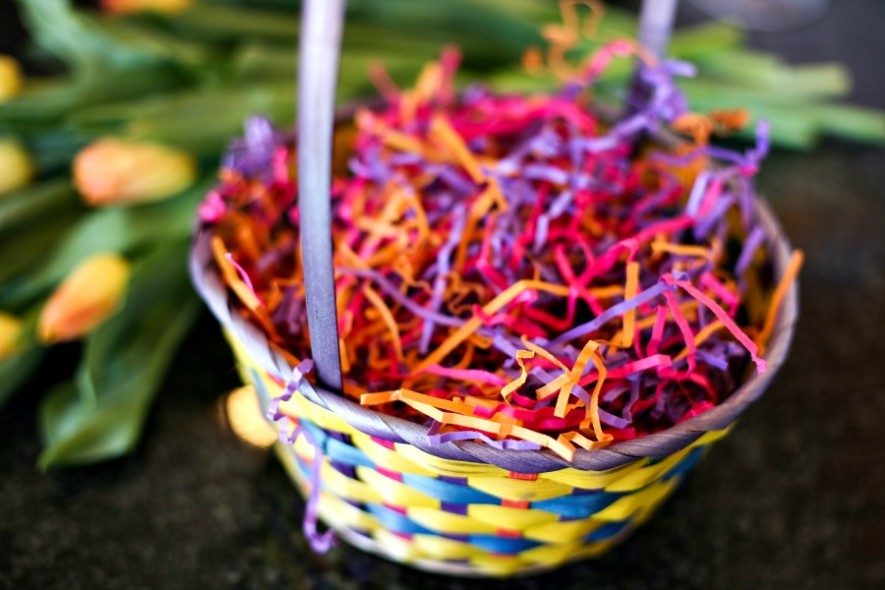 To pull everything together found a colorful Easter basket, colorful shredded paper basket filler, and a couple of brightly colored small egg-shaped buckets perfect for holding the walnuts and cranberries and adding more Easter flare.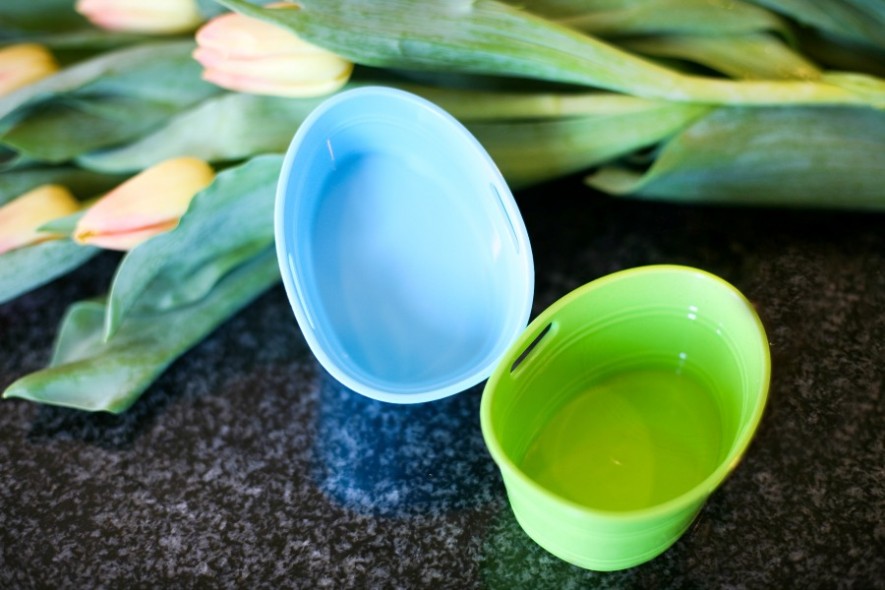 I couldn't be happier with this Easter basket for an awesome teacher. What are the chances I would spend $25.00 on the dot? It just proves all these fantastic – and delicious – basket fillers were meant to be. Pulling together this non-traditional and very unique Easter basket was a blast. I bet getting to the the one to eat all the yummy treats in it will be a blast too!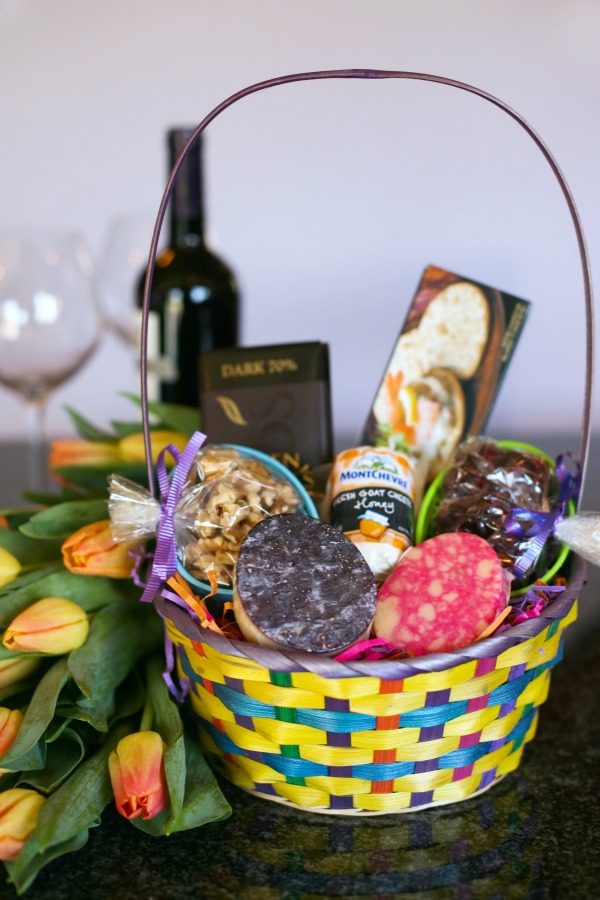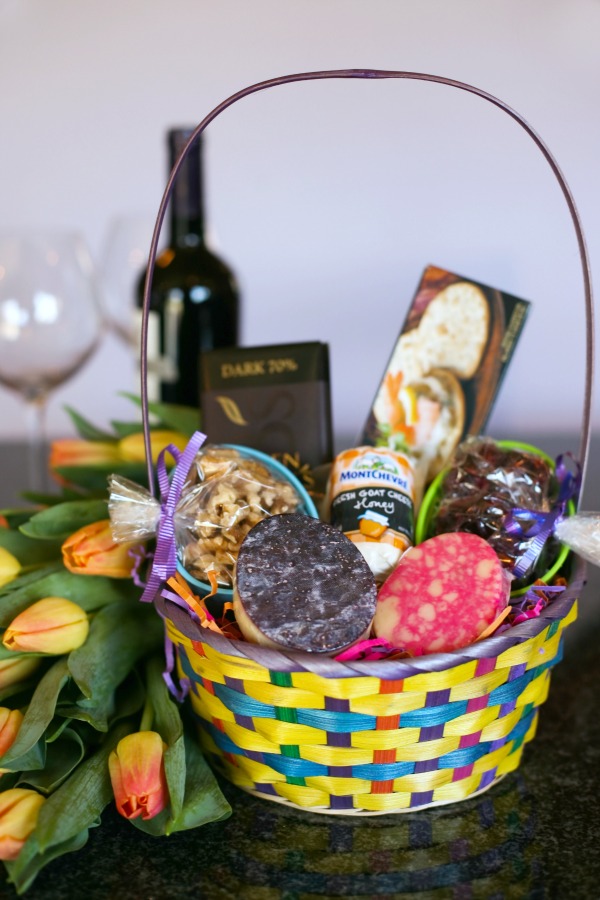 Want even more? Just head over to the King Soopers Easter DIY Pinterest Board. King Soopers has you covered for even more creative and fun Easter basket ideas.
Kroger/King Soopers provided me with a $25.00 gift card to purchase everything for this Easter basket. In addition I received compensation to shop for and create this fabulous Easter Basket and share the results here. All opinions are my own.