This is a sponsored post on behalf of Sprouts Farmers Market and Bobo's Oat Bars.
I joke that food is my love language. Yes, I know food is not actually an official Love Language, I've taken the test and I tied for Words of Affirmation and Physical Touch as my top Love Languages, but really my official love language is food. I like to feed people, I like to give food, I like to make food, I like to eat food. Food feels like love.
I love cooking and baking with my daughters. It's one of my favorite things to do with them. Time spent in the kitchen creating nourishing food side-by-side with them feels like magic. The story of the beginnings of Bobo's instantly struck a chord with me when I heard it during a recent tour of Bobo's Boulder, Colorado area headquarters.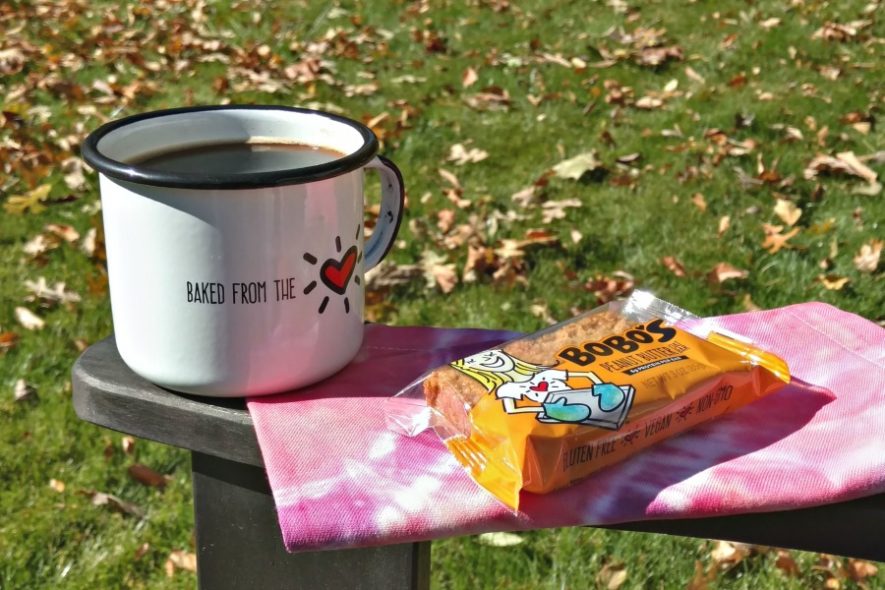 The Bobo's Story
Years ago on a rainy day Beryl and her oldest daughter Alex, whose nickname is Bobo, decided to bake some oat bars. The resulting bars were such a big hit with friends school-mates, and family that Beryl decided to bake some and take them a local coffee shop. The coffee shop's owner agreed to give the bars a shot, quickly sold them all and requested more. Bobo's has grown from a tiny business run out of a home kitchen to a company selling bars across the country in huge variety of flavors. An afternoon in the kitchen – an already magical event in itself – sparked more than just memories and warm feelings for Beryl, founder of Bobo's, and her daughter, it sparked a whole new path and a successful woman-owned business.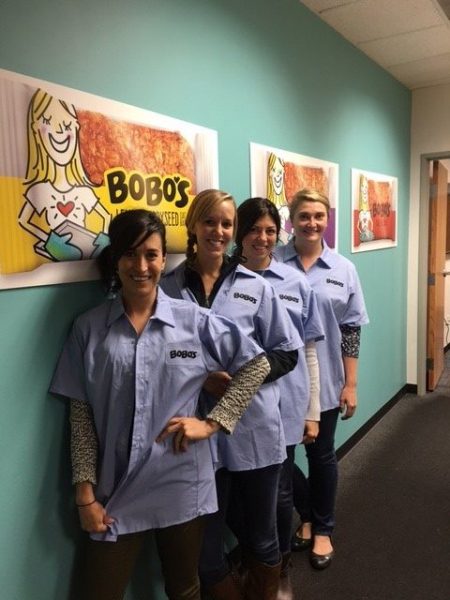 Behind the Scenes at Bobo's 
 Bobo's Oat Bars and Sprouts Farmers Market treated a group of food loving Colorado bloggers to a behind the scenes peek at Bobo's headquarters including a look in the kitchen where Bobo's Oat bars are made. Even though Bobo's bakes mountains of bars every day to head to shops, grocery stores, and cafes it was impressive to see how similar the baking process is to a home kitchen. Large stand mixers, baking pans, and lots of real food ingredients. The mixers, pans, and ovens might are bigger, and the measurements for the ingredients larger, but these bars are essentially unchanged even after all these years.
You can tell that Bobo's Oat Bars are baked from the heart, just like their tag line says and love is definitely still the secret ingredient.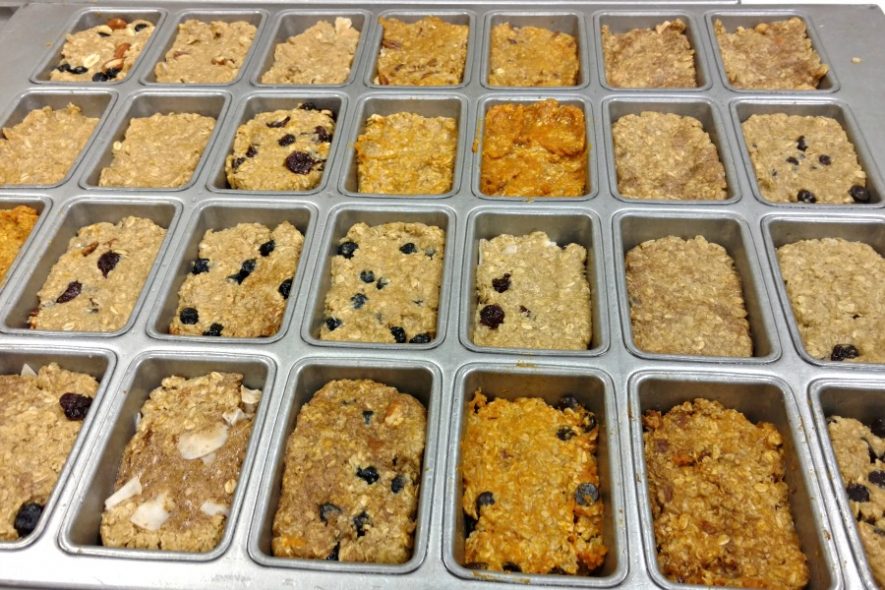 After our tour of Bobo's  production area, we all crowded around a table full of yummy mix-ins and a huge tub of Bobo's oats to create some oat bars of our own to take home. Making oat bars would be fun for anyone, but for a group of food loving bloggers it was exactly our kind of activity.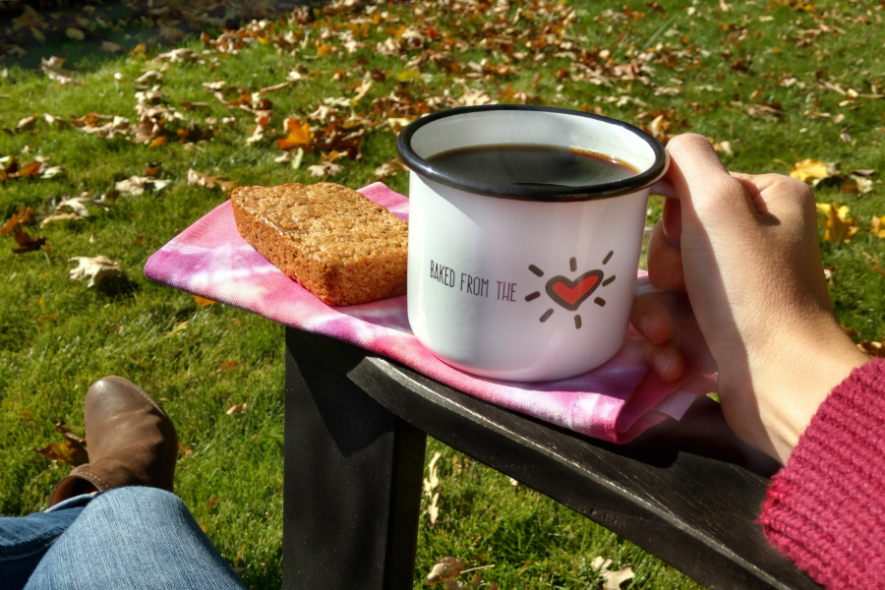 It's not hard to see why people love these delicious oat bars. Bobo's Oat Bars are gluten-free, non-gmo, vegan, and come in a variety of tasty flavors – I am head-over-heels for the lemon poppy seed. In Colorado not only can you find Bobo's Oat Bars in every store around, they are a coffee shop staple perched on counters ready to go for folks looking for a little something to go with their cup of joe. It makes sense to me because it's a lovely pairing. I like a little Bobo's coffee break myself. Add in colorful fall leaves, and a sunny fall day and you've got perfection if you ask me.
Have you tried a Bobo's Oat Bar? What's your favorite flavor? 
This is a sponsored post on behalf of Sprouts Farmers Market and Bobo's Oat Bars. All thoughts and opinions are mine own.