School was cancelled for Madeline yesterday due to the heat and part of the air conditioning system not working in her school. Of course we decided to make something. Making something for us can go one of two very different ways: Cooking and baking or crafting. Since we were pretty stocked in the kitchen department we went ahead and picked the crafting route. A sweet Grandparents Day greeting card doubling as a hug complete with her handprints! We all know how I love handprint crafts.
That sweet girl of mine has fallen head over heals for giving love to the people in her life by filling up their mailboxes. Most crafts lately revolve around creating something to send to a cousin, aunt or uncle, or a grandparent. I love it. She decided to craft a little something for her three cousins, three of her grandmas, an aunt, four friends, and two grandpas. I told you she likes to mail things. I need to buy a case of forever stamps. For the sake of time and mess limits we whittled the list down to one set of grandparents. Grandparents Day is quickly approaching after all. I promise the rest of the list of recipients can expect something in the mail from Miss Madeline, and probably sooner than later.
A hug in the mail. What could be better than that?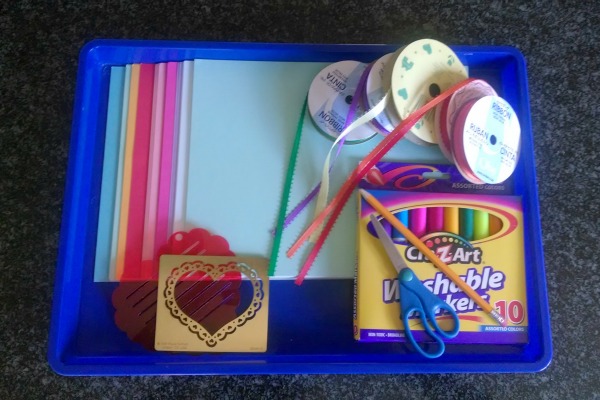 Supplies needed to make a hug greeting card
Colored paper
Markers
Scissors
Pencil
Ribbon
Heart stencils (optional)
How to make a heart greeting card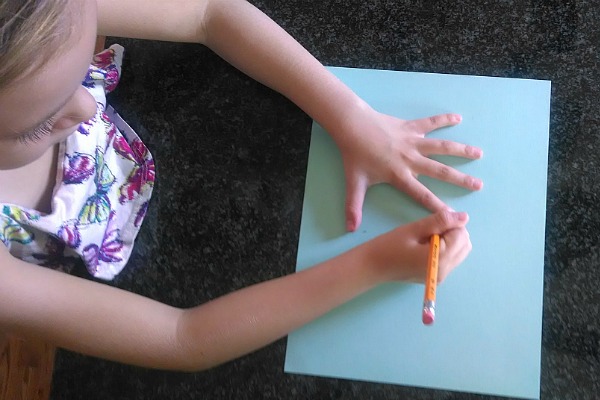 1. Trace both left and right hands on a piece of colored paper. Carefully cut the hands out.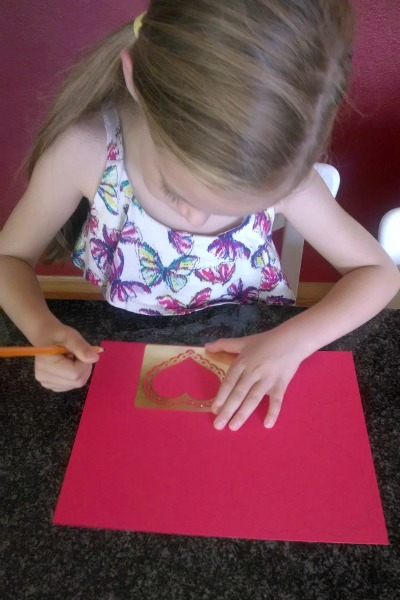 2. Using your heart stencils trace three hearts. Alternately if yo do not have heart stencils you can either freehand draw them or cut a paper folded in half into a symmetrical heart. We used two different sized hearts, but the sizes and shapes are up to you.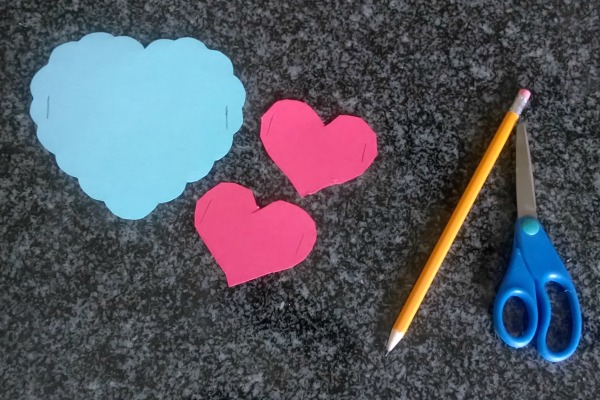 3. Cut two slits, one on each edge, of both handprints, and the hearts to create slits to thread the ribbon through. I drew the lines with pencil and then cut the slits using a knife and cutting board.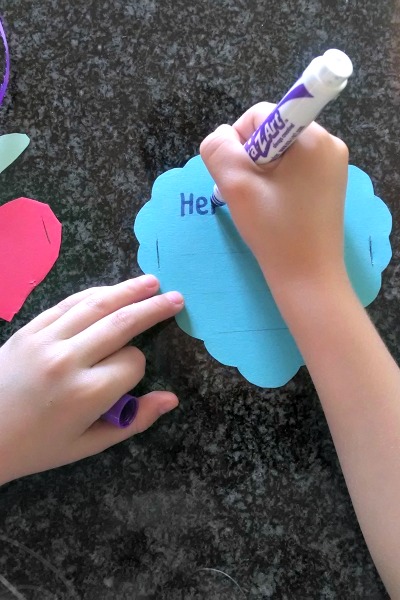 4. Write a message on the hearts. Madeline opted to write "Here's a happy hug! I love you!" on her large heart and "Nana," and "Umpa," on her small hearts. (Nana and Umpa are what we call Luke'e parents).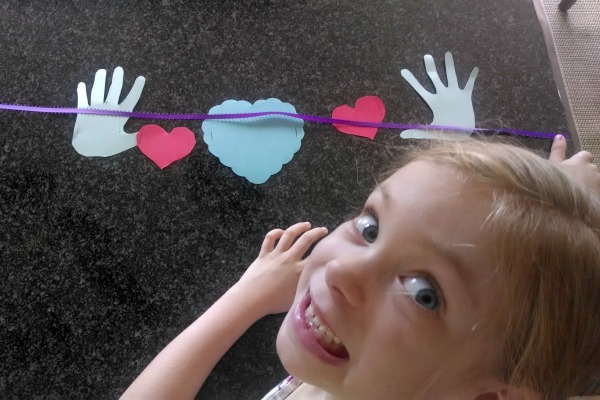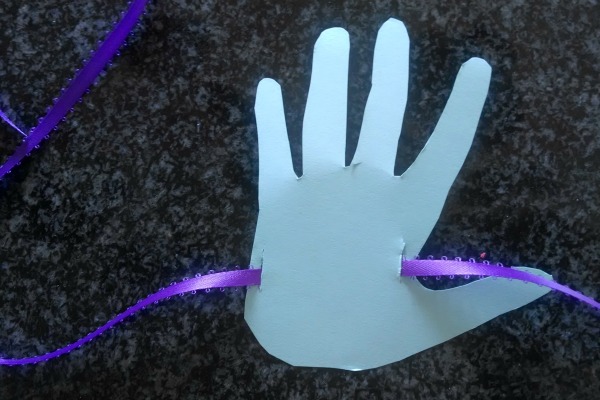 5. Cut a length of ribbon of about 30 inches give or take a bit. Starting on one end tread hearts and hands onto the ribbon so that the ribbon is behind each piece of paper. The shapes should be threaded on in this order: hand, heart, heart, heart, hand. This i what makes it look like a hug. Leave a few inches of ribbon on each end to tie everything off.
6. Flip the card over so all the writing is facing down. Taking one end of ribbon pull it across the backside of the handprint and tie it onto the ribbon just on the inside of the handprint.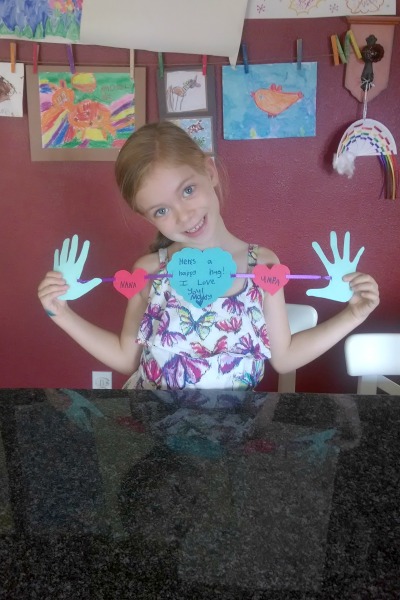 7. Fold up your card, put it in an envelope and send it to someone you love. I bet it will be one of the best things they find in their mail box that day.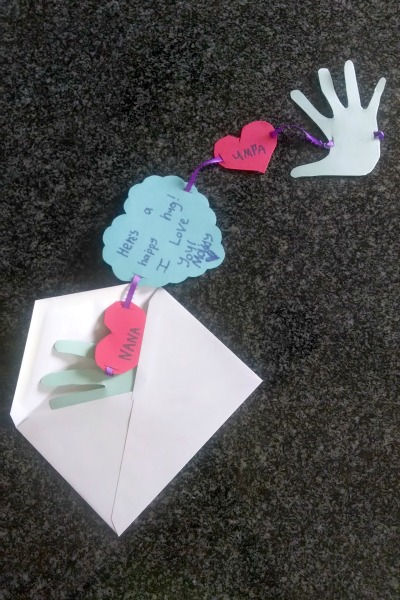 Do you give gifts and cards for Grandparents Day?