I made this soup and jarred it for gifts for my family this year for Christmas. It was a hit and of all the soups I make this one is Luke's favorite, by far, so he was pretty excited when we had a bit left over to enjoy for ourselves too.  Actually, it's probably a favorite of everyone in the house.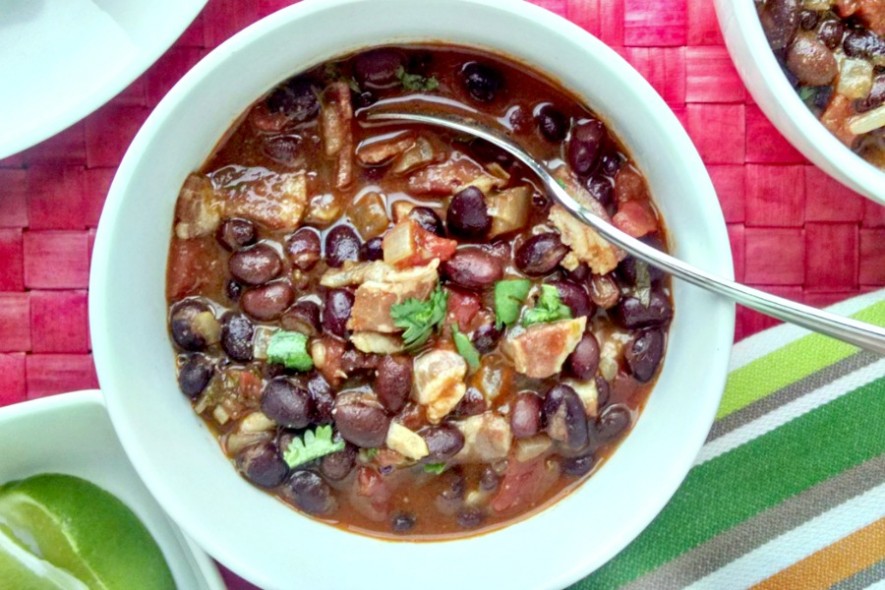 We eat this black bean soup often and I try to have some in the freezer at all times as a yummy go to meal. We love to eat this with jalapeno corn bread or over baked potatoes. Yum! There are tons of fun toppings you can garnish it with so it can be a really fun meal too.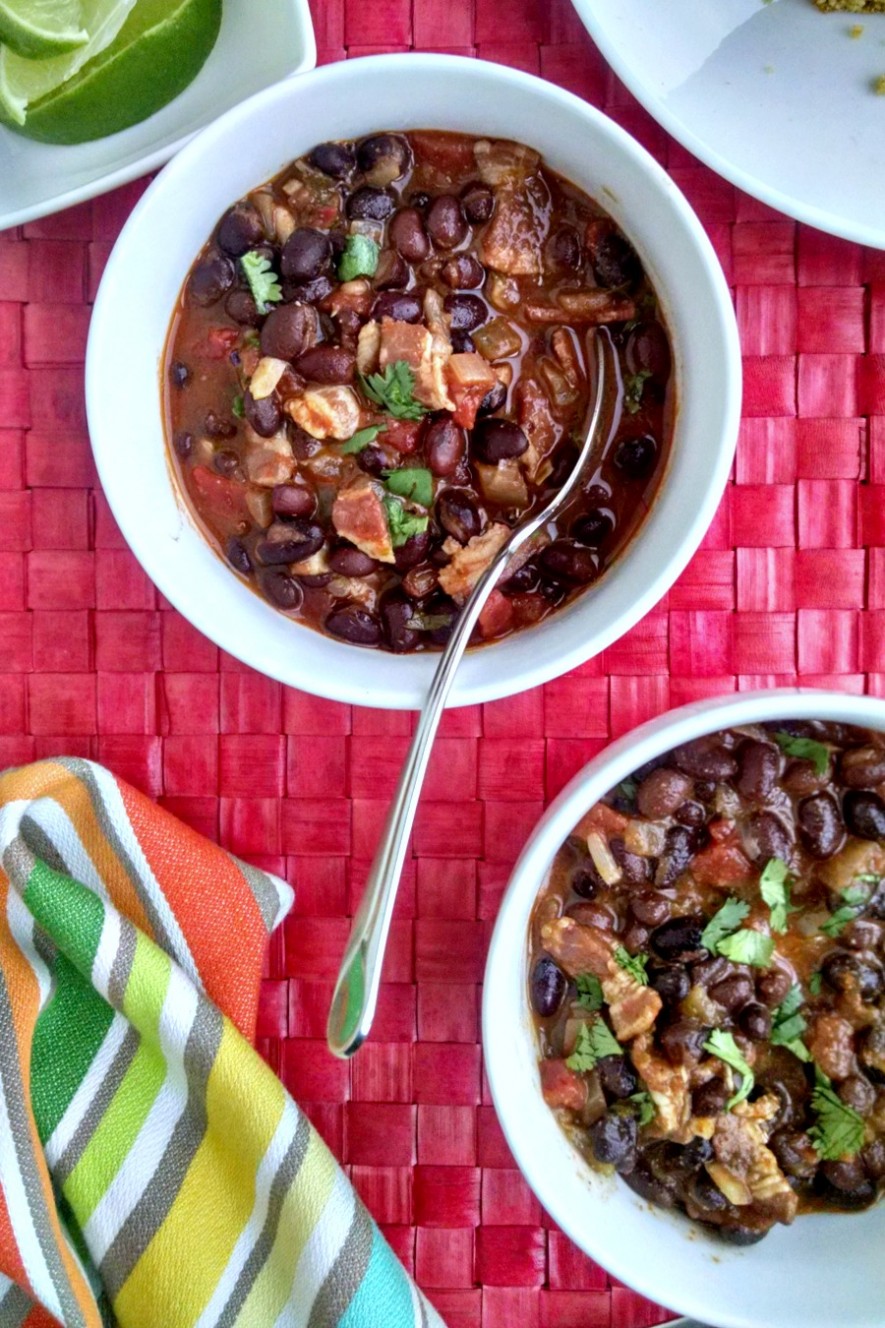 The black bean soup recipe below is easily doubled, makes great leftovers and freezes well if you're looking for a great freezer meal. Made as is will make enough for 8 to 10 servings. The longer this soup simmers the more the flavors meld but it comes together quickly can also be a great quick weeknight meal.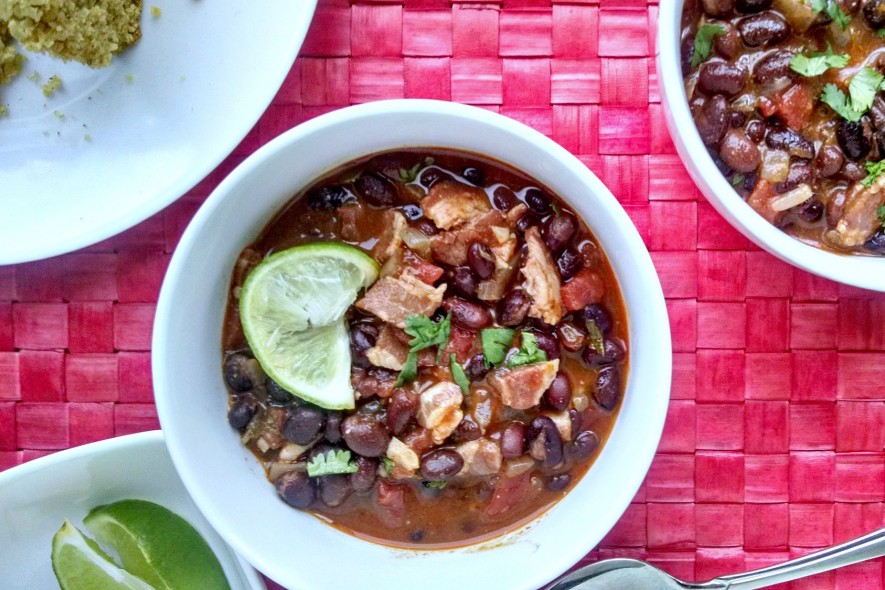 Black Bean Soup Recipe
8 slices bacon, finely chopped
2 1/2 cups chopped onions,
6 cloves minced garlic
1/2 cup diced green chilies (canned is fine)
2 cups chicken broth
2 cups canned chopped tomatoes
2 tablespoons ketchup
2 teaspoons Worcestershire sauce
1 tablespoon chili powder
2 teaspoons cumin
4 (15 1/2-ounce) cans black beans, drained but not rinsed
Kosher salt and freshly ground black pepper
1 bunch cilantro chopped, set some aside to garnish the soup at the end
Lime
Put the bacon and onion in a large pot over medium heat. Cook until it starts to give up its fat, and the onions begin to soften.  Stir in the garlic and and green chilies and cook for about a minute. Add the broth, tomatoes, ketchup, Worcestershire, chili powder and cumin. Stir in the beans turn the heat to high and bring to a boil. Turn the heat down so the soup is gently simmering and cook 10 minutes. Season with salt and pepper to taste.
Stir the cilantro into the soup after it has had the chance to simmer for a bit. Garnish with fresh  lime and cilantro. Serve warm with any additional garnishes you fancy or serve over baked potatoes for a hearty meal.