This post contains affiliate links.
I am trying to get myself back into the groove of using my trusty crock pot. Once upon a time I worked full time outside of the home and Luke and I used the Crock Pot almost weekly. After becoming a home bound mama I lost track of my crock potting roots.
I'm pretty good at making dinner on days when I am home all day. I am pretty terrible about making dinner on the days Maddy and I have the car and spend the day running errands, going to dance class, playgroup, the gym and more. On those days we swing by Luke's office to retrieve him at the end of his work day and all my thoughts center around how I can get out of making dinner.
It's less that I really want to eat restaurant food and more that I'm just so tired that I don't feel all that motivated to make dinner. I don't know about you but I don't really want to eat out every week let alone twice a week.There are lots of good restaurants in our area but eating out isn't as desirable when you feel like you can make most of the things on the menu at home for a lot less.
So the goal is to get back on the crock pot wagon so that on our busy days  our dinner is ready and waiting for us when we get home. Besides it's pretty freaking awesome to walk into your house and get smacked in the nose with the amazing aroma of your dinner. After some trial and error we've found a Crock-Pot we love. The Crock-Pot 6-Qt Programmable Slow Cooker is perfect for a busy family. It lets you set the cook time 30 minutes increments  anywhere from 30 minutes up to 20 hours as well as select if you'd like it to cook on LOW or HIGH. Once the meal has cooked for your set time this Crock-Pot switches to warm until your turn it off.  No more burnt or overdone slow cooker meals for us. The Crock Pot Stuffed Peppers come out great every time.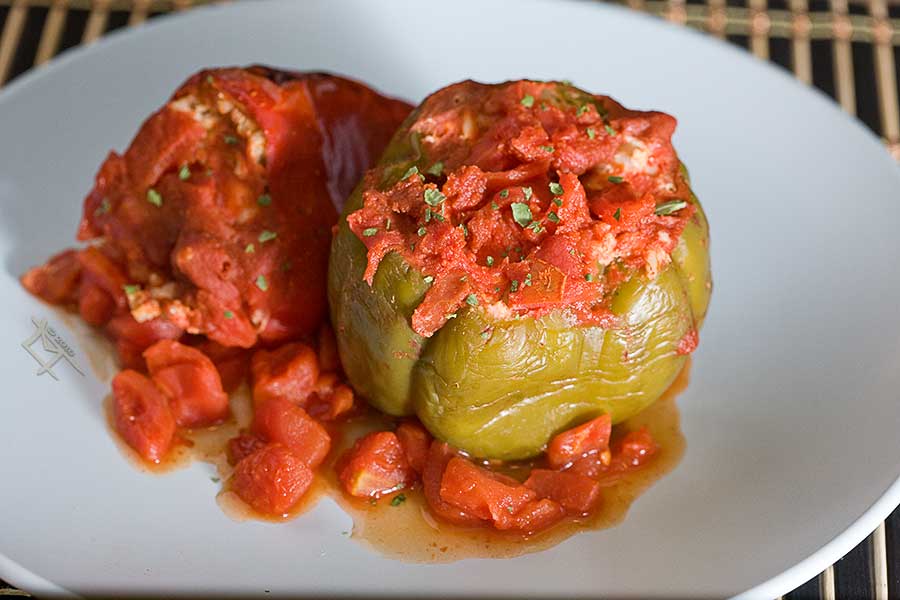 These Crock Pot stuffed peppers are always a hit in the Evolving Motherhood household. These beauties are flavorful, quick to put together, easy and healthy too. You'll love these. Trust me. Especially on those days when you just know coming home and making dinner is going to be a battle.
Crock Pot Stuffed Peppers Ingredients
1 pound ground chicken
1/2 cup brown rice
1/2 cup water
1/2 teaspoon salt
1/2 teaspoon pepper
1 teaspoon chili powder
1 teaspoon ground cumin
2 cloves garlic, minced
4 bell peppers (any combination of red, yellow, green or orange)
1 15 ounce can diced tomatoes, undrained
1 eight ounce can tomato sauce
Cilantro (optional)
Mix chicken, rice, water, salt, pepper, chili powder, cumin and garlic in a bowl until all ingredients are well mixed.
Cut tops off peppers and clean out ribs and seeds. Scoop the chicken and rice mixture into the peppers. Place peppers into a crock pot. If peppers are not flat on the bottom lean then against each other in the center of the crock to help them stand. Pour tomato sauce, and diced tomatoes over peppers. Cover and set crock pot to cook on low for 6-8 hours.
Serve warm topped with plenty of tomato sauce from the crock pot and sprinkled with chopped cilantro.