The other day as I watched Maddy play at the park I was stopped in my tracks by a memory. The little green dress she was wearing had brought it on.
More than a year and a half ago my little girl was just turning 2, riding her tricycle for the first time and wearing a cute little green dress.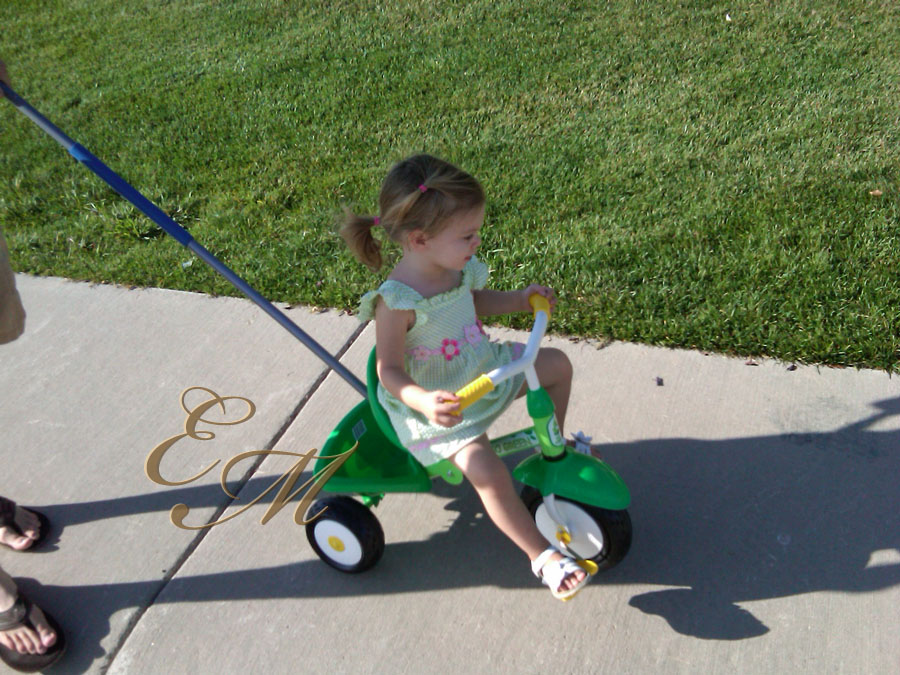 A couple of days ago my little girl was counting down the months to her 4th birthday, loving her two wheeled bike and wearing that same cute green dress. Although now that dress is more of a shirt.
Ponytails get longer, dresses shrink, favorite toys change, but she's still my little girl. My how time flies.