Each spring Luke and I sit ourselves down with the family calendar and do our best to find as much time as possible to block off as cabin time. the cabin belongs to Luke's parents and we are so grateful we get to use it as a getaway spot with our little family throughout our summers. The tiny one-room log cabin is perfect with its huge cast iron stove, two double beds and random decor kitschy acquired over the years.
We love sitting at the round table filling the center of the room for breakfasts then heading out to the huge A-frame swing Luke and his dad built to enjoy our coffee and the view each morning. We love setting out for hikes and walks and adventures big and small each day to come home for a yummy dinner and a campfire. And we love enjoying that traditional campfire treat of s'mores after a long day of fun. But our s'mores are anything but traditional.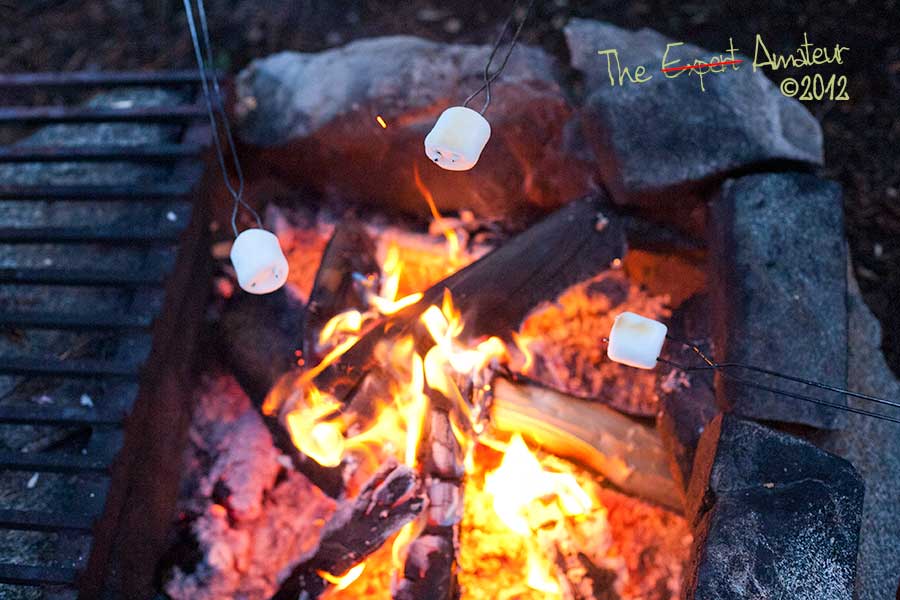 At breakfast I set out ever possible waffle topping in our house on the table. Dinners have me pulling all possible condiments out for topping whatever might be on our dinner plates that night. I can't help it, I love options. My favorite burger toppings may not be yours. You might like a different flavor combination on your waffle or pancake. Who knows you might even prefer a different salad dressing on your salad. Crazy I know. So how does this relate to s'mores?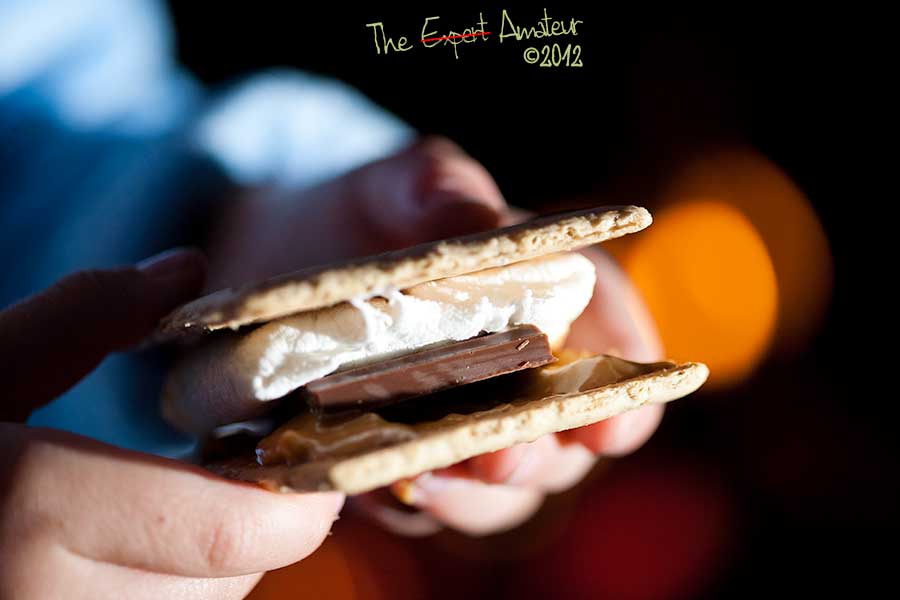 Well, a good old fashioned s'more with milk chocolate and a toasted marshmallow sandwiched between two graham crackers is lovely, but my need to provide options is strong and before I knew it I was spreading a slew of s'more topping options out on the table. The topping options vary from cabin visit to cabin visit but along the way we've come up with some winning combinations. Some ideas stick and these easy s'mores recipes are winners. Thinking out side of the graham cracker box pays off.
Simple S'mores Recipes That Will Blow Your Mind!
1. The PB&B: Graham cracker smothered with peanut butter, topped with sliced banana, milk chocolate, toasted marshmallow. It's creamy and rich and sure to be a hit around your next campfire.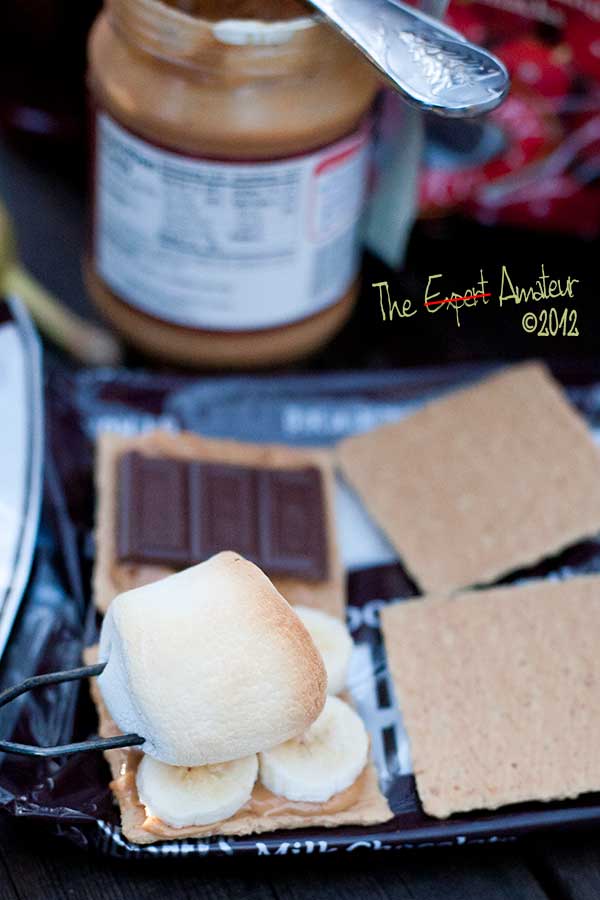 2. Chocolate Chocolate: Milk, white or dark chocolate atop a chocolate waffer cookie with marshmallow and a chocolate waffer cookie top. This one's a chocolate delight.
3. Trail Mix: A traditional chocolate and roasted marshmallow s'more on graham crackers topped with chopped trail mix. The nuts and dried fruit give the s'more a fun texture.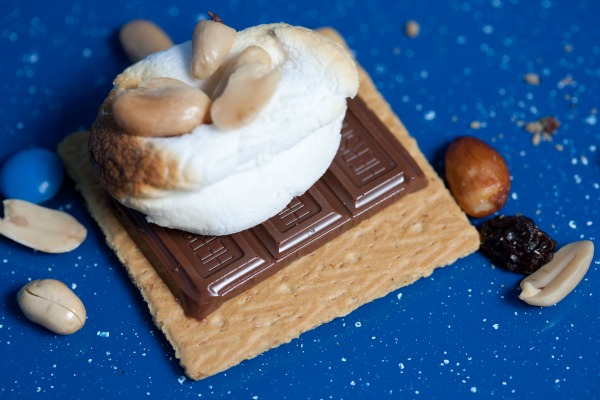 4. Lemon Raspberry: Lemon cookie spread with raspberry jam, topped with a roasted marshmallow and finished with another lemon cookie. I'm a chocoholic to the core but this is one of my favorites. The lemon, raspberry and marshmallow pair up to make something much lighter and brighter tasting than a traditional s'more.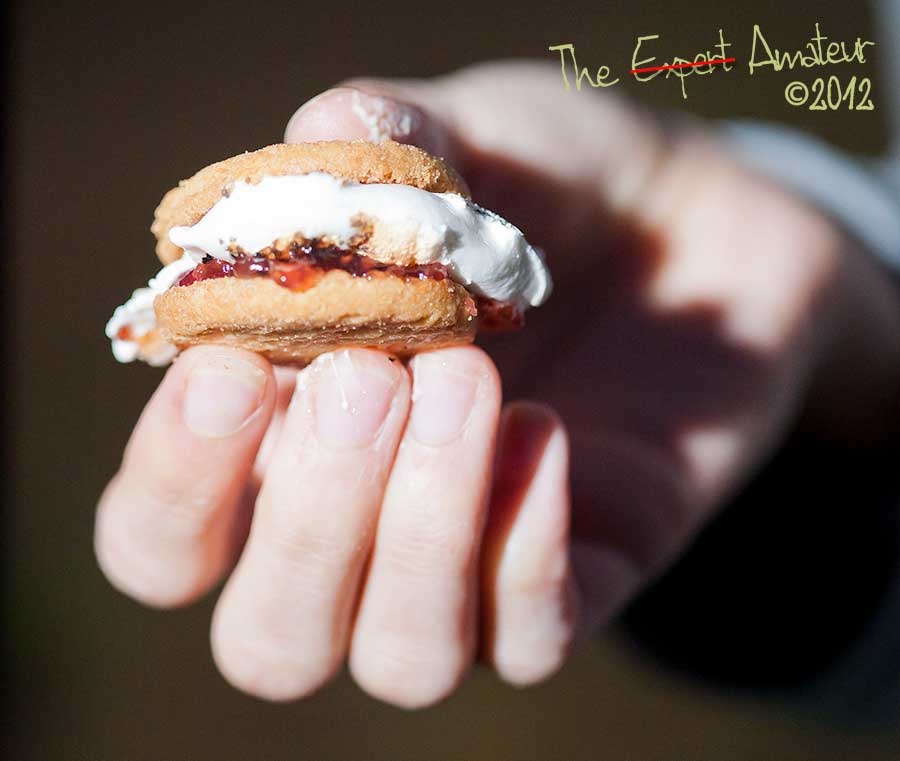 5. Peanut Butter Cup: Toasted marshmallow and peanut butter cups between two graham crackers. We like to use Unjunked Peanut Butter cups to assemble this little gem (and no they didn't pay me to say that, Unjunked has no idea who I am).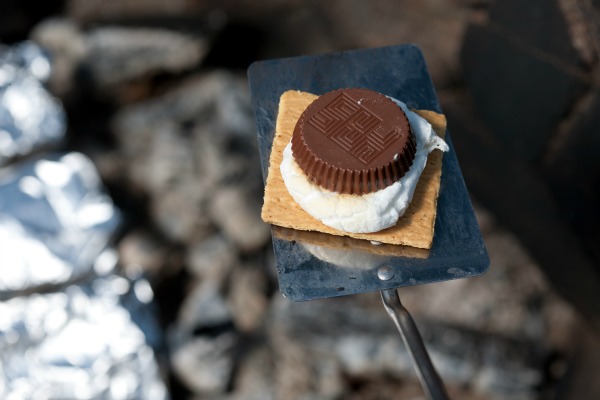 6. Chocolate Chip: A chocolate chip cookie, milk chocolate and marshmallow sandwich. Two desserts for the price of one.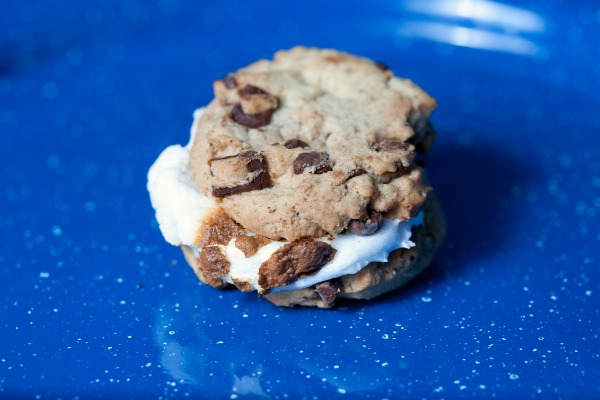 7. The PB&J: Peanut butter, jelly, and toasted marshmallow between two graham crackers. It's like a PB&J meets fluffer nutter meets s'more.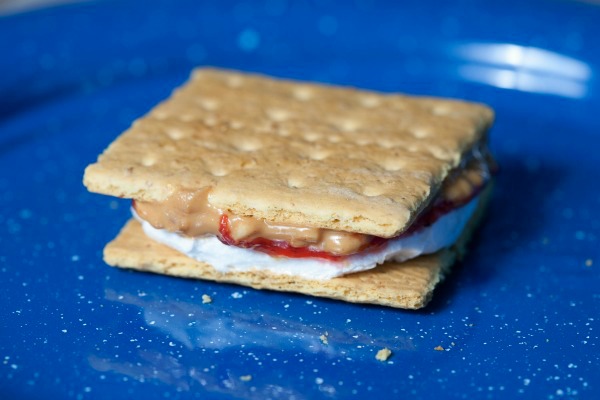 We're heading to the cabin soon. We'll be taking ingredients for some of these favorites and we have a few new toppings and ideas in mind. If we come up with any winning s'mores recipes we'll be sure to share them with you. In the mean time have a happy Independence day. Introducing a few of these delicious s'mores at your next campfire will make you the hero of the night.
Do you keep your s'more traditional and simple or do you like to play around and mix things up?