A couple of weeks ago I got to enjoy a night out with friends, sipping wine, nibbling on tasty food, and trying on clothes. It was awesome. Exactly the kind of night I needed.
Soybu invited a few dozen awesome social media women to check out their Denver flagship store to mingle, check out the clothes and shop. Yes, I said shop. And shop we did. It was so fun to see all of us walking around with arm loads of clothing to try on. A big thank you to Soybu and Mile High Mamas for such a fun evening.
Soybu is a performance wear company founded by women with all it's clothing designed by women. They believe "Life is a Workout," and you can see it in their designs. Busy women needs clothes that can move, work with them, and look good. Soybu might be a performance wear company but I was thrilled with the clothes. The clothes are not just comfortable, and wearable but also cute. Throughout the store yoga pants and workout tanks are interspersed with skirts, tops, dresses and sweaters.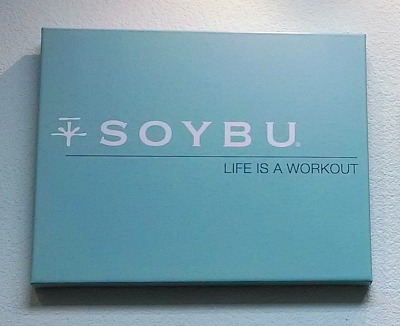 From my evening of shopping I ended up with two great maxi dresses, an adorable deep v-neck sweater in a light grey blue, and the most comfortable dress in the world. I'm not kidding, I'm considering living in this dress. I'm also considering learning how to take selfies in a mirror because it hard to actually do. My day-to-day is busy and active, especially with a toddler and a sixyear-old. Everything I bought feels like something I can easily move in. Especially the most comfortable dress ever.

I was so excited about dress and spring and warm weather I walked out of the store without any yoga pants or tops. Which just gives me a good reason to go back. But while I have you here I'll show you how I'm thinking of wearing one of my new maxi dresses from Soybu. It's call Eden and it's a lovely shade of teal with feminine ruffles at the bottom. I fell in love with it when I was pre-shopping at Soybu.com before my night out. I was thrilled when I tried it on at the store and it fit so well. For a fun spring or summer look I'm thinking cute sandals, a jean jacket and some coral, orange and gold jewelry.
But lets get realistic here. It's March in Colorado which means no matter how much I want warm spring weather I'm just as likely to get cold winter weather. Yesterday it was nearly 60 degrees out and today it's about 30 degress featuring a lovely rain-snow mix. With this in mind I have a more wintery option in mind too. Coral cardigan, scarf, boots and rose gold accents. This could become my new school pick-up go too outfit, because what's easier than pulling on a maxi dress, a cardi, and some boots?
The new Soybu flagship store is located at Cherry Hills Marketplace, 2500 E. Orchard Rd Unit 2500 A, Greenwood Village, CO. You can also find them on
Facebook
,
Pinterest
, and
Twitter
.
Thanks to Mile High Mamas for partnering with Soybu on this promotion. I received a store credit to purchase clothing for this review all opinions and views expressed are my own.