After our experience potty training Madeline I promised myself if I ever had to potty train another child I would totally let them hold the reins on their potty training experience. I planned to wait until our child straight up told me "yo, Mom what's with these diapers you keep putting on me? Don't you know I'm a big girl and I don't need these things?" or something to that effect.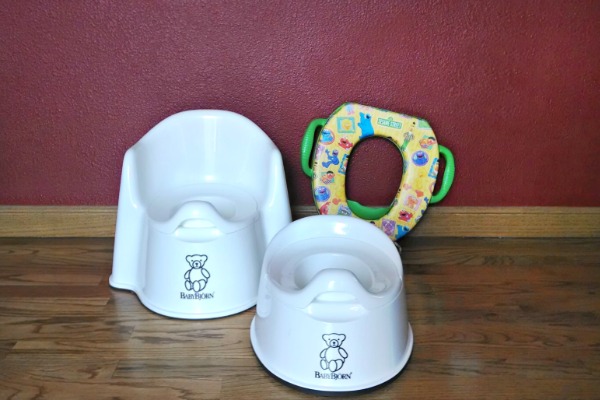 Somehow in the last month or so I did a total 180 and started scheming to get Delaney potty trained now, even though she had yet to say she was ready to be exclusive with underwear. I researched, read, and talked with Luke – a lot. I let Delaney pick out underwear covered in Elmo and Frozen characters, bought some treats, cleared a few days on the calendar, and set a date to get this kid out of diapers. After all, anyone who's done any reading online knows you can potty train your child in 3 days or less. I didn't do any of those fancy potty train in 3 days plans with Maddy and Delaney is a totally different kid than Madeline, obviously this time would be totally different right?
So we dove into a blend of the 3 Day Potty Training e-book and other tidbits from knowledgeable friends and internet searches. We had a full three days of Mommy on Delaney like white on rice time planned out. A friend and a Luke teamed up to take over school pick-up duties and I was totally free to focus completely on the plan we had in place. We even had an additional 2 days built-in over the weekend and most of Monday before I would have to head out to get Madeline from school. We were so golden. I knew the job would be tough, and trying but I didn't really doubt that if we followed all the steps in place we would succeed in having a fully potty trained kiddo.
Cut to the middle of the sixth day of intensive, almost obsessive potty training. We made the decision to wave the white flag. Or in our case the potty training version of a white flag; a flower patterned Honest Company Diaper. Diapers are back – for now- and I'm totally fine with it.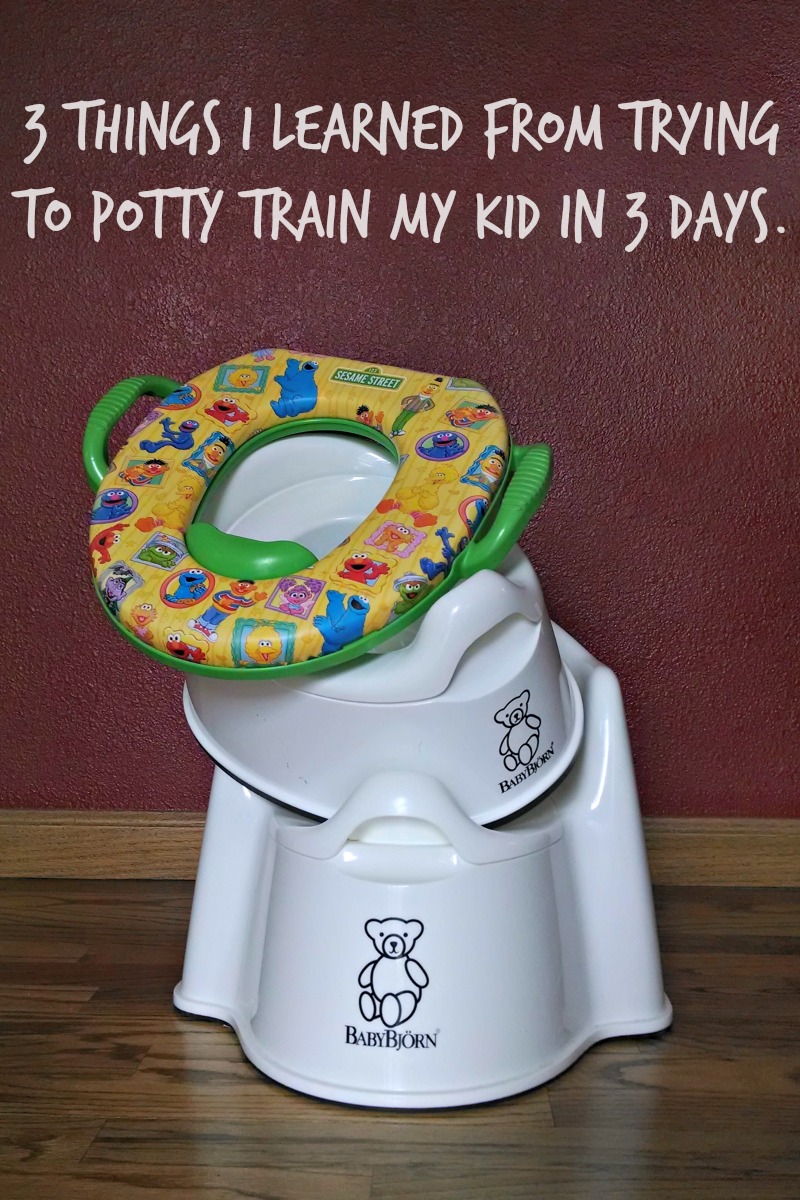 There are lessons to learn from everything, right? This little space isn't called Evolving Motherhood for nothin' folks! Here's what my failed attempt at potty training Delaney in 3 (but really 6) days taught me.
1. Spending several days from beginning to end right at Delaney's side shined a big bright light on how much I fill my days with things other than one-on-one time with her. We run any number of errands, I clean, pay bills, and do all that stuff that needs done because it's oh-so-important. But really in the last week nothing burned down, grew mold, or fell apart because I wasn't right on top of it. My relationship with Delaney feels stronger now though. I'm not planning to keep this little stuck-on-you-like-glue phase going to this same extent but I know it's time to rearrange some priorities and make sure Delaney and I have more uninterrupted time together.
2. Even if all the "she's ready to potty train" signs are there she still might not be ready to potty train. Sometimes my job is to direct my children as I see fit and sometimes my job is to see what direction would suit them the best. At this point taking a step back and letting her take the lead on her own potty training is the way to go for us.
3. At times it may seem like the whole world is sending you signals and you really must listen, but really the most important thing is to use your mama filter and simply filter out all those "signals" that don't apply to you. Stick with your plan. Stick with your gut.
My gut says Delaney isn't ready. My gut also says that at this point Delaney is not a potty training boot camp kind of kid. With this in mind we'll be doing a much gentler and slower approach when she is ready. Whenever that may be.
Have you potty trained your kids in quick fashion or was your approach more of a slow and steady vibe?