Throughout my pregnancy with both girls Luke and I worked to take a photo of me and my growing belly each week. After Madeline was born I printed out her photos and scrapbooked them into a pretty little journal along with all of the important dates throughout my pregnancy with her, journal entries, name lists and more. After Delaney was born I commenced mothering two children and promptly put off assembling a book of any sort.
Obviously, when I was asked if I wanted to work with Snapfish to create a premium photo book to review and share with you my first thought was of my awesome photos of Delaney growing in my belly. It didn't take long to realize that this was my chance to finally make Delaney a book of her own. And it only took me until she was nearly 2-years-old.
Luke and I were really diligent with taking weekly maternity photos and somehow managed to get pregnancy photos each week from 5 weeks pregnant through Delaney's birth and Luke and processed and laid out each week's photos along the way. Really all I needed to do was add in my notes to Delaney about each weeks happenings and put the photos into a book. Snapfish made laying out the book really easy. There were a number of cover layout, page layout and even theme and color options for the book so I was able to find a look for our book to complement our photos. I was happy to see Snapfish ask if I would like to order the photos in the book individual prints during checkout. I decided this was a brilliant suggestion and opted to order each photo in the book as a print as well.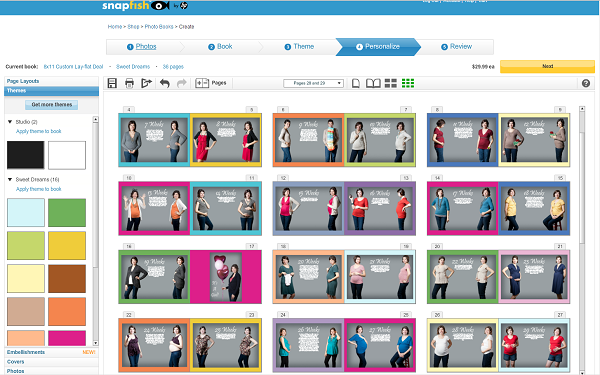 I have a feeling that once you get a book with lay-flat pages you'll never want to go back to the old style again. I know I don't want to. The pages have crisp clear colors, and even picky photographer Luke was very impressed with out book. I'm so incredibly in love with this photo book. All of the time and effort Luke and I put in along the way is displayed perfectly. This book is sleek, fluid, and so vibrantly happy.It's perfect. Just like Madeline's journal filled with handwritten words and little love filled details is perfect. The only negative I can think of about this whole book making process was the amount of time it took to make and ship the book. Other companies seem to do this a little faster, but it could be that I was so excited to get this book that the wait really stood out to me.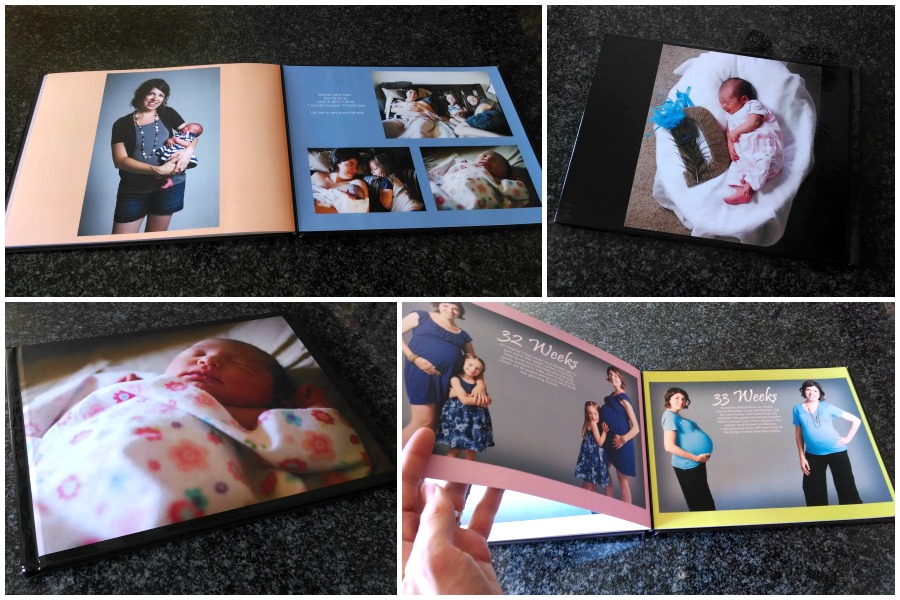 Right now for Snapfish has a pretty incredible deal for a 8″ x 11″ lay-flat photo book with up to 40 pages and free shipping for just $29.99! Luke and I are both thinking up a zillion other books we should print because this deal is so great. If you've been thinking about making a photo book  or a dozen – like me – maybe think about creating your own Snapfish photo book.
In the mean time Snapfish is generously giving two Evolving Motherhood readers photo book credits to make their own awesome photo books! Follow the Rafflecopter instructions to enter below!
Join the Snapfish Superfan Community
This sponsored post was created in partnership with Snapfish. All opinions expressed are my own.