This post contains affiliate links.
You know how there are things you do that you think are perfectly normal, and everyday, and obvious and then someone tells you you're doing something magical and unique? Then someone else does, and then maybe a few more people tell you you're doing something brilliant, and you're surprised because you thought you were just doing what people do?
I've always been a menu planner, list writer, weekly grocery shopper. Well, since Luke and I married at the ripe old age of 21. In the last couple of years though, I've gone beyond picking out what sounded good each week for our menu planning grocery shopping, and meal prep even easier. How? Here's how.
Each day has an assigned type of food or category. All I have to do when planning our menu is pick out meals that fit into the categories. This narrows the search for meals down from "what sounds good?" to "what kind of tacos do we want this week?" I'm sure you want to know what I mean by categories. I picked our categories based on what we like to eat, what worked with our weekly schedule, and keeping things open enough for some variety.  Having meal categories assigned to specific days of the week make it easy to plug meals into my menu plan, write our a grocery list, and hit the store in no time. Here is the breakdown: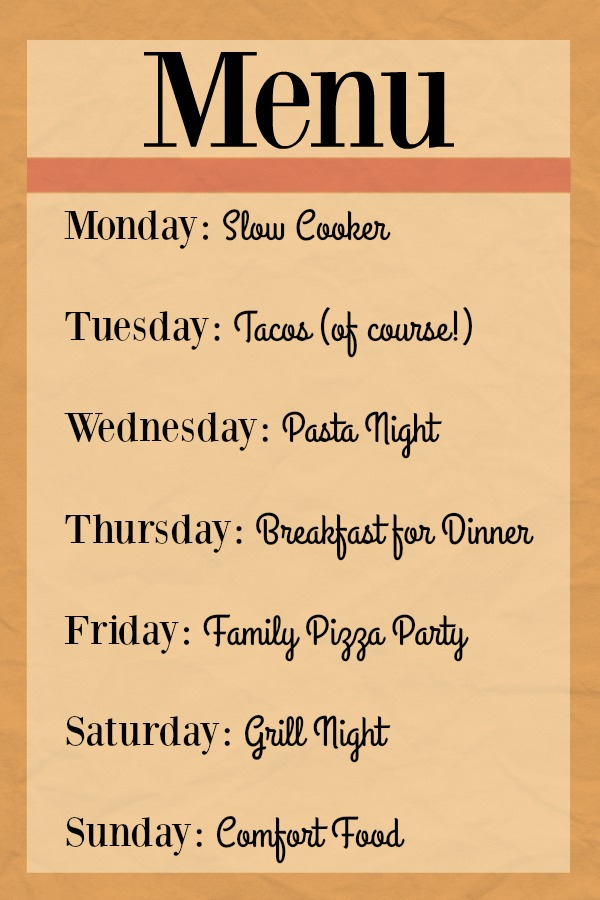 Easy Meal Planning For Busy Families
Monday: Slow Cooker Day (slow cooker day is fantastic with my favorite slow cooker the Crock-Pot 6-Qt Programmable Slow Cooker . It lets you set the length of time you would like your meal to cook in 30 minutes increments  anywhere from 30 minutes up to 20 hours as well as select if you'd like it to cook on LOW or HIGH. Once the meal has cooked for your set time this Crock-Pot switches to warm until your turn it off. so our food come out just right every time.)
Tuesday: Taco Tuesday (of course)
Wednesday: Pasta
Thursday: Breakfast for Dinner (who doesn't love pancakes for dinner?)
Friday: Pizza Night
Saturday: Grill Night
Sunday: Comfort Food
When I started using this easy meal planning strategy I was a little worried about getting bored from eating the same things over and over so I thought about my categories and what they meant to me. We love tacos. And really I could probably serve the same old chicken tacos every Tuesday for a month and my family would still be happy, but I would be bored so I thought about what would fit under the taco umbrella for me. In my mind the taco umbrella is pretty huge and can include hard and soft shell tacos with any sort of Mexican spiced filling (we have a favorite veggie taco recipe that even Luke loves), or even quesadillas, taco salads, burritos, Greek gyros, meatball subs, chicken lettuce wraps, grilled sausages with peppers and onions, and maybe even burgers. For me the question was more like "what is taco like, even outside of Mexican food?" than anything else. The same goes for pasta. I include stir fries, and some casseroles in my pasta umbrella. So maybe if you are really strict with the definition of my categories you would be horrified with gyros and falaffles in the taco category but it allows me to keep things varied, fresh, and interesting for my family while also keeping things simple for me while menu planning.
The beauty of using this method for easy meal planning is that it gives you some structure to guide you without too much rigidity.
Wanna see the method in action? Here are some example menus: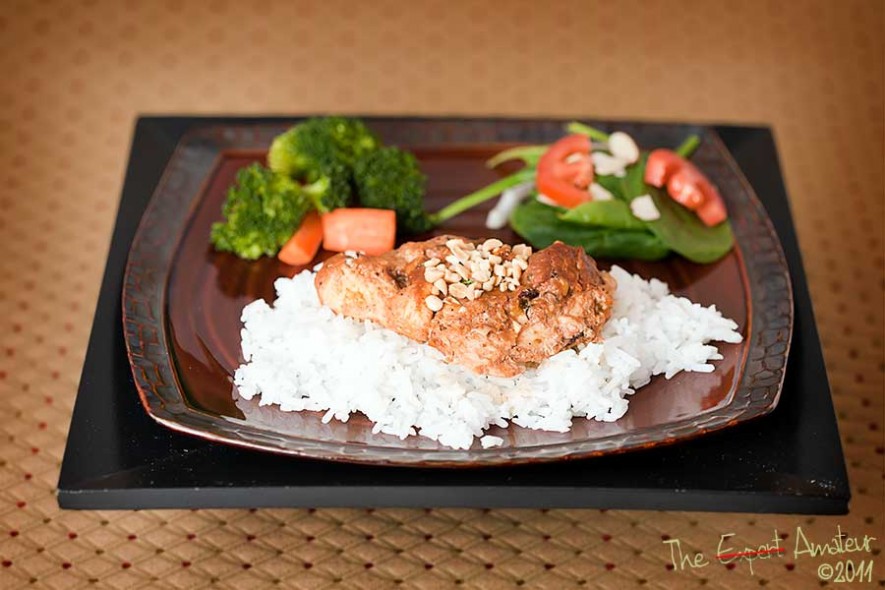 Monday: Thai Peanut Butter Chicken, brown rice, and steamed veggies
Tuesday: Roasted veggie tacos
Wednesday: Whole wheat penne with Italian sausage, peppers, and onions
Thursday: Banana Nut Pancakes, scrambled eggs, and bacon
Friday: Chicken, Feta, kalamata olive, and diced tomato pizza
Saturday: Lemon herb marinated grilled pork chops, baked sweet potato fries, grilled veggies
Sunday: Whole roasted chicken, honey glazed carrots, and green beans
or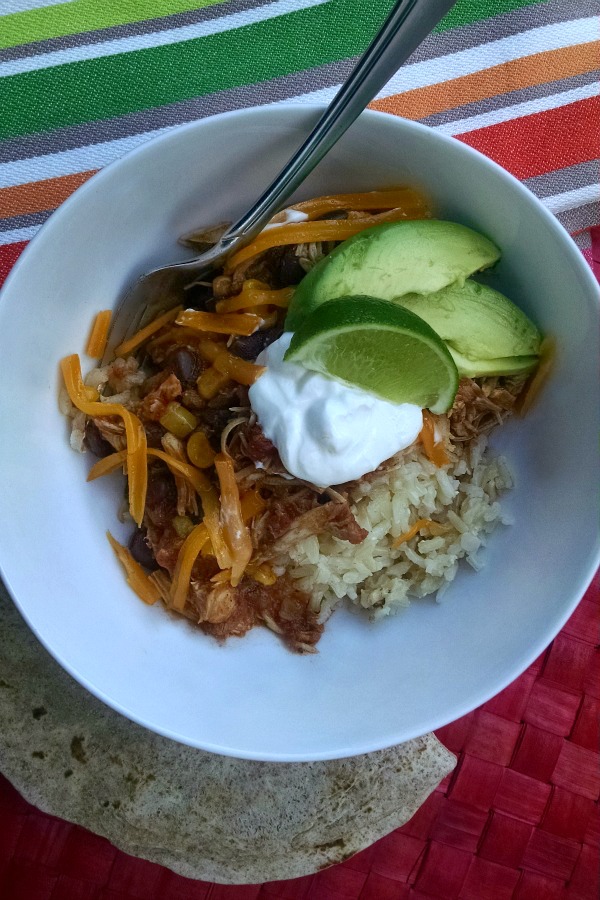 Monday: Slow cooker Chicken Taco Bowls
Tuesday: Fish tacos with mango salsa and avocado, and black beans
Wednesday: Spaghetti squash with meat sauce, and garlic bread
Thursday: Italian Baked Eggs, and garlic toast
Friday: BBQ chicken pizza
Saturday: grilled Caprese chicken breast, and salad
Sunday: Black Bean Soup, and corn bread
See? Easy-peasy, right? Menu planning grocery shopping, and meal prep can be easier.