This past week I had the chance to go to a private media event at Title Nine in Boulder. It a bit of a drive for me -about an hour each way – and I was a bit worried that the time in the car, gas, and added work of giving chauffeur duties for afterschool activities to my husband so I could head down might not be worth it, even if I was going to get a personalized Fit Fest bra fitting and a complementary bra so I could share the experience with you.
My worry was misplaced. When I walked in the door of Title Nine Boulder I was greeted by the friendly Bravangelists (expert bra fit specialists) that would later help us all find a perfect bra for our bodies. After taking a few minutes to check out the store we jumped right into our personalized one-on-one bra fittings. I have never been fitted for a bra before so I wasn't totally sure how it would go. So here's how it went for those of you who might be in the same camp as me. Theresa, my bravangelist, grabbed me a fitting room. I removed my bulky sweater and she did all the measuring over the tank top I was wearing under my sweater. She measured around my rib cage where the bottom of a bra band would lay, around my back and over the top of my breasts, and then around my back and across the middle of my chest. With these measurements she was able to suggest a size for me. You guys! I've been wearing the wrong band size my whole life and didn't event know it.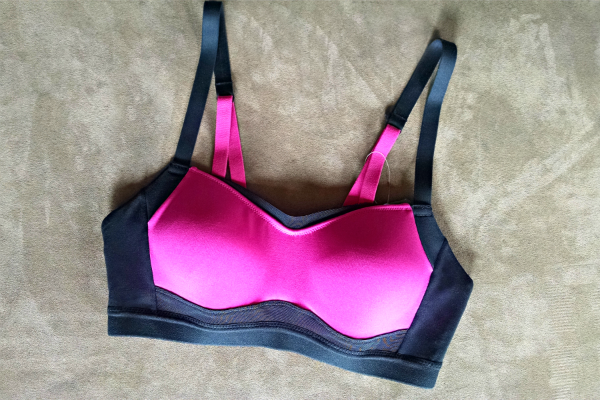 After getting my measurements done Theresa asked me about my lifestyle and exercise routine and then led me through some options that would be good for my bra size and needs. She picked out some traditional bras, sports bras, and bras that could walk the line between traditional and sports bras making them perfect for a mom who swings from thing to thing and often times squeezes workouts in randomly.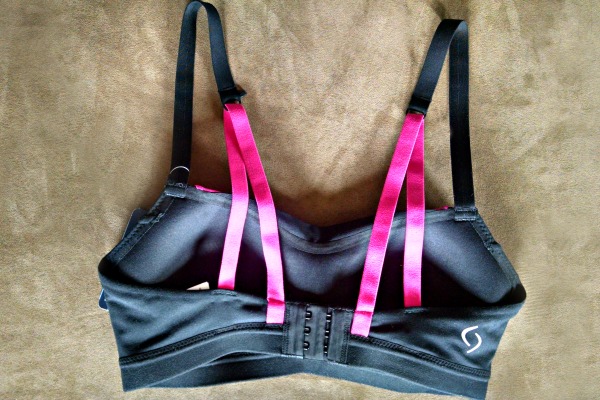 I tried on at least 10 bras and loved so many of them. The fabrics were all soft and buttery and because they were all picked out for me based on my needs and size they all felt great. In the end I fell in love with a "Work to Workout" bra called the Form First Bra. I am telling you this bra is so comfortable. The fabric has the perfect amount of stretch, softness, and support. The fact that it can convert simply to a razor back style from the traditional strap style and back was a big bonus. I was so impressed to see that the Form First Bra comes not only in the usual sort of S, M, and L sizing but a more personalized sizing model that offers S, M, L sizing but also options for A/B cups or C/D cups.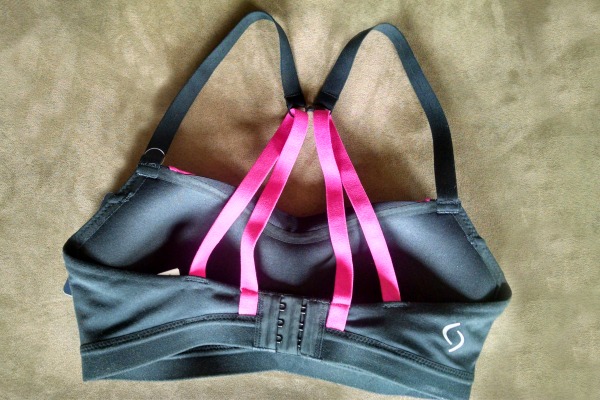 Fit Fest was kind of a game changer for me. I have a drawer full of bras that aren't really that comfortable and now I know it doesn't have to be that way. Bras don't have to be uncomfortable. The can be functional, comfortable, supportive, and lovely too. I would definitely recommend that you check out Title Nine. Fit Fest is a great time to go too. You can RSVP for your own personalized bra fit with a Title Nine Bravangelist
at Title Nine Boulder's Fit Fest
on Wednesday, March 30 and Thursday, March 31. If you're in the Denver or Colorado Springs areas you can check out Cherry Creeks Title Nine on April 6 and 7 and Colorado Springs on April 13 and 14 or
RSVP to the Fit Fest nearest to you
.
Title Nine is generously giving one Evolving Motherhood one of their great bras. Since Title Nine believes the lack of a good sports bra is often the biggest deterrent to regular exercise they want to get one of you fitted with a perfect for you bra. All you have to do to enter is follow the Rafflecopter instructions below and one winner will be chosen at random.
This a sponsored post on behalf of Title Nine. All opinions are my own. I had a great experience at Title Nine and I'm happy to share it with you.