Did you know that chocolate hummus is a thing? Yeah, me either. Well, not until recently. If my girls knew that there was chocolate hummus out there in the world before I introduced it to them recently they would probably take away that " best mom ever" title they gave me after they tried it for the first time. Because they now love it. Deeply.
Did you know that almond butter cocoa nib coconut hummus is a thing? Well, this one a I knew about because I invented it. I have not yet invent a reasonable name with less than a dozen syllables though.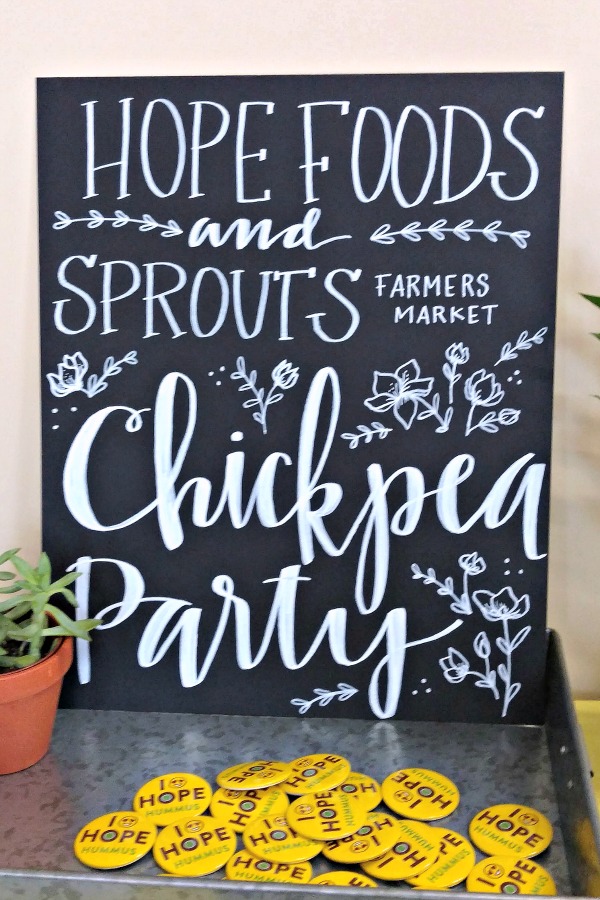 I am a hummus lover. I buy quite a bit. I make it a lot. I eat a lot. Almost daily, sometimes multiple times a day, you will find me with hummus on my plate, or in my bowl. There are many reasons for this.
1.) I think it tastes so delightful. The creaminess makes it feel indulgent, and the variety of flavors keeps my options loving heart so very happy.
2.) It's such a balanced food. Protein, fiber, fats. It fills me up without feeling heavy.
3.) It's so versatile. Don't get me wrong, I love hummus with veggies or crackers – as a matter of fact hummus and veggies was my lunch today – but it is so much more than a dip. It's a spread on sandwiches instead of mayonnaise, and a dollop on my salads acts of a perfect flavorful and creamy salad "dressing," and hummus toast is a thing you guys, just like avocado toast.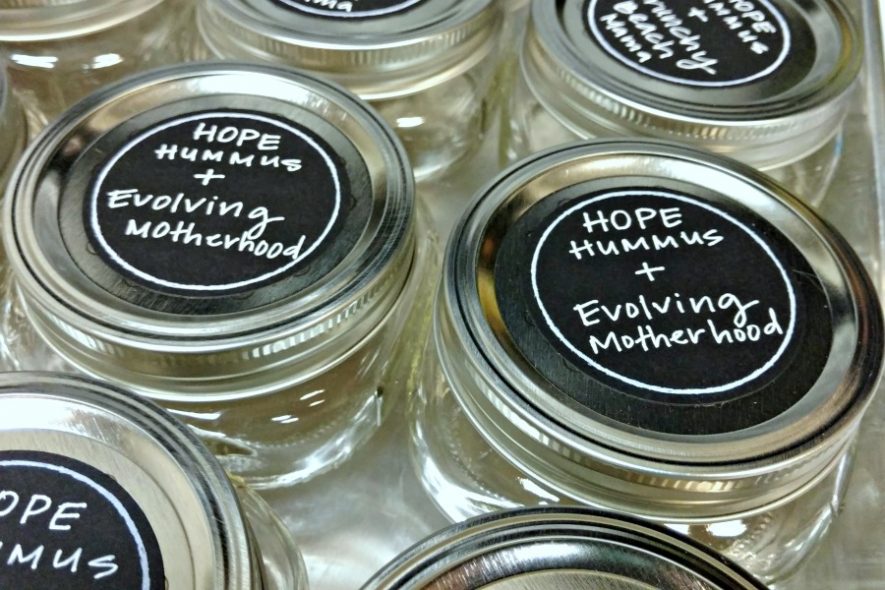 Last week I was invited to a special tour and hummus making event at HOPE Foods in Louisville, Colorado, that the fine folks at HOPE Foods and Sprouts Farmer's Market had planned together. A tour of HOPE Foods' facilities, creating my very own hummus flavors with ingredients from Sprouts and HOPE Foods, the opportunity to talk about hummus and other deliciousness with you all here in my little internet home, and time out with food lover's like myself? Of course, I RSVP'd yes to that invitation.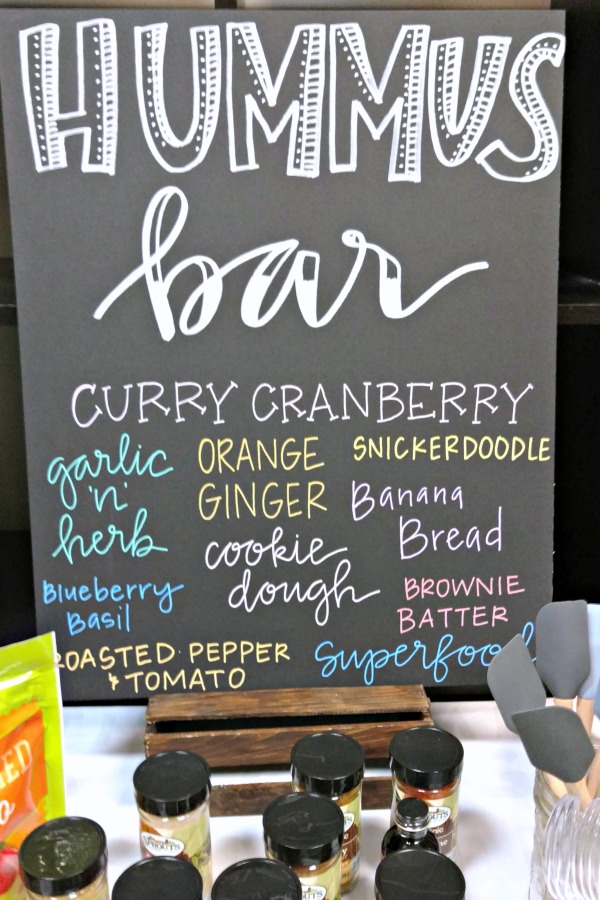 When I saw the dark chocolate hummus I was intrigued. My girls are great eaters. They love a variety of fruits and veggies, flavors and textures in their meals. Even with their openness to just about any food I put in front of them, prior to their first tastes of dark chocolate hummus – and my own almond butter cocoa nib coconut concoction – they were not fans of hummus. It didn't matter if it was store-bought or homemade they just were not on board my hummus train. Of course, before I could even think about offering up dark chocolate hummus to my girls, it had to pass two tests.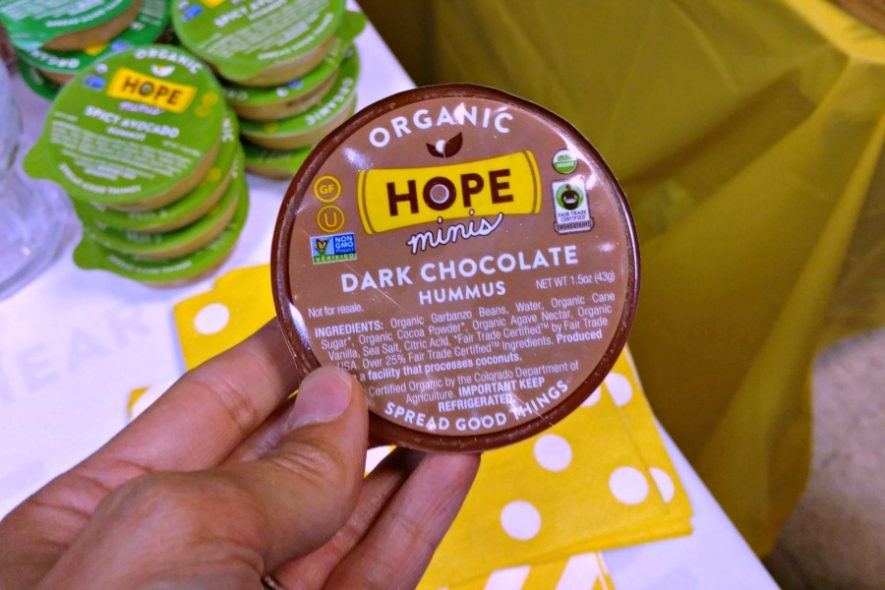 Test #1, which is always the first hurdle for any food I give my family, was a label check. Ingredients matter, and I was thrilled to see that HOPE Hummus is entirely made up of real food ingredients.
Test #2 was of course, a taste test, and my first taste of HOPE Dark Chocolate Hummus was surprising. Surprising because it actually tastes rich and chocolaty. It's flavor and texture we similar to a less sweet brownie batter.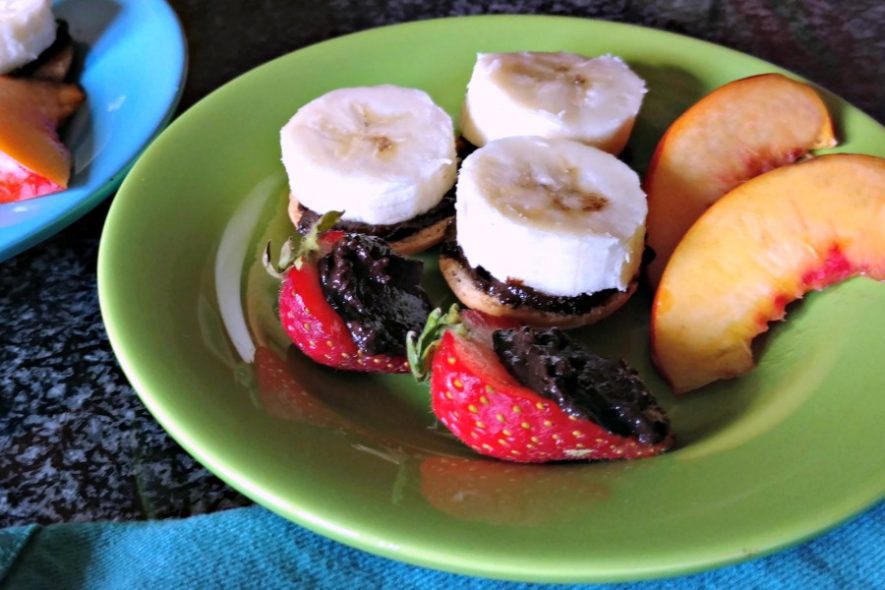 So why does Dark Chocolate Hummus seem like such a game changer to me? A few reasons actually. Trying a couple of sweet hummus options with fruit and crackers opened a door to trying other hummus flavors for both of my girls. Now that they've given a sweeter version of hummus a shot and liked it they have been totally open to trying other flavors too.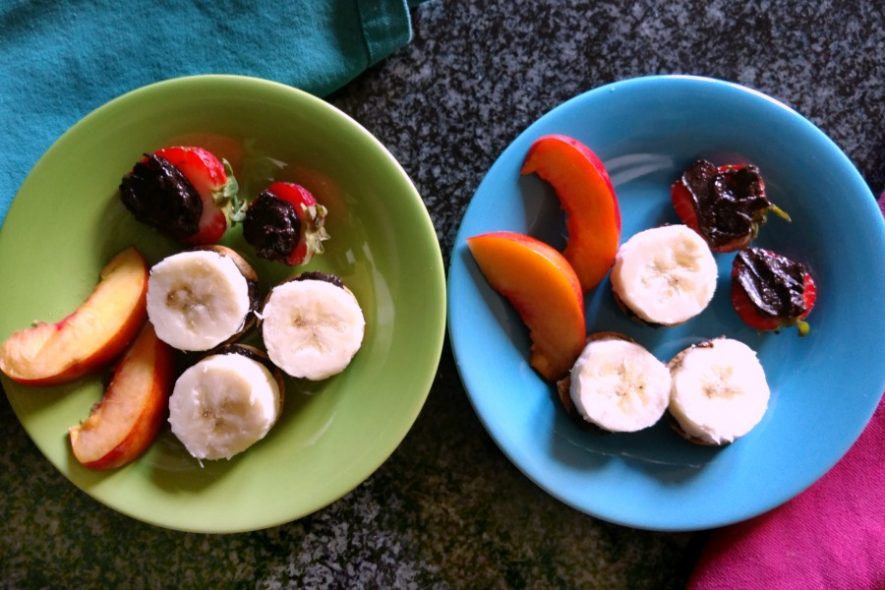 We also head back to school in a couple of weeks and my mind is already starting to think of snack and lunch options and combos. So it was fantastic when my oldest daughter landed on the idea of packing chocolate hummus and fruit or hummus and veggies for her snack and when both girls thought hummus could be a good part of their lunches too.
I'm always looking for healthy and fun foods for my family. HOPE Foods makes hummus and guacamole with real quality ingredients with a focus on maintaining freshness and flavor. Getting a peek at HOPE Foods' High Pressure Processing (HPP), which HOPE uses instead of adding preservatives or using high heat to reduce spoilage and reduce bacteria, was incredible. The By using High Pressure Processing HOPE products retain so much fresh flavor, more nutrients, and a great texture.
I'm not going to lie, I am now totally smitten with Hope Foods. If you were to ask little old me, I would tell you to head to Sprouts and pick up some HOPE hummus ASAP.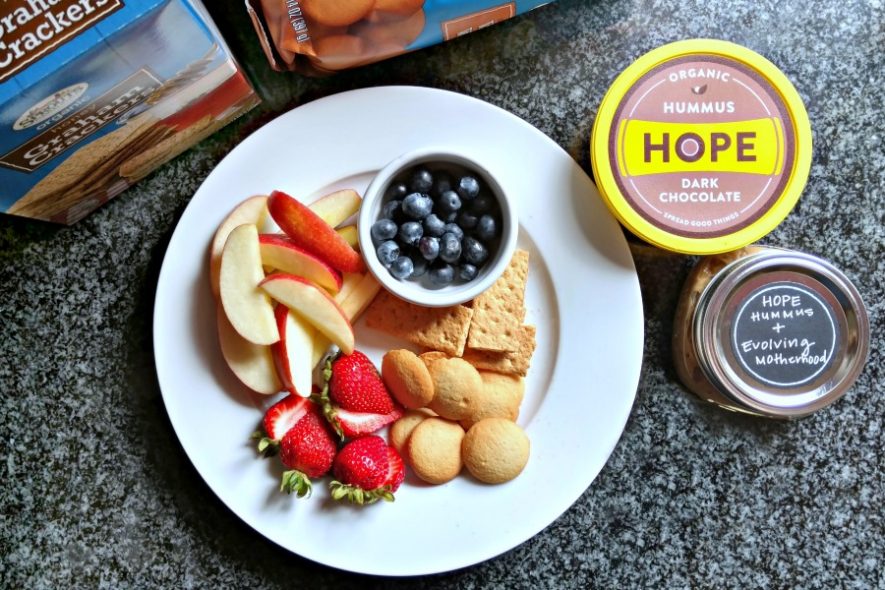 A big thanks to Sprouts and HOPE Foods for a fun night out. Mixing up my own hummus flavors using quality Sprouts ingredients was so much fun, I learned so much on the tour, and the hummus, guacamole I brought home from HOPE, and goodies from Sprouts have helped me make hummus a food my whole family now loves!
This is a sponsored post on behalf of Sprouts Farmer's Market and HOPE Foods. All opinions are mine and my not reflect the opinions of the companies involved.