Time flew right by me, as I knew it would, and my little Delaney Jane turned one. It seems like just yesterday I was getting weepy while tell you all her birth story – don't worry I still get weepy when I tell that story or read that post – but now here we are 14 months later with a walking, kinda talking, signing, and playing girl. I hemmed and hawed over what type of party to through for Delaney. I called my sister and described my ideas in great detail and even greater length. I pestered Luke over the possibilities. I pinned idea after idea to my party planning ideas board. Then all at once I had an idea that just felt right. A picnic. A sweet little gingham checked picnic themed birthday picnic for my sweet little girl.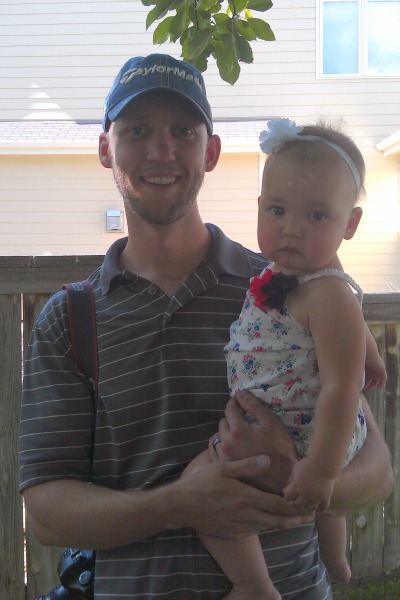 To pull off the party theme I bought a whole lot of red gingham fabric and ribbons, red and white tulle, and burlap. I covered the tables in either red checked table cloths or swathes of red gingham fabric. I made garland by knotting strips of red gingham, red tulle, and glittery white tulle onto strings of brown garden twine.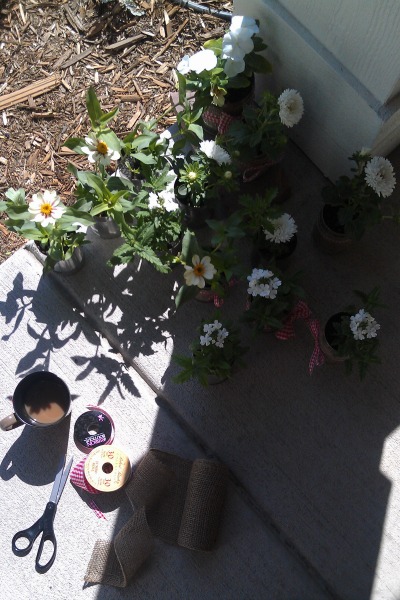 Our simple – and quite adorable if I do say so myself – centerpieces were one of my favorite touches. White flowers potted in tin cans with burlap and red gingham ribbon tied around them. We spread the flowers around the tables. See, I told you there was a lot of gingham purchased.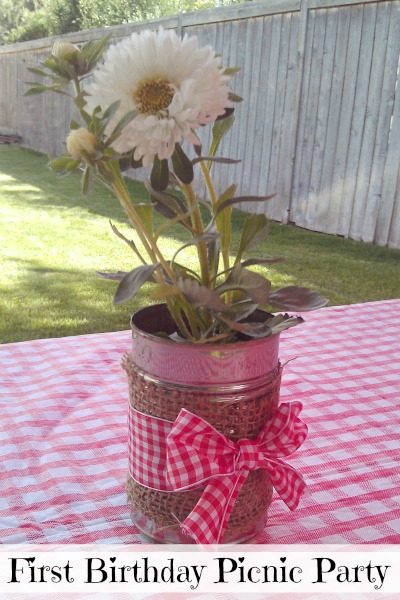 For the food we served up a huge picnic buffet. So much food we barely had enough table space. Pulled pork with several barbecue sauces, rolls and toppings like pickled red onions, and jalepenos to make pulled pork sandwiches. Chips, fresh fruit, deviled eggs, Sun-dried Tomato Pesto Pasta Salad, hummus and veggies, potato salad with green beans and basil pesto, Bacon and Brussel Sprout Slaw, and baked beans covered our picnic buffet tale from end to end.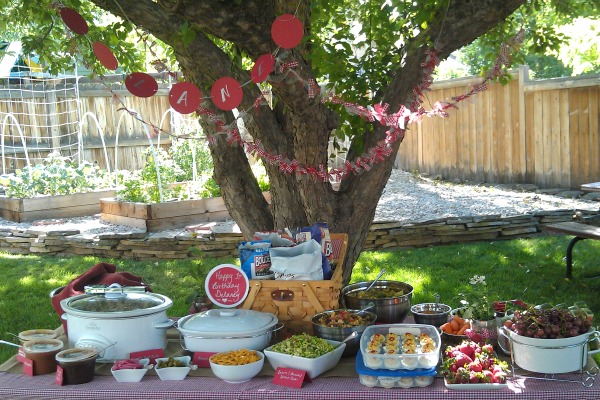 What first birthday is complete without dessert? I know cake is traditional birthday fare, but I wanted something fun and different and picnic related so we served up pie. Lots and lots of pie. Homemade apple pie, triple berry pie, coconut cream pie and chocolate truffle pie.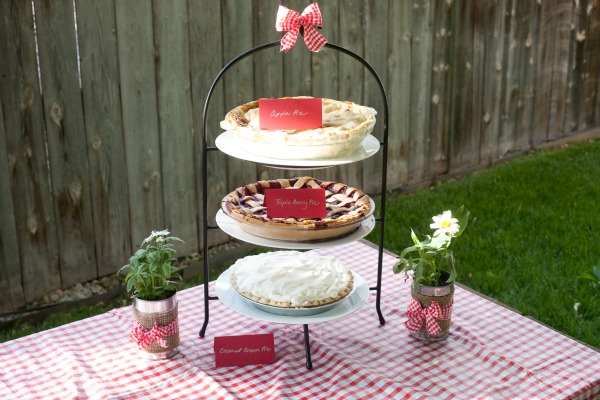 Add in some cookies, ice cream and fresh whipped cream and we had a very happy crowd.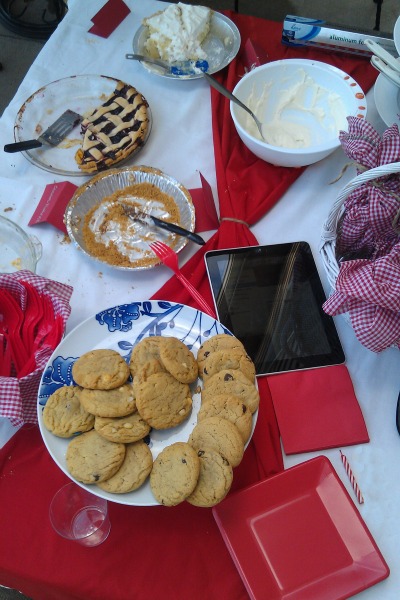 Some babies get a smash cake, our birthday girl got a smash pie.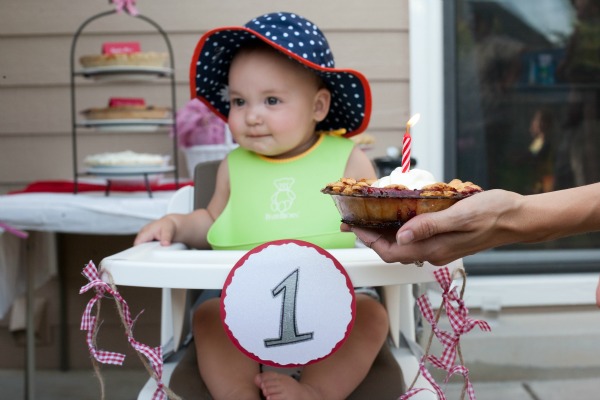 She was pretty thrilled with her small triple berry pie.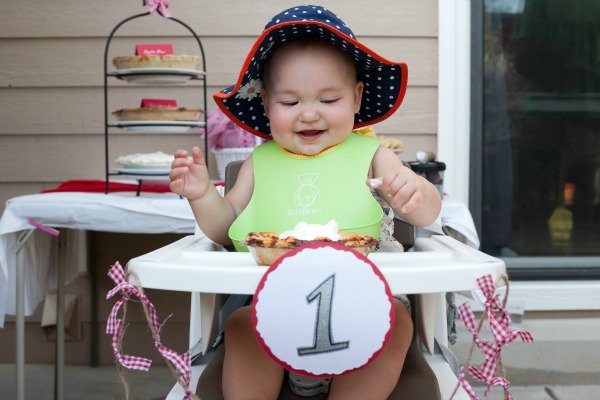 So thrilled the pie did not survive, the back patio needed to be sprayed down, and the birthday girl needed a bath.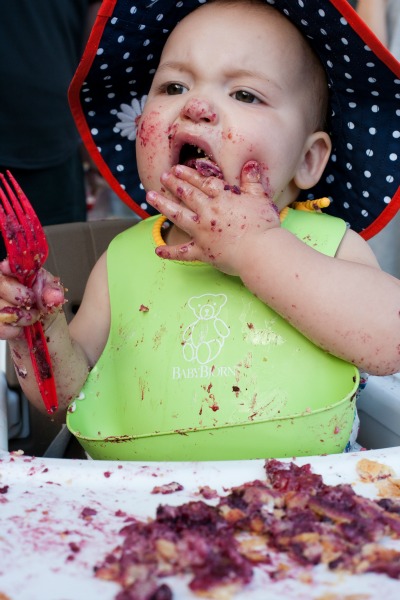 Although, I can't blame her really. First tastes of pie filled with your favorite food and fresh whipped cream can get a person pretty excited. She knows how to party, that girl.
To wrap up our shindig each child got to take home a picnic sack filled with goodies. Organic granola bar, organic fruit leather, a couple of colors of sidewalk chalk, bubbles and a small tube of sunscreen all wrapped up in a piece of gingham fabric – what else? – and tied off with a twine bow. All-in-all it was a love picnic themed birthday party if you ask me.
We had a blast with this girl during her first 12 months. We had a blast celebrating her first birthday. I'm sure the next year will bring a whole host of awesome memories and fun times. Yay for sweet girls!