Oh, January. When I look out the window at you I'm a little underwhelmed. It's time to jazz up January with a colorful snowflake craft.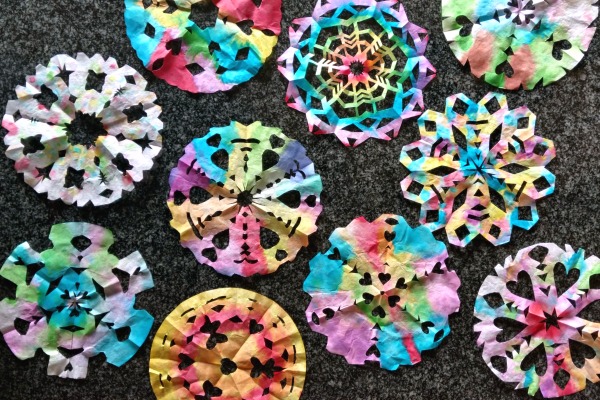 I love the renewal that comes along with the beginning of a new year. January feels full of possibility and hope. New goals, new intentions, plans, and glowing energy. Yet with all the hope and renewal I can't help but feel underwhelmed by how January looks.
January always seems a little colorless to me. Sort of flat and dull looking. The landscape is dry and brown. The skies are kind of grey and temperatures are generally pretty darn cold. All the lights, glitter, and glass of December is now packed up in boxes and put away. I honestly love the clean space that remains after taking holiday decorations down. It's almost as though I'm rediscovering how much I love my space just as it is, but much as I love the clear spaces that remain after the holidays, January just doesn't seem to have much color.
Possibly, right now the color while surrounds you due to the latest winter storm. Maybe you brown grass and leafless trees are what you see when you look out the window. Either way you need some color.
How about a watercolor snowflake craft to bring vibrant and fun colors to your home?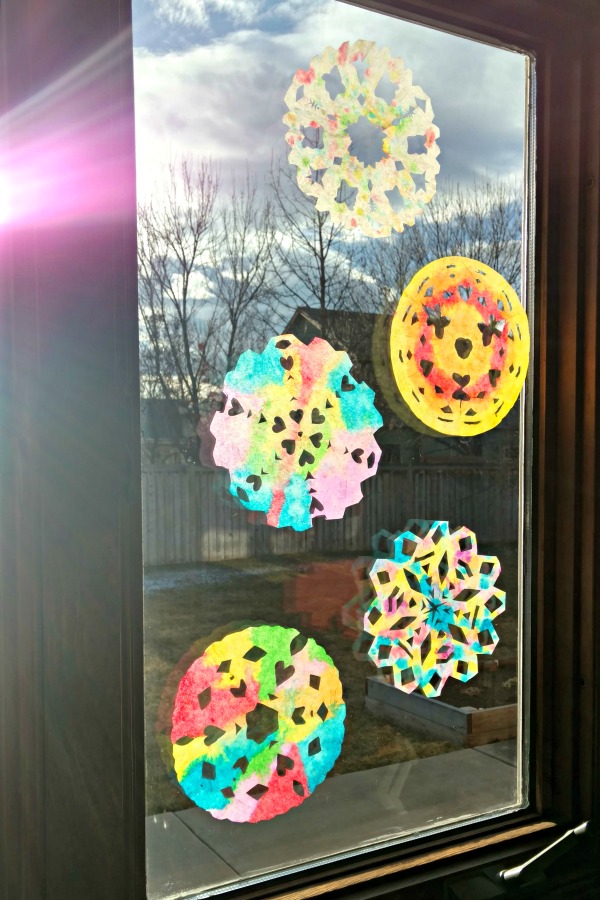 Promise you'll love it. It's likely that you want to make dozens of these colorful snowflakes once you start and will end up with a small flurry of unique and colorful snowflakes. It is pretty addicting as my girls and I discovered when we made them. Making these snowflakes is similar to Tie-Dye Paper, but the resulting watercolor  snowflakes are is uniquely different. These watercolor snowflakes are a good way to keep little hands busy on a cold day, sprinkle color into your dull January, and have fun to boot.
Supplies needed to make a Watercolor Snowflake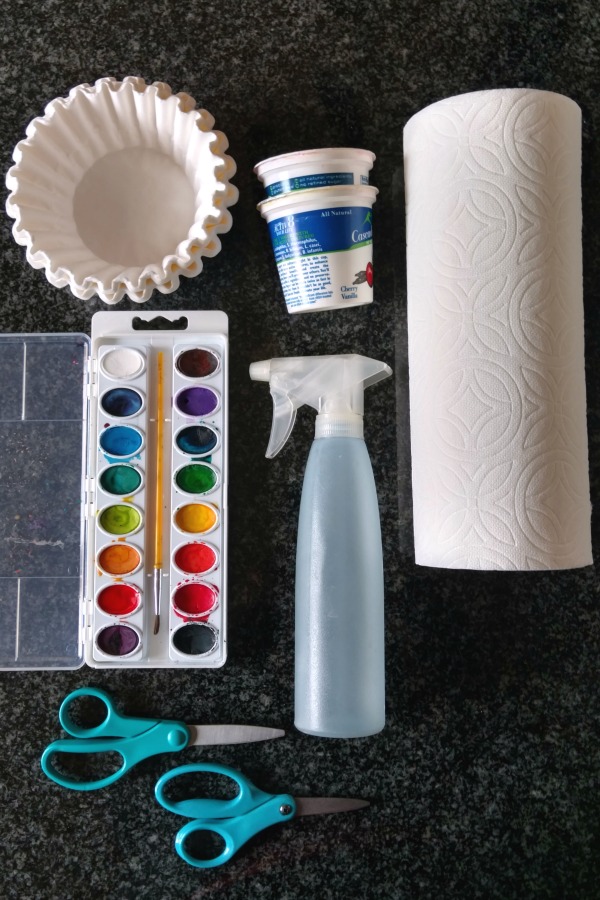 White coffee filters
Watercolor paints,
Paint brush
Water cup filled with water
scissors (sharp scissors work best)
Spray bottle with water
Paper towels (optional)
How to make a Watercolor Snowflake
Using your hands smooth a coffee filter to help smooth some of the creases.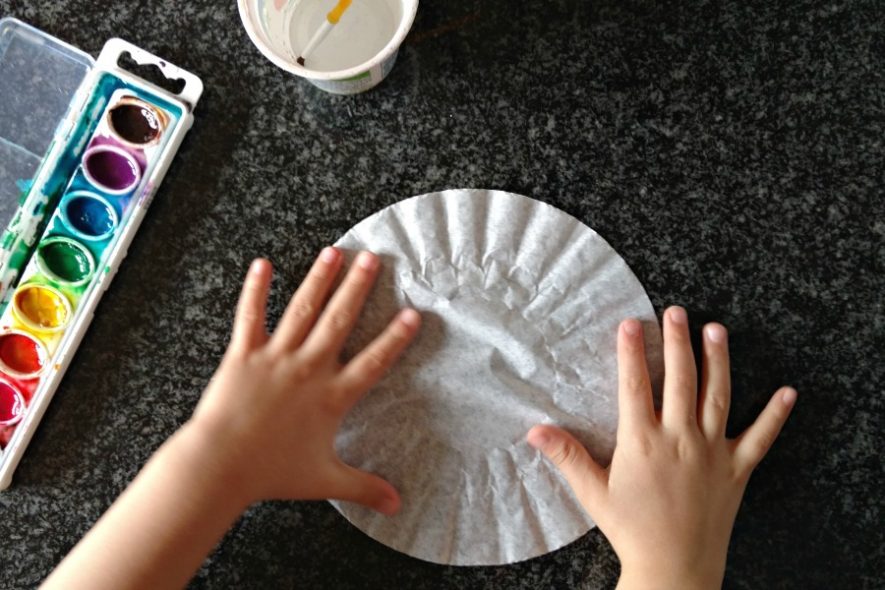 Paint onto the your coffee filter with watercolor paint. How much wet you get your paints and how much paint you put onto your coffee filter is up to you.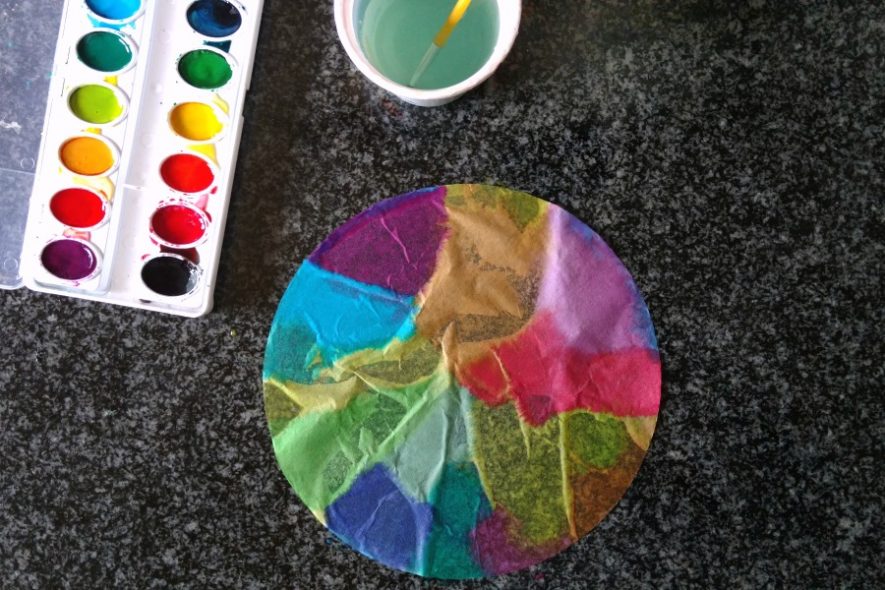 Once you've finished painting your coffee filter use the spray bottle to mist the filter with water. As you do this the watercolor paint will spread across the coffee filter paper. Spray as much or as little as you would like to achieve the look you are going for.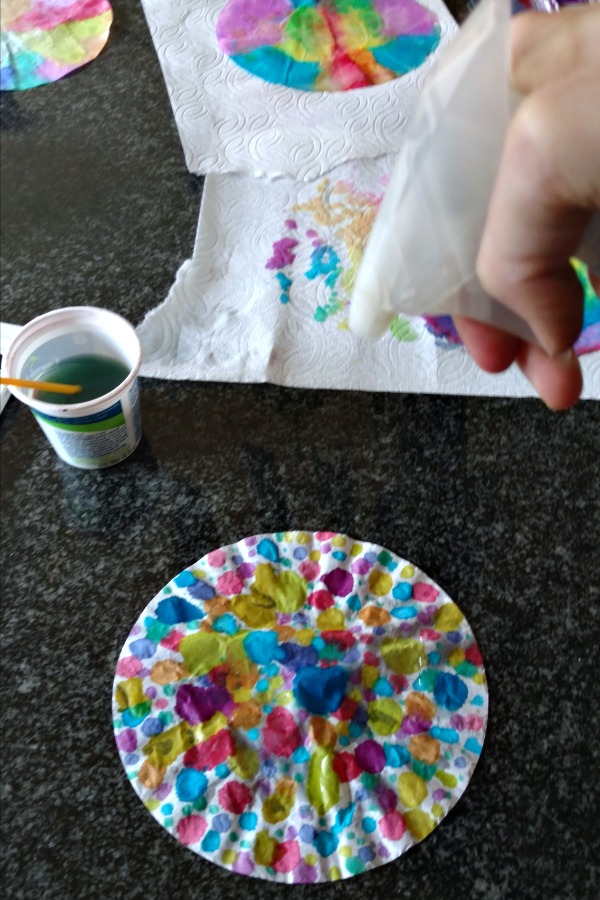 Lay the coffee filter to the side to dry. If you would to speed up the drying time lay the coffee filter on a paper towel.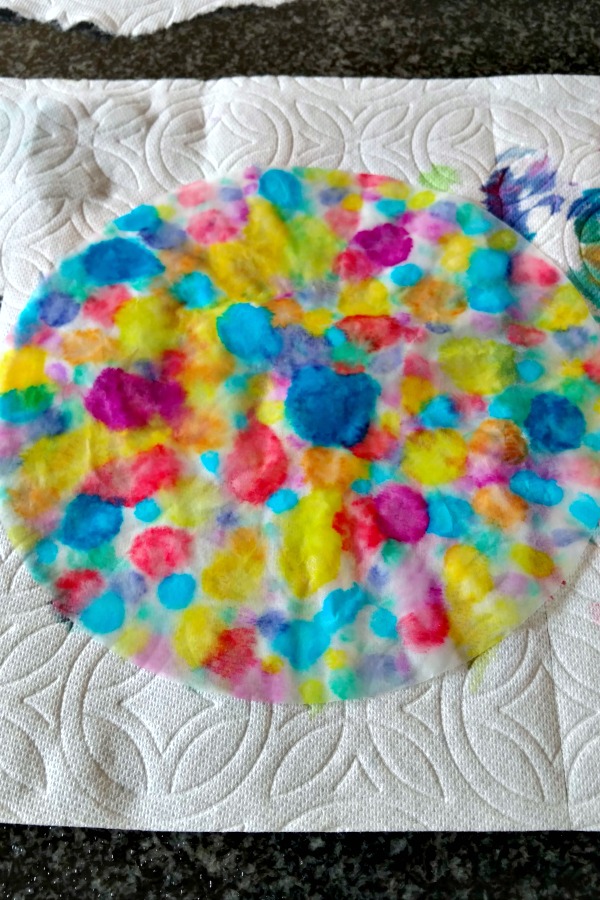 When the painted coffee filter is dry fold it in half, like a taco. Find the center point along the flat folded edge and using that center point fold the filter into thirds making a triangle.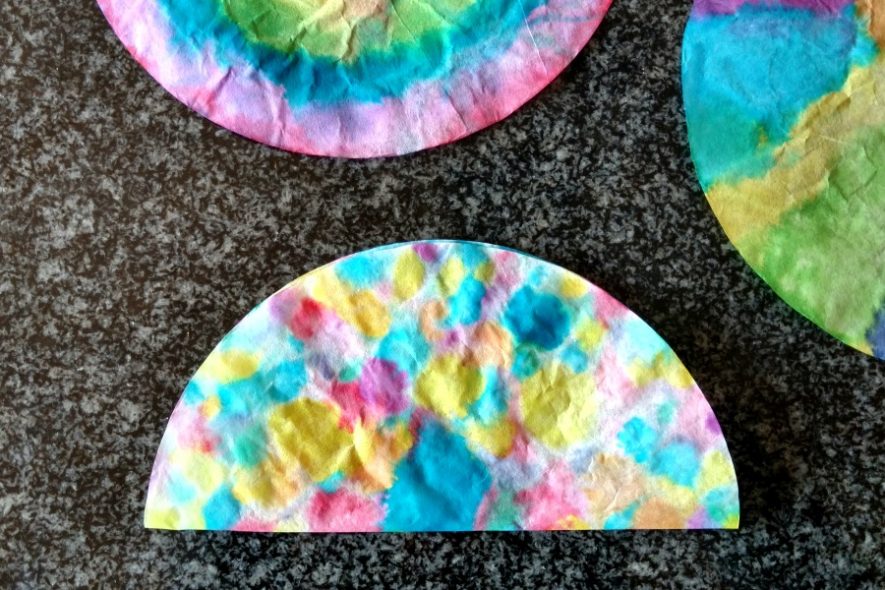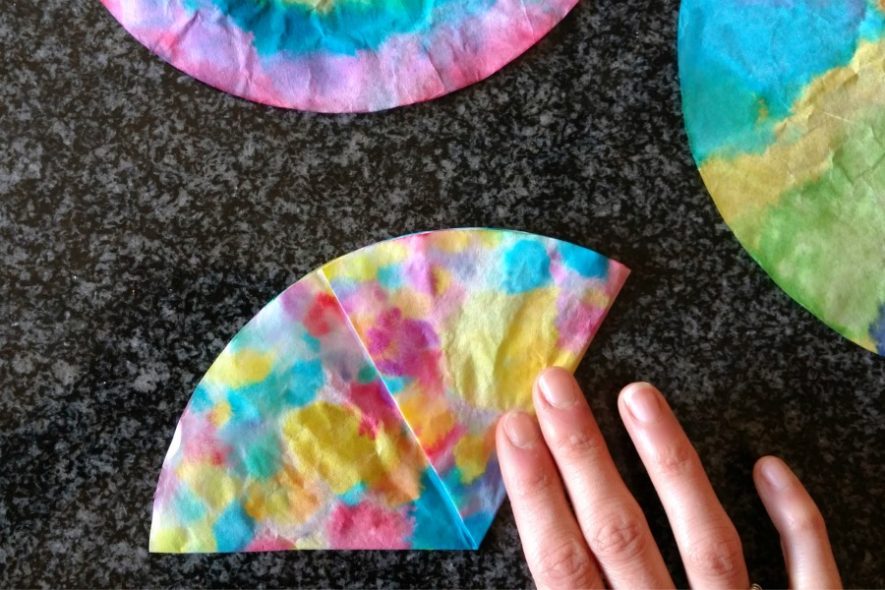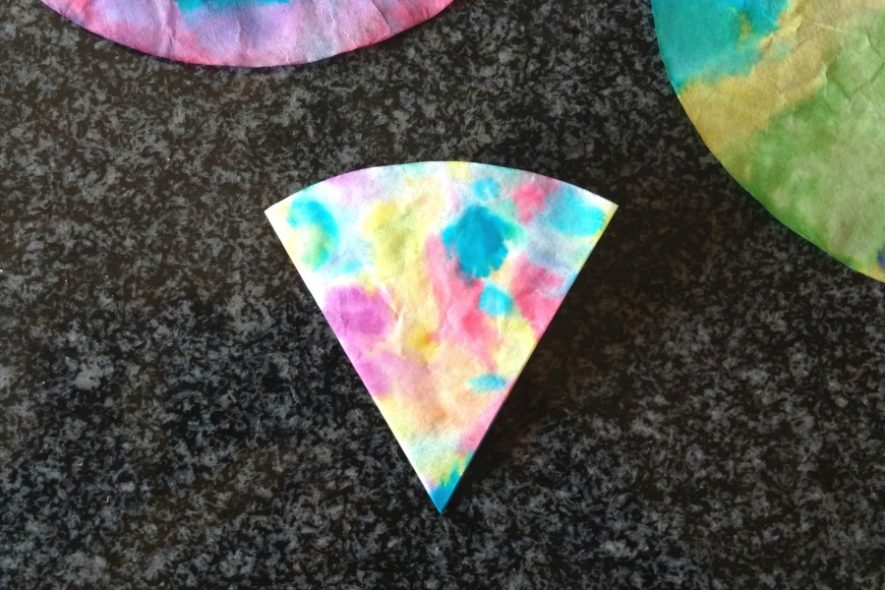 Using your scissors, make cuts along the edges to create your snowflake.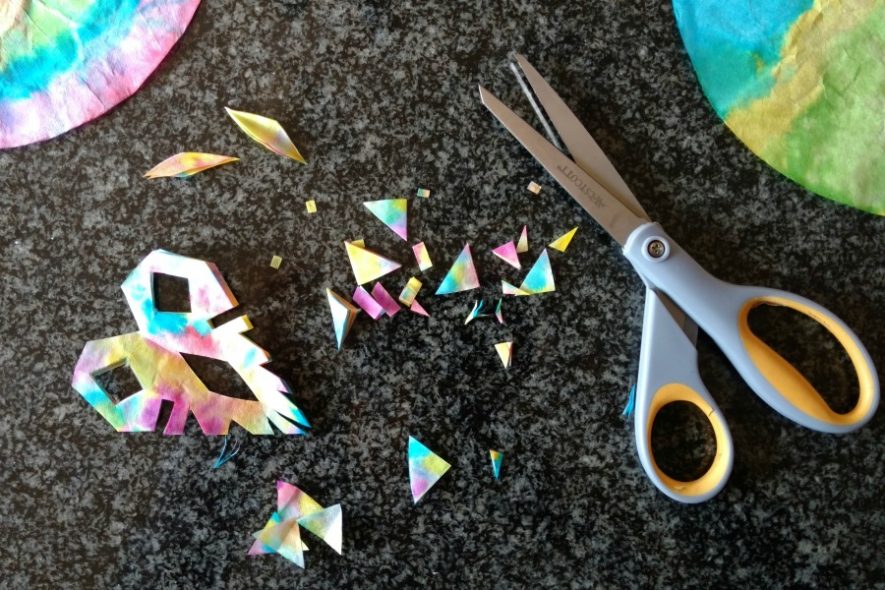 When finish cutting your snowflake tape your watercolor snowflakes into a window and enjoy how beautiful the winter sun is shining through your brightly colored beauties.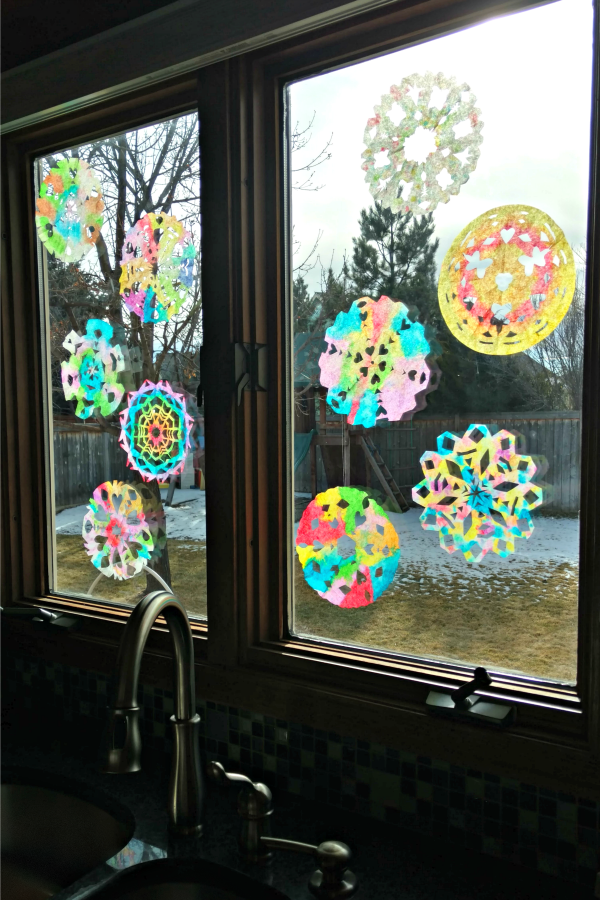 Now go make your January view pretty to match your new goals, hopeful vibe, and positive energy with this watercolor snowflake craft.