The alarm goes off and I slowly roll out of bed and stumble towards the bathroom. I struggle to keep my eyes open as I make my way into my closet to throw clothes on. I'm not ready to be out of bed. I'd rather be sleeping. But like any other day, or really all the days,  there is breakfast to make, lunches to pack, backpacks to ready, teeth brushing, bed making, dressing, hair brushing, and shuffling everyone out the door for work and school.  It's just another day in the life of a mom- or more specifically this mom.
It might sound like it could be a day like any other mom's, but the beauty of motherhood is no two moms have quite the same set-up, kids, duties and schedules. Every mom's day is unique just as every mom is unique.
Over the next week I'll be sharing snaps of my daily life as a mom, chef, and driver to two fun girls as I team up with Cascadian Farm to celebrate Mother's Day. Cascadian Farm is encouraging moms to celebrate Mother's Day- and the days leading up to it- by sharing pictures from their own unique lives using the #momselfie hashtag. Keep an eye out for my #momselfies on Instagram, Twitter, or Facebook in the coming days and share your's too. I'll be on the lookout for a taste of what your life as a mom looks like through your #momselfie collection too!
I'm already getting a head start on #momselfie week. I promise the coming pictures will be a bit more peppy! Awake! Alive! With it!
In the mean time Cascadian Farm is offering an awesome packed and tasty filled giveaway for one Evolving Motherhood reader! The winner will receive…
Cascadian Farm Buzz Crunch Honey Almond Cereal, Oats & Honey Crunchy bars, and both flavors of the Chewy Bars with organic pea protein. Cascadian Farm swag, including water bottle, notebook and tote bag. Samples of Happy Baby Organic Baby Food Greek Yogurt. That' a whole lot of goodness folks!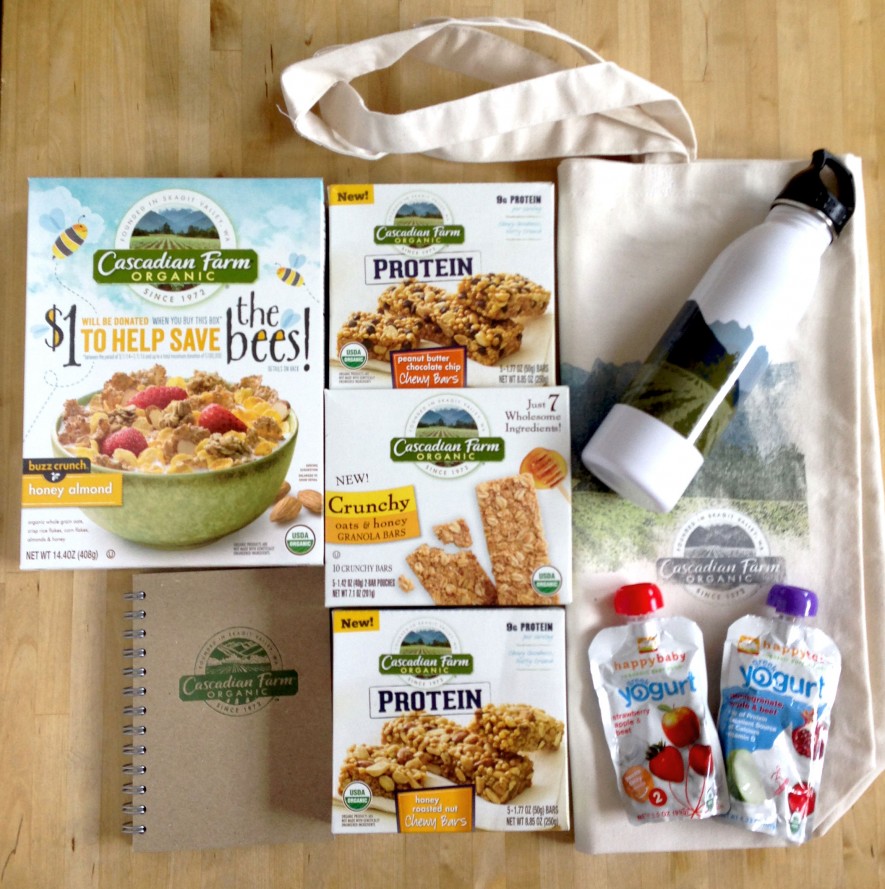 Awesome right?! Your hungry family will appreciate this bundle of goodies. We're loving the new peanut butter chocolate chip Chewy Bar protein bars. They are so good and don't leave a funny aftertaste in your mouth like other protein bars do. My protein loving Luke is a fan.
Use the Rafflecopter entry form below to enter this awesome giveaway.
a Rafflecopter giveaway

*Open to legal residents of the United States who are 18 years of age or older. By participating, you are agreeing that you meet these eligibility requirements. Winner will be notified by email and will have 72 hours to claim prize or an alternate winner will be drawn.
This is a compensated post on behalf of Cascadian Farm. All opinions are mine alone.