A lot of fall crafts revolve around pumpkins or turkeys.
There isn't anything wrong with turkeys, pumpkins or leaves for that matter. I like  crafts with fall leaves, Halloween pumpkins and cute turkeys. You know what I feel is under represented in the preschool and kids' crafts arena? Indian corn. It's unique, colorful and quite frankly beautiful. The world needs a good fall Indian corn craft. And I've got just the thing. A colorful Indian corn craft adaptable for all ages. Now there is something to be thankful for if you ask me.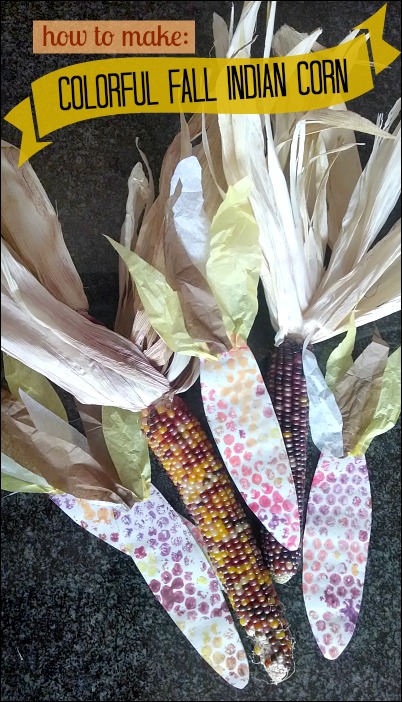 Colorful Fall Indian Corn craft supplies:
paint in a variety of colors ( I mixed colors to make shades of brown, yellow, red, orange and purple/maroon.)
white, cream, or light yellow construction paper
pencil
paint brushes
1 sheet small sized bubble wrap cut to the size of a sheet of construction paper
brown, white, and yellow tissue paper
glue stick
scissors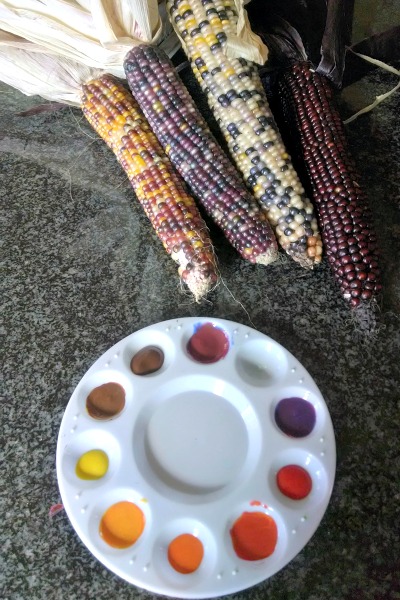 Step 1: Before starting the craft take the chance to look at real Indian corn to get an idea of what it looks like and the different variety of colors. This will give kids a good place to start from.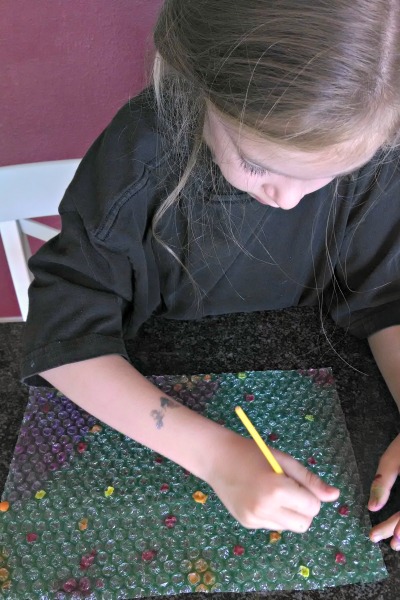 Step 2: Lay the bubble wrap bubble side up. Paint the bubbles making sure to paint every bubble with color.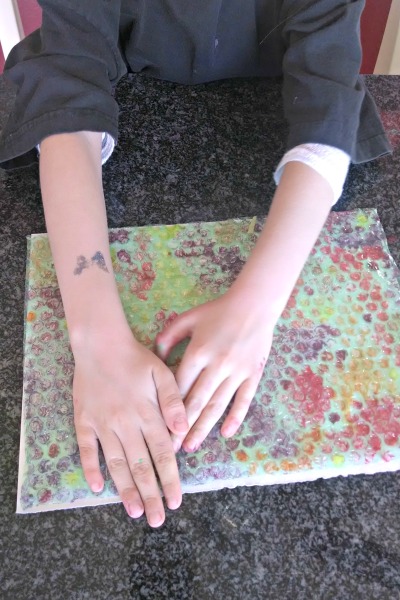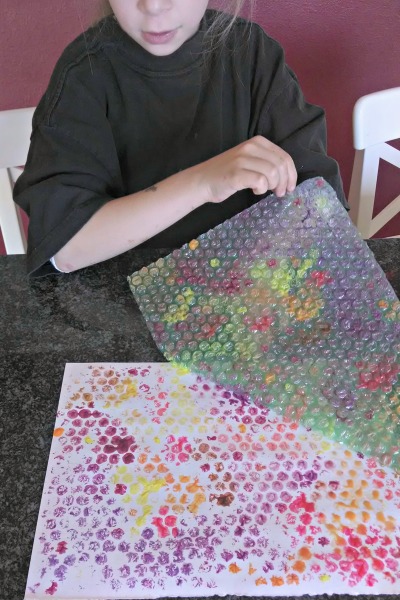 Step 3: Once the bubbles are covered in paint flip the bubble wrap over onto the construction paper. Press the bubble wrap evenly onto the paper. Make sure all the bubbles get pressed onto the construction paper. Remove the bubble wrap and leave construction paper to dry.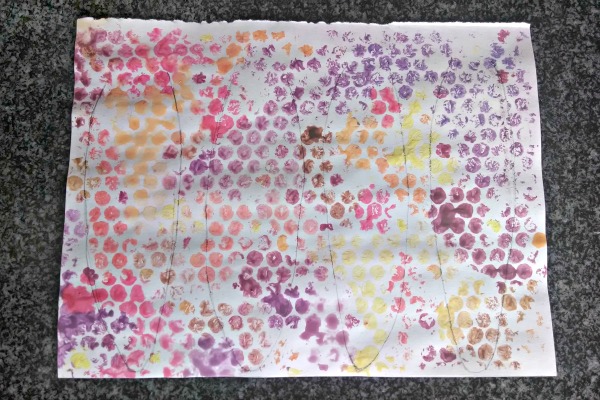 Step 4: When paint is dry follow the draw simple corn cob shapes on the paper for cutting guides then cut the cobs out. A standard size piece of construction paper should fit about four cobs. You can also pre-draw the cobs on the paper with marker before painting it to help younger children and to cut out a step.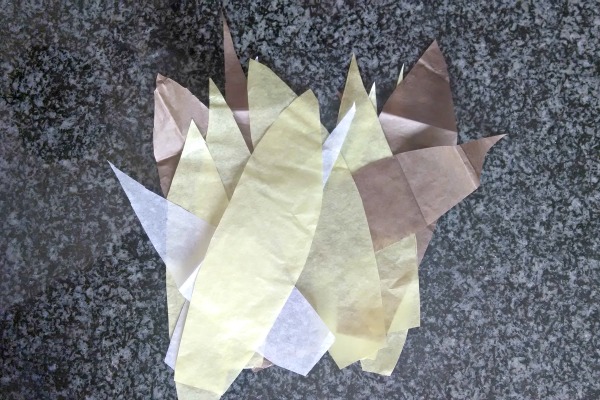 Step 5: Cut corn cob shapes from the tissue paper about 2-3 inches smaller than your painted corn cobs. You can also pre-cut the husks for younger children or to speed up the craft. Crinkle the tissue paper husks to give them a textured dried corn husk look.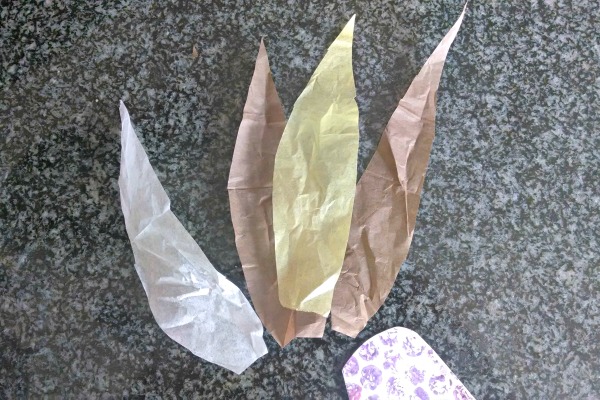 Step 6: Glue 3-5 husks to the top inch of the painted cobs. To give the husks an even more realistic feel I suggest bunching then at the bottom when you glue them so they are have more texture and aren't just glued flat one on top of the other.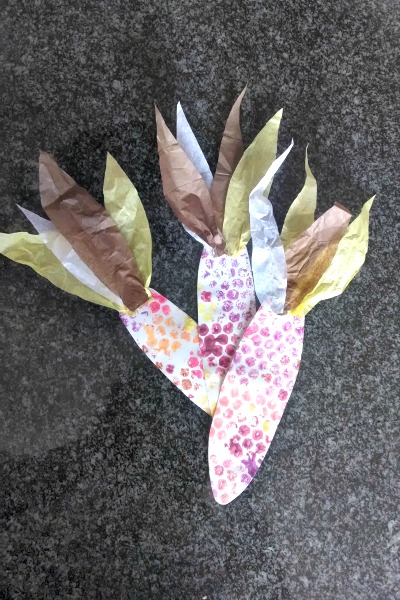 And there you have it, an adorable, unique and very colorful fall Indian corn craft.