With each birthday or holiday with treats we celebrate at school I try to make out treats food-free. I've heard all the "but it's just one piece of candy/cupcake/cookie," "kids should be able to have fun, let them have the treat," "holidays don't happen everyday" points over and over again. I get it. I don't agree, but I get it.
I do agree that holidays don't happen every day, and that kids should have fun. That's why I do silly things like decorate the breakfast table in fun ways on Valentine's day, or sneek balloons inside the girls rooms for birthday morning surprises, or wrap winter holiday books for our Christmas countdown every year. Fun doesn't have to mean sugar.
With this in mind I try to brainstorm ideas with Madeline for birthday and holiday treats that are not edible. That and then I don't have to worry about the varying allergies of her classmates. Last year Madeline gave out colorful silly straws attached to one of these hearts: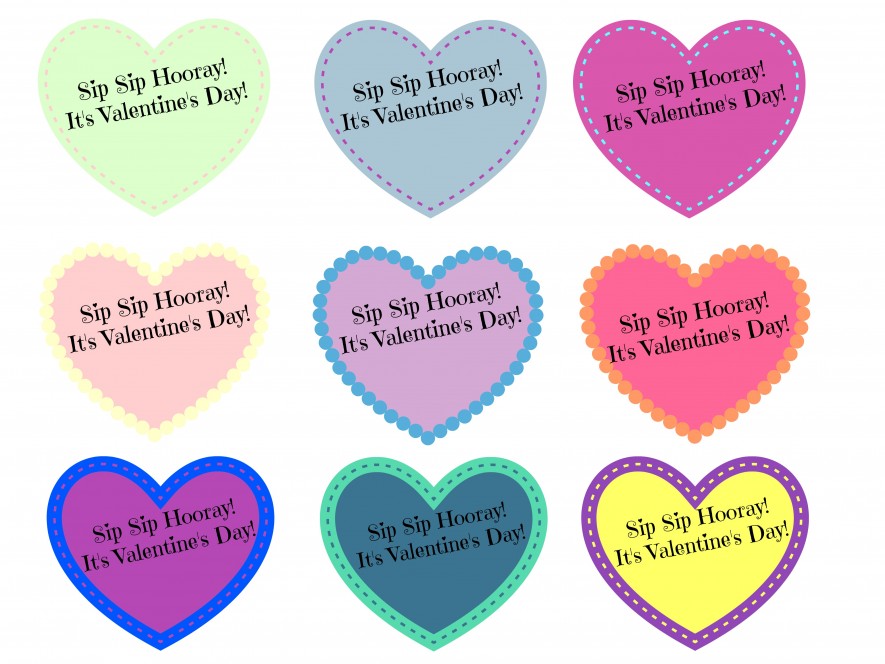 This year we decided on stickers as our goodies pretty early on. Stickers are pretty great because they're fairly gender neutral, inexpensive, and easy.  As I said above fun doesn't have to equal sugar, it also doesn't have top mean expensive. I ordered these heart stickers from Amazon, although if you are interested in stickers Valentines you can probably find suitable stickers at your local Target or craft store. After putting our heads together we came up with a general idea and I set to work creating Madeline's cards on PicMonkey.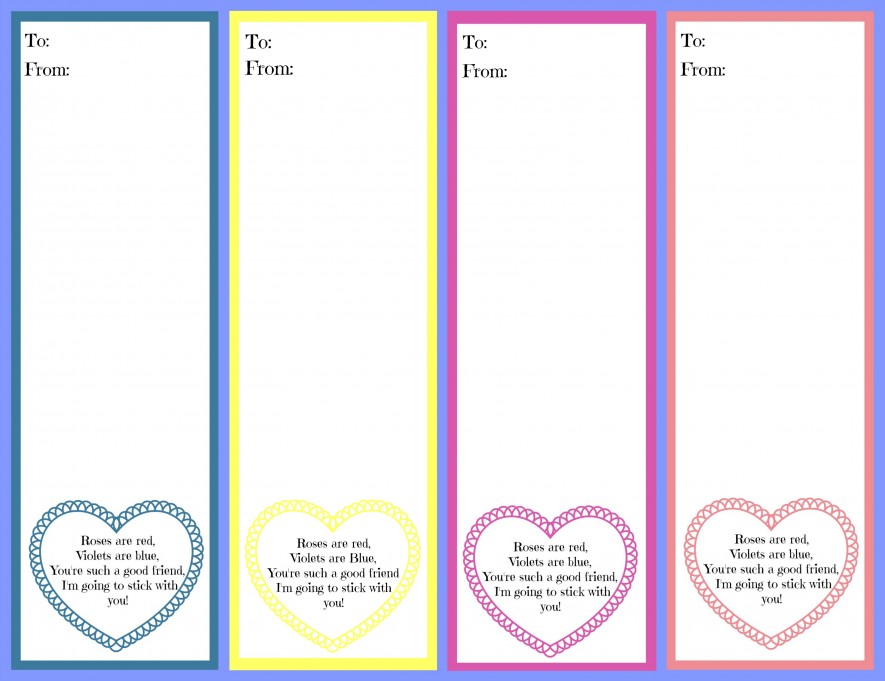 Roses are red,
Violets are blue,
You're such a good friend,
I'm going to stick with you!
I'm quite the poet, no?
We printed out the cards, cut them out and attached a strip of stickers with double sided tape. Now all that's left is a little personalized to and from action.
If you're on the hunt for some Free Valentine's Day cards you can click on the card link below, download the image, print out the number of cards you need, add some stickers and you're set. You can't beat free and sugar-free!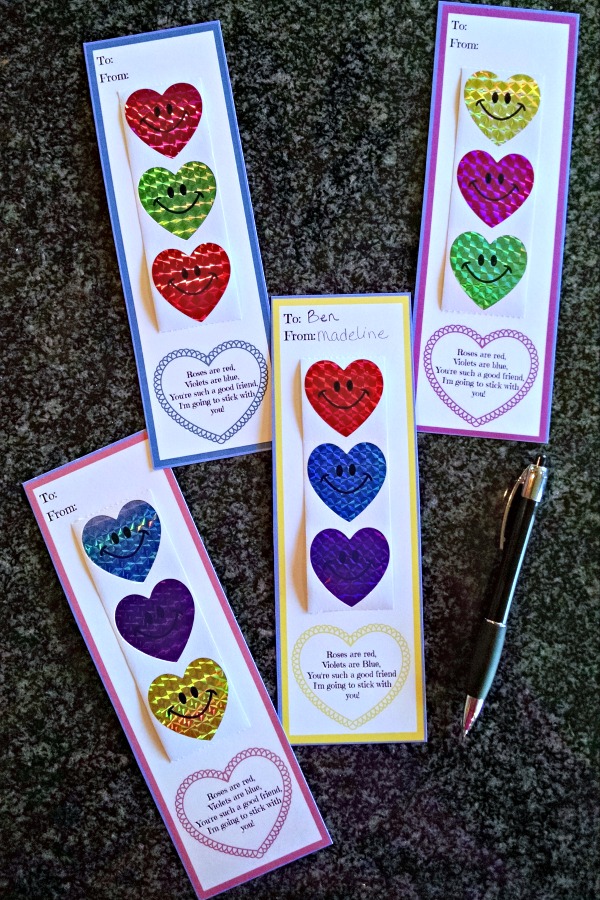 Have a happy Valentine's Day!