Towards the end of the year – every year -I feel propelled towards a new year and the need to really make the most of the fresh start that January 1st brings. I know that really January 1st isn't really a fresh start. I'll still be happily married to my best friend, in the same city and the same house with the same two amazing little girls to bring it all together. Largely, daily life will be the same, but yet the start of a new year always seems like an opportunity. Just as August and it's start of the school year and the start of another trip around the sun for myself makes me think of growth and opportunity too.
As usual I've been thinking about what would guide me this year. Where I am right now and what path I want to continue down. Some years I've had three words to set the tone for my thinking some years a phrase, and some years a goal or goals. This year after some thinking about what's weighing on me and where I want to head a theme appeared. As I end the 2016 I'm overwhelmed with the feeling of Too Much. I'm ready to move away from too much.
2016 has been good. I can't begin to list the moments of happiness and love in the past year. I'm lucky to have wonderful family and friends, a husband who makes me laugh and makes me think, children who challenge me to be a better person everyday, a wonderful home, and despite some oddities at the end of the year excellent health. The need to move away from too much does not take away from all the goodness of 2016.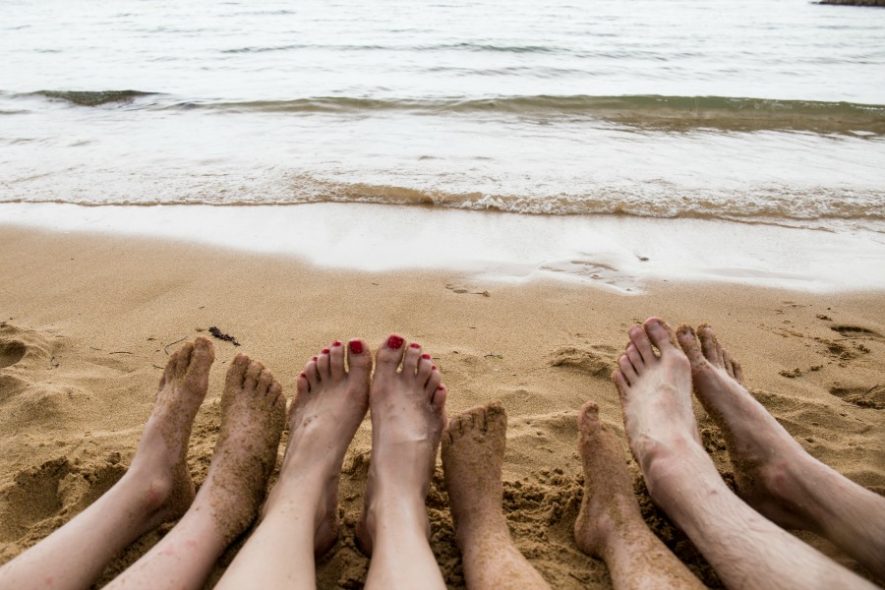 I feel the need to ground myself and strip away the unnecessary expectations. Both the unnecessary expectations I put on myself and the unnecessary expectations from others. On the surface my word for 2017 may seem a little negative, but I promise you it isn't. Stick with me and you'll see, it's freeing and hopeful and powerful.
2017 will be the year of LESS.
Less stuff
Less taking care of stuff
Less worry
Less comparing
Less busy
Less planning, planning, planning
Less saying "I'm sorry" when an apology isn't needed
Less saying yes to everyone – and everything – else
Less saying no to myself
Less social media
Less guilt
Less spending
Less perfection
With less junk to weigh down me down there will be room for SO MUCH MORE.
More time
More love
More meaningful connections
More self-forgiveness
More experiences
More fun
More calm
More opportunities
More reaching goals
More real, true, and messy
More of what truly makes me happy
More freedom
2017 will be so much more BECAUSE it will be so much less, and I am so excited to see what comes my way in the new year simply because I had less in the way.