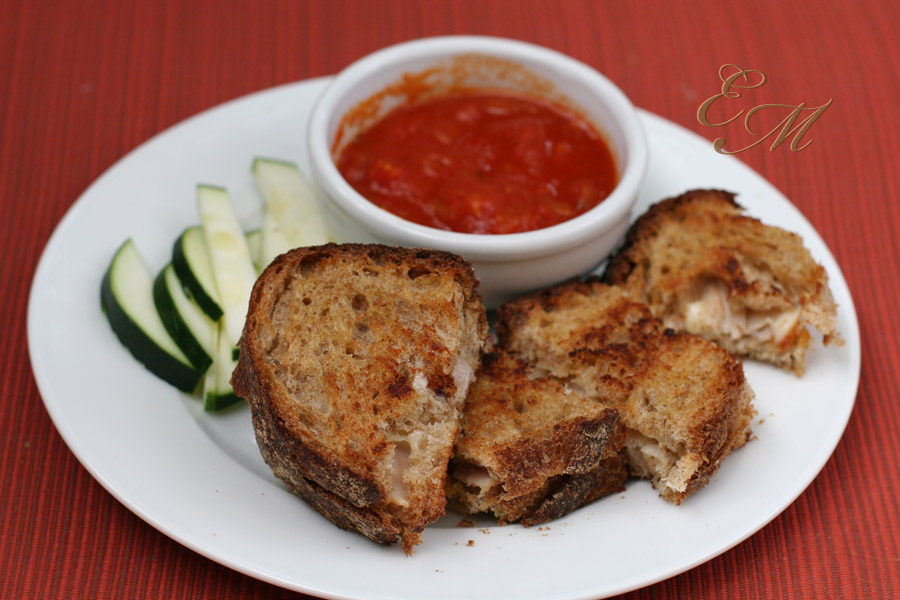 Who doesn't love grilled cheese? All the members of this household are certainly big fans. the thing I love about grilled sandwiches is that by changing up the bread, cheese and meats I use I get a different sandwich every time. Maddy inhaled this lunch, even the zucchini. When the sandwich and zucchini were gone she licked marinara bowl clean. She's her mother's daughter.
What's on today's plate:
Grilled turkey and cheddar cheese sandwich made on chewy multi-grain bread.
Sliced zucchini sticks.
Homemade marinara for dipping the zucchini. Or the Sandwich. Or both.