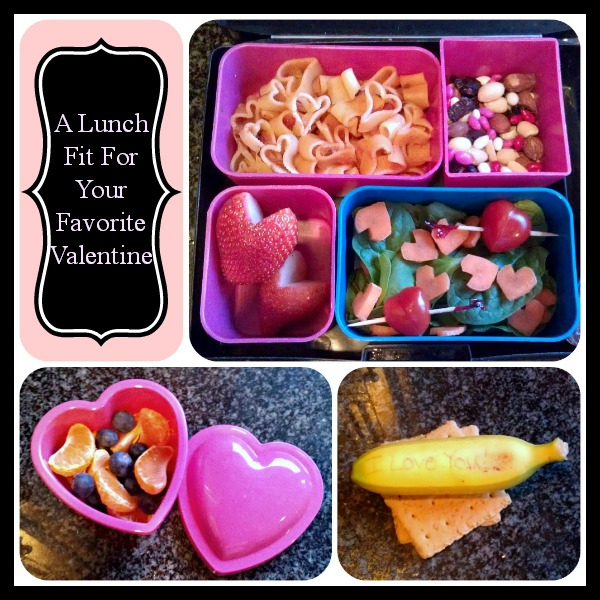 Obviously Madeline is my favorite school-aged valentine. She was on the lookout for Love in every meal today. This morning scrambled eggs and heart-shaped peanut butter pancakes topped with strawberries and yogurt. Our chicken stir-fry dinner even had heart-shaped carrots just for fun. Of course, her lunch and snacks were made using some of the ideas I shared to make fun and healthy Valentine's Day lunches for kids, and were packed full of hearts, red, pink and white too. She loved it. I wasn't a big fan of Valentine's Day until Madeline came along. Now with two sweet girls on top of that guy I'm so glad to call mine, I can't help but get excited about a day of giving my family a little extra love. Balloons at the breakfast table? Why not? Fun holiday themed food? You know it! Crafting little love notes for lots of friends and family? Definitely.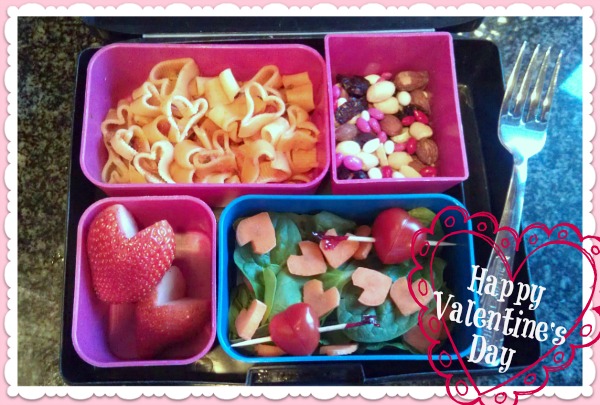 What's in the lunch box (and snack bags): A Valentine's Day Feast!
Heart-shaped pasta with tomato basil sauce,(I found the pasta at World Market)
Salad with spinach, heart-shaped carrots, and tomato hearts shot through with Cupid's arrows
Trail Mix
Strawberry hearts
Clementine segments and blueberries in a heart dish
Graham crackers and a mini banana with love notes
Did you make any special meals or foods for the holiday?