I've spent a part of each day of the last 40 running and running culminating a 5k race today. In the last 40 days I've run every day. Sometimes on our treadmill in the basement Food Network playing the background, at the gym, around my neighborhood or even along trails near the family cabin in the mountains. Over that time period I got faster. My lungs began to work more efficiently. My legs toned and tightened.
40 days of running helped my better my previous 5k personal record on a certified course by nearly 2 minutes.
Running for 40 days straight wasn't always easy. In fact, there were many days when simply fitting in the time to run was hard. I questioned my choice to fit all this running into a busy month, especially on that day up at the cabin when the wind blew so hard tears streamed down my face and my ears hurt from the roar if it or on the day of Delaney's second birthday party when we had 30 people coming to our house to celebrate.  I'm glad I did it though.
Honestly, Now that I've gone 40 days I don't really want to stop.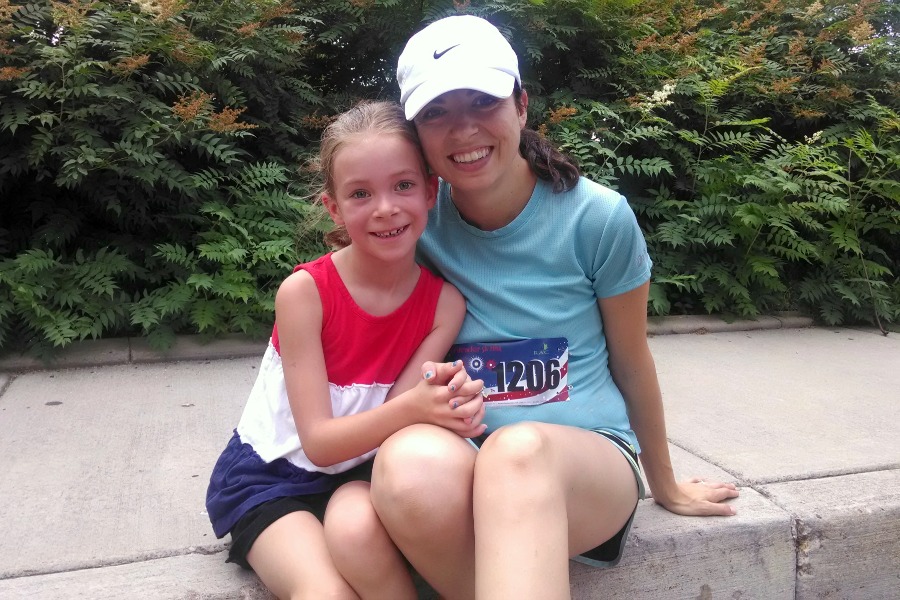 Now is the perfect time to pick a new speed or distance goal, huh? What do you think, should I go farther, or faster?