We have blueberries coming out of our ears it seems. Not literally out of our ears, but there are tons of blueberries in the store for fantastic prices and I have a weakness for delicious produce at good prices. So I've bought some blueberries. Or rather a lot of blueberries. We eat them by the handful, toss them on yogurt, or even as a side with our almost daily breakfast of scrambled eggs.  We also love to put them to good use in fluffy melt-in-your-mouth Lemon Blueberry Ricotta Pancakes.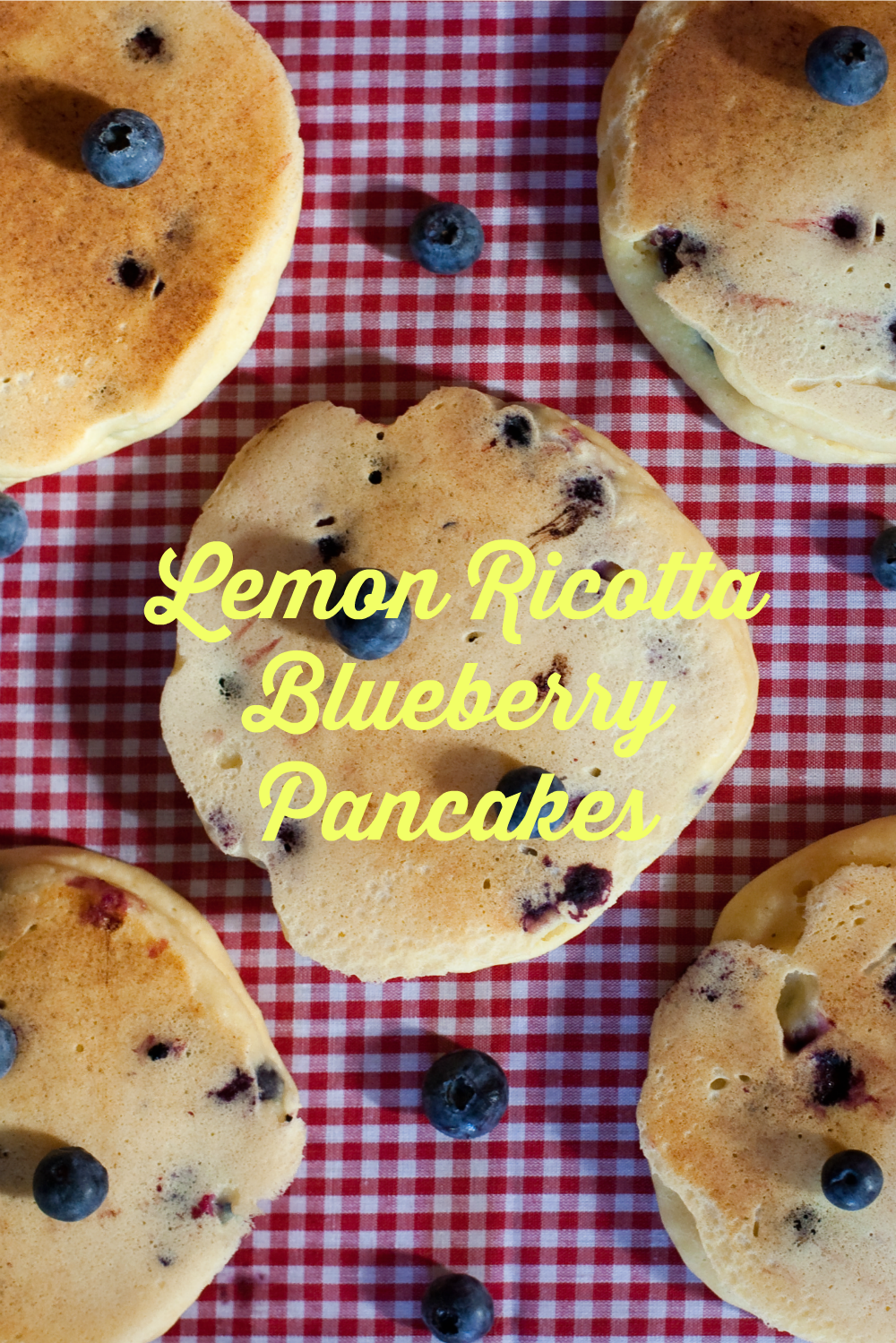 We have a long standing love affair with pancakes in this house. Peanut Butter and Jelly, Whole Wheat Banana Nut, Triple Berry Oven Pancake, Apple Cranberry, Whole Wheat Pumpkin… you get the idea, right? Pancakes always go over well here. Always. Now we can add Lemon Ricotta Blueberry pancakes to the list of Evolving Motherhood household favorites.  These lovely griddle-cooked beauties are light and fluffy. They are melt-in-you-mouth good with a bright lemon flavor and pops of blueberry goodness. These are not your average every day blueberry pancakes. I insist you make some soon. As in for breakfast tomorrow morning. Or even dinner tonight. After all, breakfast for dinner is always a hit.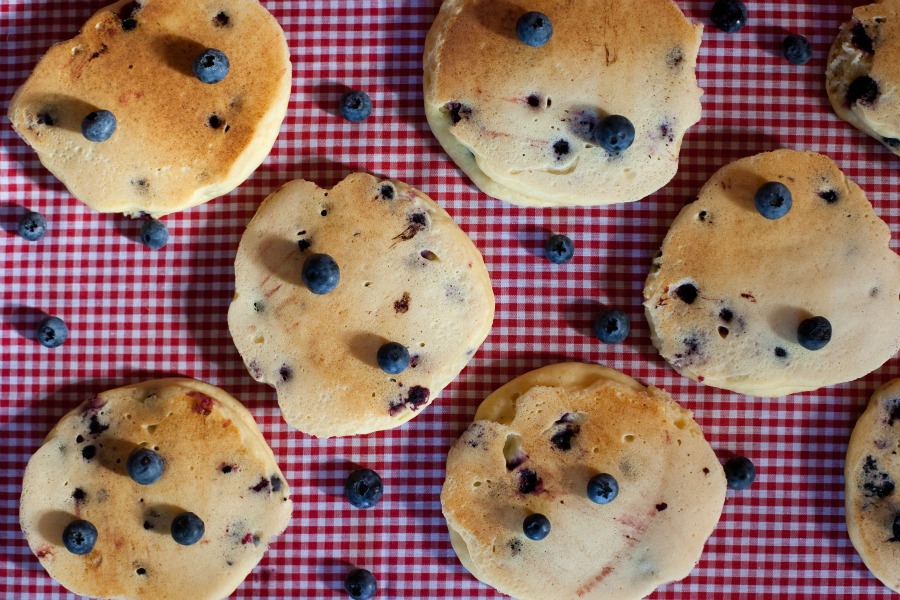 Lemon Ricotta Blueberry Pancake Recipe
2 cups white whole wheat flour
2 teaspoons baking powder
1/2 teaspoon baking soda
1/4 teaspoon salt
1 cup ricotta
3 tablespoons honey
1 large egg
1 large egg white
1/2 cup lemon juice
1/4 cup water
2 teaspoons lemon zest
1 tablespoon canola oil
1 1/2 cups blueberries
Mix flour, baking powder, baking soda, and salt in a large mixing bowl.
In a second bowl mix ricotta, honey, eggs, lemon juice, water, lemon zest, and canola oil just until smooth.
Stir the wet ingredients into the dry ingredients. The batter will be thick. Gently fold the blueberries into the batter. Heat griddle over medium heat and coat lightly with oil. Using a spoon or measuring cup scoop about 1/4 to a 1/3 cup of batter onto a griddle and gently spread the batter a bit. Cook until browned on the bottom and edges on the top side are slightly set, about 2 minutes. Flip and cook for another 2 minutes or until browned on both sides.
I suggest keeping the cooked pancakes warm in a low heat oven until it's time to serve them. Usually we top these with a big dollop of plain whole yogurt lightly sweetened with honey and a touch of vanilla.