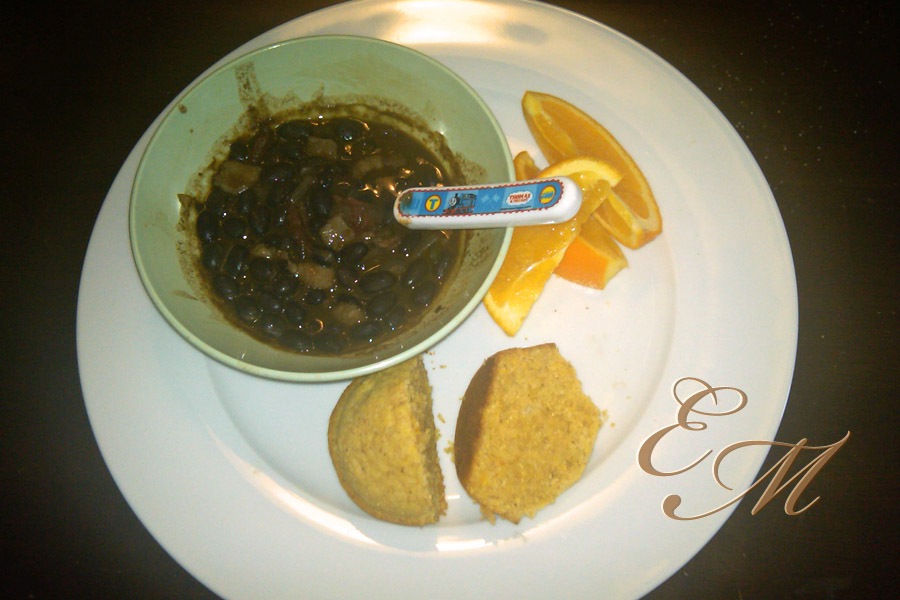 When lunch can come from the freezer but still be homemade, that is what I call happiness. This black bean soup is consistently a hit with the kiddos.
What's on the plate:
Homemade Black Bean Soup. Have you tried my recipe? If not you should and then freeze some for lunches and dinners down the road. You'll thank me.
Homemade cornbread muffins. Make these and freeze some too. You will also thank me for this little idea. They go with everything.
Orange slices.