Halloween is just around the corner. Everywhere we look there are Halloween decorations, and talk of Halloween costumes. Around the Evolving Motherhood household we've got bats, pumpkins and ghosts on the brain, even if Maddy can't seem to make up her mind and pick a costume. If there is one thing we can make-up our mind on it is to make fun crafts. So in honor of the approaching holiday, the beginning of October, and our love of crafting I've pulled together some of our favorite Halloween kids' crafts and activities from our archives from over the years. Just looking back at some of this cuteness has me thinking of new ideas and itching to make some of these again if for no other reason than to compare little handprints and footprints from the past to handprints and footprints of now.
Below you'll find links to fun crafts that we have enjoyed making and sharing. I'm sure you'll love creating these Halloween gems with your kids too.
Spooky-Fun Halloween Kids' Crafts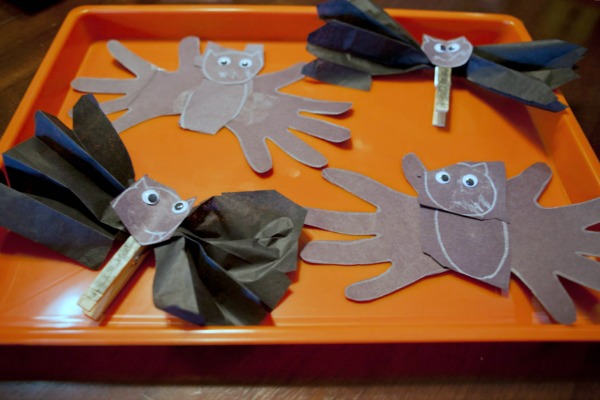 Handprint Bats do triple duty as an activity, adorable decoration and a keepsake to remember the little hands that made them.
Ghost Footprint Cards are a perfect spooky craft to send to loved ones. Any grandparent would be thrilled to get these super spooky tootsies.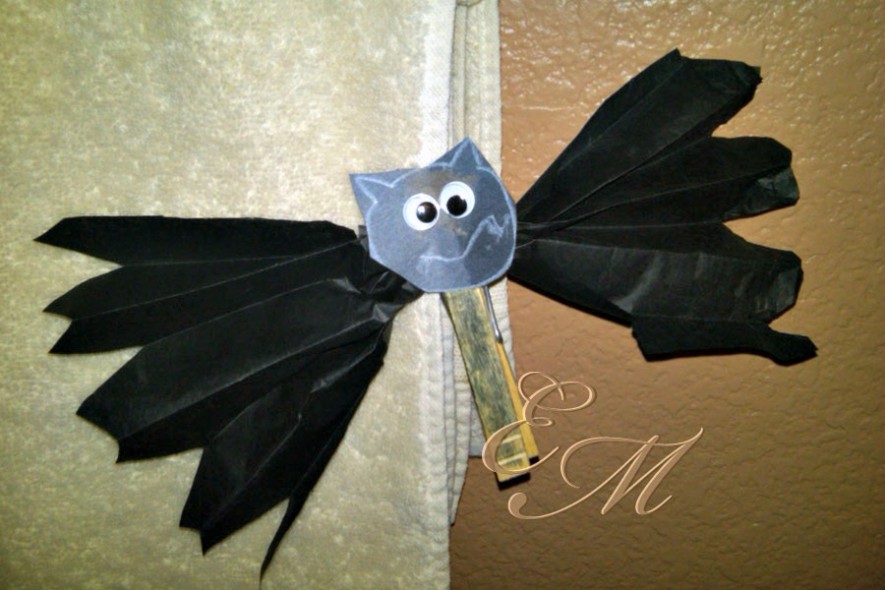 Tissue Paper Bats are quick, easy and cute! The perfect Halloween kids' craft to pull together quickly and fill some time and then use as decoration around the house.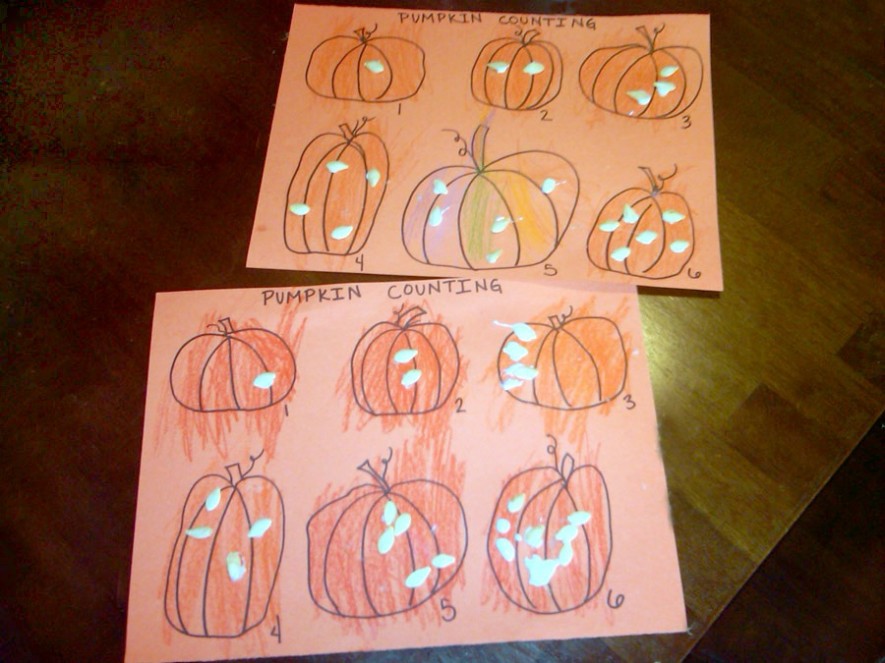 Counting Pumpkins are a fun and educational way to use up some of those pumpkins seeds you'll inevitably have left over from carving pumpkins all while giving your kids the chance to color, sort, count and glue.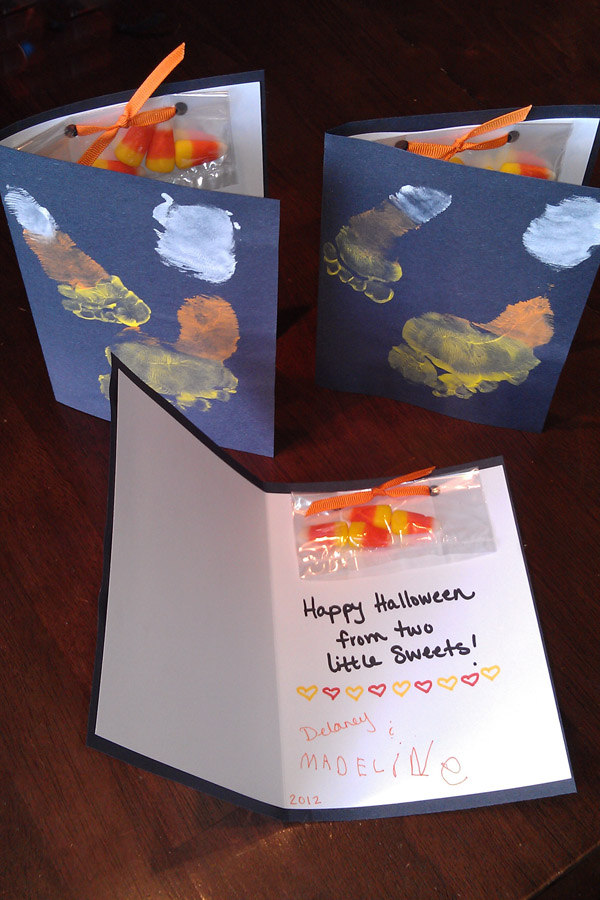 Candy Corn Footprint cards are another great Halloween kids' craft your loved ones will love getting in the mail or in person.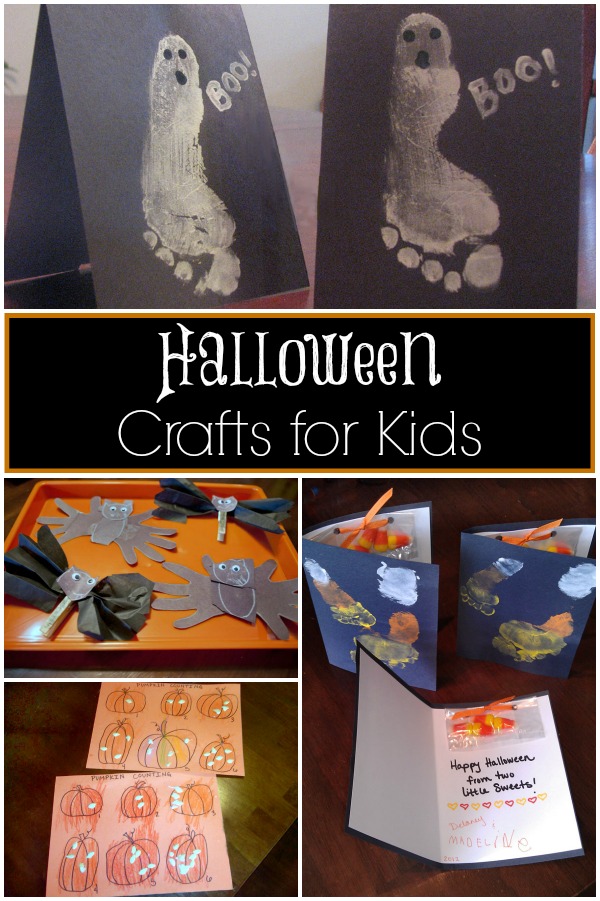 Do you have a fun Halloween craft or activity to share with us?